Never Get Around To Reading Or Watching The News?
Receive A Daily Edit Of The Current Affairs You Need To Know
Today's
Main Stories
POUND AT ALL-TIME LOW AGAINST DOLLAR

Yesterday morning, the pound sank to an all-time low against the dollar, dropping by 4.9% to a peak low of $1.0327 – its lowest level since decimalisation in 1971. It regained some ground to $1.07 by mid-morning as trading volumes increased. The pound also fell by 2.4% against the euro to €1.0887, indicating the fall was not simply an indication of dollar strength. It comes after trading opened in Asian markets for the first time since chancellor Kwasi Kwarteng unveiled £45bn of unfunded tax cuts in an emergency mini-budget on Friday.
The news has triggered calls from the City for immediate intervention to halt Britain's slide into a currency crisis. "Sterling is getting absolutely hammered," said foreign exchange broker Pepperstone's head of research Chris Weston. "Investors are searching out a response from the Bank of England. They're saying this is not sustainable." New prime minister Liz Truss has claimed her government is "incentivising businesses to invest and we're also helping ordinary people with their taxes".
When CNN asked whether she was "recklessly" running up the deficit, Truss added that she doesn't "really accept the premise of the question at all". Speaking at the Labour party conference in Liverpool, shadow chancellor Rachel Reeves accused Kwarteng of "fanning the flames" of the falling pound by hinting at further "unfunded tax cuts", saying he was "gambling all of our money". Meanwhile, some mortgage deals have been withdrawn by banks and building societies for new customers, as experts said the rise in the cost of borrowing has meant the current cost to mortgage lenders offering new deals has become too expensive.
DEADLY GUN ATTACK AT RUSSIAN SCHOOL

A gunman has opened fire at a school in Izhevsk, central Russia, killing at least 17 people and injuring 24 others. The confirmed victims include 11 children, two teachers, two security guards and the gunman, who reportedly killed himself. His motive remains unclear, and emergency officials remain at the scene. Russian media has published videos online depicting scenes of panic inside the school building, including some footage showing blood on a classroom floor and a bullet hole in a window, as children cowered underneath desks.
The attacker was reportedly armed with two pistols, while state news agency Tass reported that investigators said the gunman wore a t-shirt with a Nazi symbol and a balaclava. The school is located close to Russian central government buildings in the centre of Izhevsk, a city with around 650,000 residents.
Meanwhile, the Kremlin has admitted mistakes were made in its drive to mobilise 300,000 Russian army reservists to fight in Ukraine, following public opposition. Protests in the Dagestan region of Russia have resulted in people clashing with police over Moscow's call up. Independent Russian human rights monitor OVD-Info said over 100 people were arrested during protests in Makhachkala, saying it was concerned by reports of "very tough detentions". Dagestan is a majority Muslim region of Russia and has a higher death toll than any other Russian region in the war in Ukraine. At least 301 Dagestani soldiers have died – 10 times more than Moscow – although the true figure is likely to be far higher.
We're seeing customers switch in their droves. Customers are prioritising value like never before.
Aldi UK chief executive Giles Hurley on the discount supermarket recently overtaking Morrisons to become the fourth biggest UK supermarket, as the cost-of-living crisis continues to hit struggling households. Aldi has gained more than 1.5m customers in the last 12 weeks.
Research firm Kantar said sales at Aldi were up 19% for the 12 weeks to September compared with the same time last year. If it keeps growing at this rate, it is expected Aldi could make up to an extra billion pounds in sales this year. Rival discounter Lidl has also gained customers.
REAL-PAY CUTS IN PUBLIC SECTOR

Millions of public sector workers face a two-year pay squeeze after chancellor Kwasi Kwarteng said he would go further in cutting taxes. It comes as the government abandoned plans for a new spending review, despite forecasts that inflation may remain in double figures for the next year, meaning public sector workers will have real-term pay cuts before the general election in 2024, while schools and hospitals will likely make budget cutbacks.
"The reality of double-digit inflation will tightly squeeze the budgets of schools and hospitals, as well as households," said Torsten Bell of the Resolution Foundation. Former chancellor George Osborne slammed the government, saying: "You can't just borrow your way to a low-tax economy. Fundamentally, the schizophrenia has to be resolved: you can't have small-state taxes and big-state spending."
ELECTRIC CAR CHARGES UP 42%

The price of charging an electric car using a public rapid charger has increased by almost £10 since May due to rising energy costs amid the war in Ukraine. As a result, analysis by the RAC has found the price to charge an average family-sized car has increased by 42% to above £32 – £9.60 more than in May and £13.59 more than a year earlier. The UK plans to ban the sale of new fossil fuel cars after 2035.
Many in the motor industry have expressed concerns about obstacles preventing some people from switching, as the price and availability of public chargers are key concerns, particularly in cities. As a result, there is concern the recent surge in electricity prices has diminished the cost advantage of electric cars over polluting internal combustion engines.
PAPER BANK NOTES DEPOSIT RUSH

The Post Office is reportedly preparing for a "last moment" rush of customers depositing paper £20 and £50 bank notes this week before they are no longer legal tender. Friday is the last day the paper notes have legal tender status, before being fully replaced by their new polymer versions. There are still more than £5bn worth of paper £20 notes and nearly £6bn worth of $50 notes in circulation, according to the Bank of England.
People will still be able to deposit paper notes at the Post Office after Friday, while many UK banks will also accept the notes as deposits from customers. Post Office banking director Martin Kearsley said: "Postmasters and their staff are on hand to provide that human reassurance that your old notes have been deposited into your bank account and will provide a receipt too."
PARTYGATE PROBE AS 'UNFAIR' REJECTED

Parliament's privileges committee has rejected claims its probe into whether Boris Johnson misled Parliament over 'Partygate' is "unfair", after Lord Pannick – a lawyer hired by the government to examine the committee's approach – called the investigation "fundamentally flawed". The committee responded that Pannick had a "systemic misunderstanding of the parliamentary process". Johnson could be suspended from Parliament or even lose his seat if the committee rules against him.
The committee is investigating whether Johnson obstructed the House of Commons by telling it pandemic rules had been followed during lockdown-breaking events in Number 10, which subsequently led to Covid-19 fines. Last month, the committee decided it would not have to prove Johnson deliberately misled MPs to show he committed a "contempt of Parliament" by obstructing its work. Johnson could be made to give evidence before the committee to account for his actions.
5 DEAD AFTER TYPHOON NORU

Five rescue workers have been killed in the Philippines due to Typhoon Noru, which left homes flooded and millions without electricity. They were washed away in flash floods while carrying out their duties in San Miguel, north of Manila. Some residents were seen stranded on their roofs, while others waded through chest-high water filled with waste attempting to pass on supplies.
The typhoon caused gusts of up to 149mph on Luzon island, where more than half of the country's 110m population live. It was expected to leave the Philippines yesterday evening, having first made landfall as a super typhoon before weakening on Sunday evening. More than 74,000 people were evacuated from the typhoon's path, while officials issued warnings of "serious flooding" in Manila. There have been no reports of severe damage or widespread fatalities so far.
Ninety-one-year-old James Earl Jones has retired from acting, hanging up his helmet after Disney and Lucasfilm reportedly used artificial intelligence and archival recordings to recreate his legendary voice as Star Wars villain Darth Vader. Jones's voice was remastered from the original Star Wars films for recent Disney+ series Obi-Wan Kenobi, after he granted permission and was pleased with the finished product.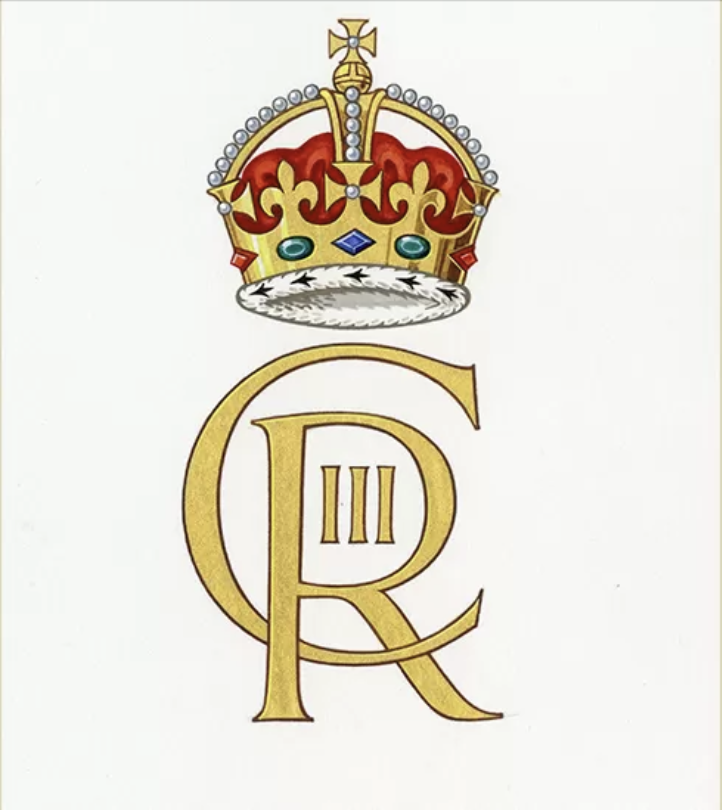 The cypher of King Charles III has been revealed, which will be used by government departments and on state documents and post boxes. Personally chosen by the King from a range of designs produced by the College of Arms, the monogram combines his initial "C" and "R" for "rex", which is Latin for king, as well as "III" for being the third of his name. The new cypher replaces the E II R of Queen Elizabeth II.