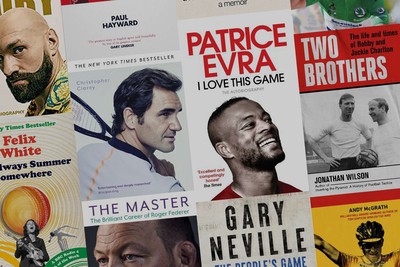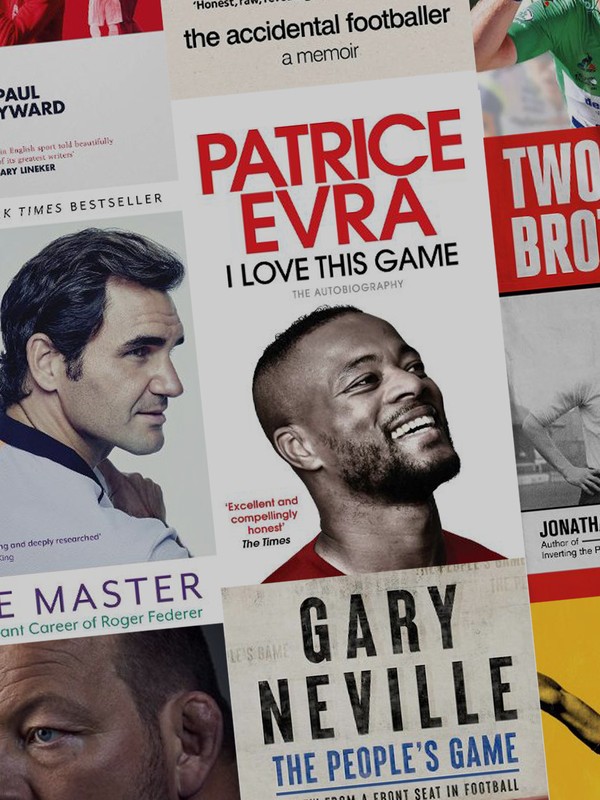 The Best Sports Books of 2022

---
Whether you think sport is a metaphor for life, or that life itself is just a metaphor for sport, 2022 has been a vintage year for great sports books. Here's our first XI…

It's Always Summer Somewhere: A Matter Of Life And Cricket
By Felix White
Cricket has always been a massive part of The Maccabees guitarist Felix White's life. He went public with his fandom on the Tailenders podcast he presents with Greg James and Jimmy Anderson. Now he's written a funny and heart-breaking love letter to the game that enthralled him as he grew up in south west London and helped him cope with the death of his mum.
Buy it here
The Accidental Footballer
By Pat Nevin
Pat Nevin never wanted to be a professional footballer, but he went on to captivate audiences around the world with his quick footwork in the wing. Growing up in Glasgow's East End, he loved playing the game, but he also loved reading books, nights out with his mates, and listening to indie music until the early hours. Eventually, thanks to spells at Chelsea and Everton, Nevin became a household name, but here he discusses the joys of pro sport as well as its contradictions and conflicts – and what it means to be defined by your job.
Buy it here
I Love This Game: The Autobiography
By Patrice Evra
One of 26 siblings, former Manchester United and France full back Patrice Evra has had an interesting life. Born in Senegal and growing up in a crime-ridden housing project in Paris, football provided an escape and drove him to the heights of five Premier League titles and a Champions League win under the legendary Sir Alex Ferguson. But the highs came with their fair share of lows, including an infamous bust-up with Luis Suarez over alleged racial abuse. Ever charismatic, Evra covers all in this entertaining read.
Buy it here
England Football: The Biography: 1872-2022
By Paul Hayward
The beautiful game as we know it really emerged 150 years ago, when England took on Scotland in what is now regarded as football's first international fixture. It might have ended in a goalless draw, but that match was the start of something that's become special to so many of us. Here, award-winning sportswriter Paul Hayward covers the entire story of the England national team, featuring interviews with coaches and players from past and present, including Gary Lineker, Alan Shearer and current Three Lions boss Gareth Southgate. 
Buy it here
God Is Dead: The Rise And Fall of Frank Vandenbroucke, Cycling's Great Wasted Talent
By Andy Mcgrath
The story of cyclist prodigy Frank Vandenbroucke is a what-might-have-been tragedy. Supremely talented, attractive and popular, he burst onto the scene in the late 90s, winning some of the sport's most prestigious races. But as he was on the rise, a series of doping scandals engulfed cycling and his success took a toll. Andy McGrath's sensitive account of what led to Vandenbroucke's untimely death in 2009 features key contributions from his closest friends, family and associates. Read this for a hard-won perspective on the joys, temptations and pitfalls of rampant sporting success.
Buy it here
Unforgettable: Rugby, Dementia & The Fight Of My Life
By Steve Thompson
Hooker Steve Thompson was at the heart of England's only Rugby World Cup triumph. But he remembers nothing about that final in Sydney against Australia in 2003. He says watching the game back is like watching a ghost. Thompson has been diagnosed with early onset dementia and probable chronic traumatic encephalopathy. As Thompson explains the long-term neurological impact of a stellar rugby career, it becomes clear this memoir should be the launchpad for an overdue conversation about safeguarding professional athletes.
Buy it here
Two Brothers: The Life And Times Of Bobby & Jackie Charlton
By Jonathan Wilson
Two greats of England's only World Cup-winning football team just so happened to be brothers, but they could not have been more different. Jack Charlton was a limited central defender who relied on real tactical intelligence; Bobby Charlton was more of a luxury player, an attacking midfielder with little time for tactical discipline. Football journalist Jonathan Wilson tells the fascinating story of this fractious pair who made themselves great in post-war, working-class northern England.
Buy it here
The Master: The Brilliant Career Of Roger Federer
By Christopher Clarey
He finally retired this year, but tennis great Roger Federer will endure – for his majestic talent, but also as a model of consistent sporting excellence. Veteran sports reporter Christopher Clarey draws on 20 years of one-to-ones with Federer, his inner circle and a few of his rivals to finally capture the essence of his brilliance.
Buy it here
Gloves Off: The No-Holds Autobiography
By Tyson Fury
Boxing great Tyson Fury can be described as many things, but no one could never say the Gypsy King is shy to express an opinion. Love him or hate him, Fury has brought big-time spectacle back to the boxing ring – and, let's remember, an all-time elite level of boxing craftsmanship. In his new autobiography, Fury bears all, from his Traveller upbringing and its boxing tradition through to his mental health battles and family life today.
Buy it here
The People's Game: A View From A Front Seat In Football
By GARY Neville
Player turned pundit Gary Neville has a lot to say about the state of modern football – and, at times, this book makes for uncomfortable reading. Fiercely passionate about protecting football as the people's game, Neville rails against the money-fuelled excesses of the sport today – which perhaps (hopefully) reached their nadir with the failed European Super League launch. In this enlightening read, Neville sets out how we got to this point and outlines his vision for a brighter future.
Buy it here
Tour De Force: My History-Making Tour De France
By Mark Cavendish
There's always a place for sporting autobiographies that take the long view, but sometimes it's the individual moments of sporting excellence that really capture our attention. Following a series of illness, setbacks and depression, 36-year-old cyclist Mark Cavendish looked washed up to many. But the Manxman not only found his way onto the 2021 Tour de France, but won the green jersey and matched Belgian legend Eddy Merckx's all-time record of 34 stage wins. This is a British sporting hero's own intimate account of a comeback story that will be told in cycling's history books forever.
Buy it here
All products on this page have been selected by our editorial team, however we may make commission on some products.
DISCLAIMER: We endeavour to always credit the correct original source of every image we use. If you think a credit may be incorrect, please contact us at [email protected].