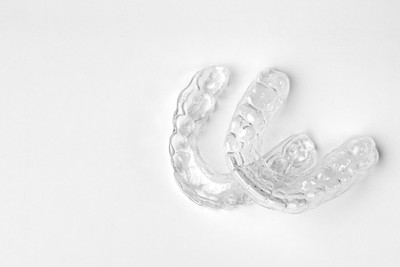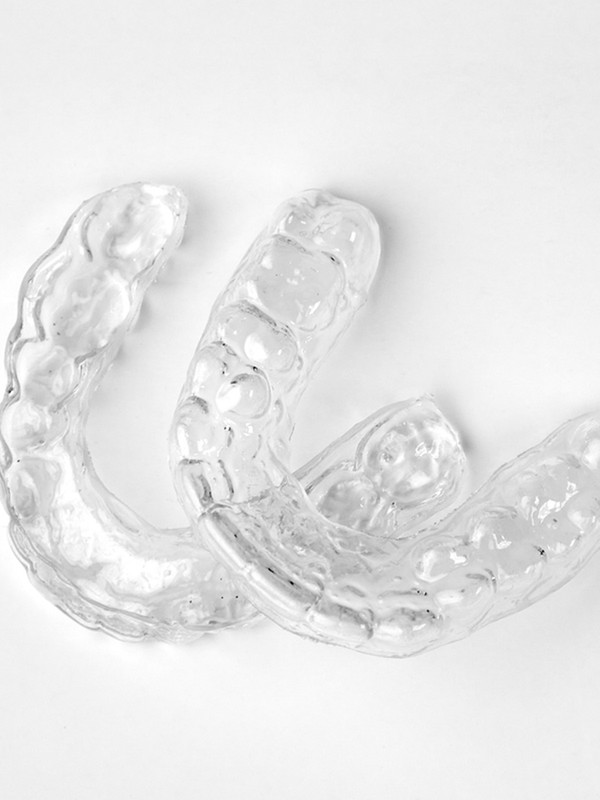 What You Need To Know About Invisalign

---
Removable, discreet and promising impressive results, Invisalign is now a well-established alternative to traditional braces. But is it as effective as people make out? How much does it cost? And does it really work for everyone? These are all valid questions, so we went to the experts for answers…

Photography
ISTOCK/VOLODYMYR KALYNIUK
First, what exactly is Invisalign?
This clear aligner system has been used by more than eight million people across the globe. As aesthetic dentist Dr Safa Al-Naher tells us, Invisalign is unique in that it can only be provided via trained dentists and orthodontists, giving you not just the reassurance of expert guidance throughout your treatment, but also a full assessment of the health of your mouth for optimum results. "Invisalign uses a series of nearly undetectable aligners instead of wires and brackets to move your teeth, week by week, millimetre by millimetre. Using 3D computer technology, each of your aligners is made to sit snugly over your teeth for a truly bespoke fit."
Who is the perfect candidate?
In the hands of an experienced Invisalign provider, most cases can be treated, says Safa. "Invisalign is particularly effective at resolving crowded and overlapping teeth, closing spaces, reducing flared teeth, correcting bites and widening smiles." Dr Rhona Eskander, dentist and owner of Chelsea Dental, adds that Invisalign can also work well if you're looking to correct minor movement and relapses following previous orthodontic treatment. "These cases tend to produce very quick results," she says. "On the whole, if you have mild to moderately crowded teeth, Invisalign will work well. However, if your issues are more complex or if you have bridgework on some of your teeth, Invisalign may not be the right option for you."
How does the process work?
Treatment starts with a 3D scan or digital mould of your teeth. Using this, your orthodontist can immediately give you an idea of what your teeth will look like straight. The treatment is then planned, aligners are fitted and you'll be booked in for monitoring and follow-up sessions. "The clear aligners – which will need to be changed around every seven days – move the teeth through a series of careful and controlled movements," explains Dr Rizwan Mahmood, Invisalign specialist and co-founder of Ruh Dental. "The aligners are dispensed in batches with each aligner needing to be changed every week or so. Compared to fixed braces, the number of appointments is significantly fewer, saving you time. Fixed braces require wire changes and frequent tightening of the brace, making Invisalign a more convenient option."
Invisalign aligners move the teeth through a series of careful and controlled movements."
How quickly will it work?
Everyone is different, says Rizwan. "Most people will see noticeable results within eight weeks, and some will finish their treatment within six months. However, for more complex cases, it can take up to 18 months."
Is it painful?
It can be more uncomfortable than painful, especially at certain stages of treatment, says Safa. "Your mouth is most likely to feel tender in the first three days after having the first aligner fitted. This is because the teeth aren't yet 'mobile' and the remodelling process is just getting started. This is usually felt as a dull ache, especially during eating and when the aligners have been removed. A mild painkiller like paracetamol can reduce pain, and it can also help to remove the aligners 30-40 minutes before mealtimes to allow the teeth and gums to relax before applying pressure."
Any tips for finding a reputable dentist?
Invisalign is swiftly becoming one of the most popular procedures in the world of dentistry, but that doesn't mean everyone offering it is qualified to do so. "There is so much variation out there, so it's important to understand that not every dentist offering Invisalign is qualified, and may not be offering the same product," advises Safa. "For starters, check it's actually the Invisalign brand being offered. There are many clear aligner systems out there but Invisalign is superior – it invests over £100m each year into research and development. Invisalign branding should be seen at every stage of your treatment, including on the aligner packets and boxes themselves. Also check what your dentist is offering – generally, Invisalign Go providers have less training and less control over treatment plans. It's also worth checking how many cases a dentist has treated – anyone with over 200 cases would be considered a moderately experienced provider. The Invisalign website also has a doctor finder, which displays experience level."
How much will it cost?
Again, it depends on the severity of your case and whether you receive any add-ons like whitening, but expect to pay around £3,000, says Rizwan. "If you're offered treatment for significantly less than this, be extremely cautious and do thorough research into the provider."
Here, the experts share their dos and don'ts for getting the most out of your treatment…
Wear Your Retainers
"For Invisalign to work effectively, it's vital to wear the aligners for 20-22 hours per day. The only time you're supposed to remove them is when you're eating or drinking, or brushing or flossing. If you think you'll be tempted to slip them out more often, it may not be the best choice for you." – Rhona
Be Gentle
"Take care when cleaning your aligners as very hot water can warp the plastic. This can alter the fit, affect your progress and the effectiveness of the aligners." – Rhona
Consider Adding On Treatment
"There are three elements to a smile: position, shape and colour. If you are considering Invisalign, also consider edge bonding to make the edges of the teeth look neater, and whitening, which will brighten your smile. Discuss this with your dentist prior to starting treatment." – Rhona
Listen To Your Dentist
"99% of the issues that arise during Invisalign treatment are caused by patients either not wearing the aligners for the recommended 22 hours per day, or not taking proper care of their teeth. Listen to your dentist and follow their guidance to the letter." – Rizwan
Maintain The Results
"As with any orthodontic treatment, you will always need some form of retainer to maintain the result. A night-time retainer like the Vivera is a good option, and some choose to have a fixed wire retainer bonded to the back of their front teeth. Attending regular check-ups and reviews with your dentist is advisable – they can digitally scan your teeth to monitor minor movements over time." – Safa
Be Tempted By Online Offers
"There are several direct-to-consumer brands out there – they may be cheap but don't be tempted. I've seen disasters happen where teeth have become mobile and fallen out. With Invisalign, you must have a qualified dentist providing you with a proper treatment plan. The movement of teeth must be assessed very carefully and these cheaper alternatives are not safe." – Rhona 
Rush Into It
"Any decent dentist will offer a physical examination alongside detailed x-rays to be able to fully assess you, as well as discuss your ideal smile. Take the time to have this chat and think about what you want – and remember there's no point in having straight teeth if they don't look right within the frame of your smile and complement your facial features. Be sure to look into the finances, too, and find out if your dentist is offering standalone Invisalign treatment, or if you'll need to pay for extras." – Safa
Forget Chewies
"Aligner chewies are small plastic cylinders that you bite down on to remove air bubbles between your teeth and the aligner, helping to make your aligners fit better. They can be useful when you change to a new set of aligners, replace your aligners after eating, or before bed so your aligner sits well while you sleep." – Safa
Whether you're thinking of starting Invisalign or want to share your experience with others, check out our SL Community. 
DISCLAIMER: Features published by SheerLuxe are not intended to treat, diagnose, cure or prevent any disease. Always seek the advice of your GP or another qualified healthcare provider for any questions you have regarding a medical condition, and before undertaking any diet, exercise or other health-related programme.
DISCLAIMER: We endeavour to always credit the correct original source of every image we use. If you think a credit may be incorrect, please contact us at [email protected].