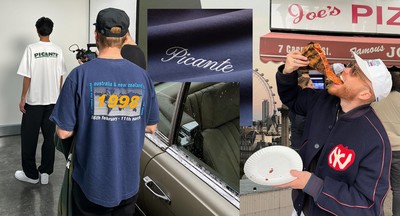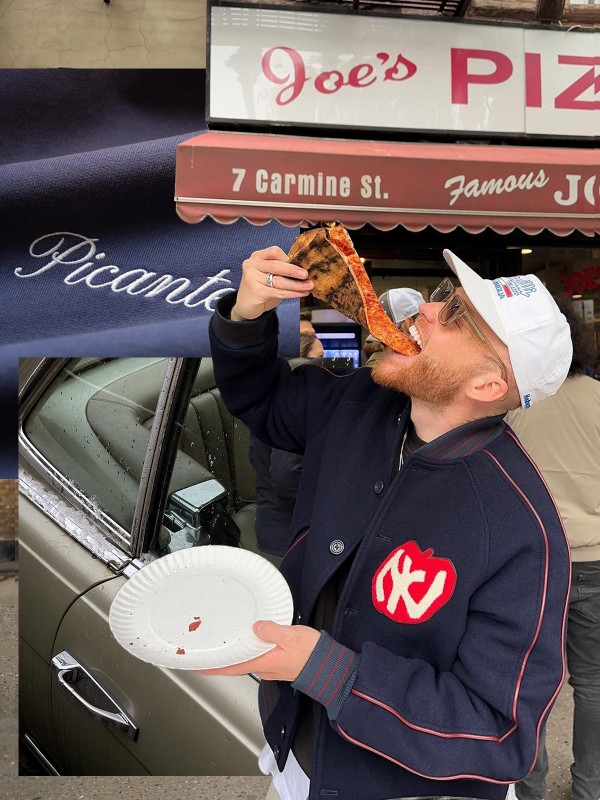 A Cool Guy's Current Favourite Things

---
Jude Taylor is the epitome of a cool-guy. The co-founder of successful streetwear brand PICANTE and canned-drinks brand Picante Drink (inspired by Soho House's signature drink) he's got his finger on the pulse of the latest trends, hot spots and launches to know across fashion, grooming and lifestyle. We caught up with him last year, but things change fast in Jude's world, so we checked in for an update…

Photography
@jude/ @picante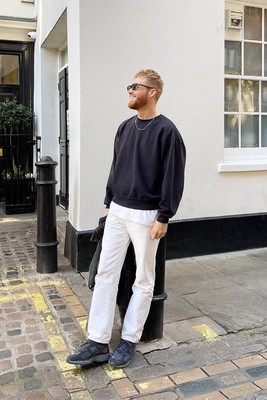 THE TRAINERS 
I'm going off sneaker trends at the moment and have actually started selling many of mine, but I'm loving the look of the ROA Neals. They're more of a low hiking/trail boot. I also find you can never go wrong with a Maison Margiela Replica trainer, and they've got some great colourways out at the moment. I'm mostly opting for more of a formal shoe at the moment, though – Our Legacy's Camion boots and Paraboot Michaels are my go-tos. 
THE KNITWEAR 
We've been pushing ourselves with the PICANTE offering lately and have got some punchy tie-dye knits which bring a bit of colour into winter – though their cotton construction means they can be worn year round. We've also developed a nice winter-ready mohair blend fuzzy sweater which I think is a great piece. 
THE WINTER COAT
As we get into the colder months it's all about winter coats, and for me, it's all about a (nearly) floor length belted wool car coat. I just picked up a great one from GANT: the Balmacaan Wool Coat. I also have my eye on one from John Simons. If my budget was unlimited, I'd invest in one from an Auralee store in Japan. The cut and cashmere blend is perfect.
THE WHITE TEE
I feel like we're seeing a bit of a shift away from oversized boxy tees and a move towards slimmer fitting styles. Obviously anyone who watched The Bear has definitely admired Carmy's collection of perfect fitting tees and anyone who's really done their research will know he wears both a Merz b. Schwanen or Whitesville. Having tried both, Whitesville's the clear winner for me. They're hard to get yours hands on, but American Classics just off of Carnaby Street have a good stock of them – that said, they do sell quickly...
THE DENIM
I'm loving denim at the moment – that and a good white tee is a go-to base. I've been loving Our Legacy's 'Third Cut'. It's one of those styles I've decided I need in every wash. I also checked out Agolde's new menswear denim offering recently – that brand has some great cuts and washes.
THE WATCH 
I'm loving the classic yellow-gold Rolex Day-Date. The ones with the vintage dials like Burl Birch Wood and Lapis Lazuli – they're crazy too. 
THE PRODUCT  
I get sent quite a lot of grooming bits and, to be honest, a lot are forgettable. Haeckels, however, always tops my list. Its Haeckels Lab products are particularly worth a shout out. I recently also got some products from Ole Henriksen and they've been keeping my face fresh as we head into the colder months. I think their products are pretty affordable compared to the rest too.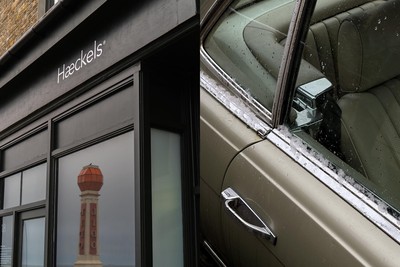 THE FOLLOW
I don't typically follow or look up to anyone from a fashion POV, but Jacob Elordi has been looking dead cool lately. That look with his new yellow LV speedy bag, the classic normcore blue jeans and patent black penny loafers was seriously cool. Closer to home, it's got to be Emmanuel Lawal – a really cool guy. 
THE CAR
For me it's always a vintage Mercedes SL or a vintage Porsche Targa that catches my eye. If we're talking newer models, it's got to be Bentley. I can't wait to try the new Mulliner Batur and Bacalar – those look incredible.
THE MUSIC 
I'm really struggling to find good music at the moment, but since Blink 182 got back together – and I went to one of their shows at the O2 – I've loved listening to some of their old stuff. That's my childhood! I'm also loving Naomi Sharon. When I first heard her music, I thought I was listening to Sade, and I'm a big Sade fan. Sampha's new album is a winner too.
THE MOVIE 
I've been watching lots of movies and TV shows recently but the one that's stuck with me is… The Devil Wears Prada. Rogue, but my girlfriend was watching it while I was working from home. I'd never seen it and got really into it. Genuinely.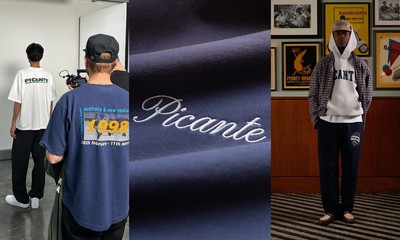 THE HOTEL 
We know the Cotswolds is thriving already but The Bull in Charlbury looks so good. I'm planning on staying there soon. It's got a proper cosy winter pub vibe so I'm praying they do a good Sunday roast. Estelle Manor nearby also looks insane. I'll definitely check that out when the spa opens next year.
THE BAR 
I rarely track out east, but I recently went to Three Sheets on Kingsland Road. That place is unreal with crazy attention to detail and a real passion for mixology. They put a great spin on some of the classics. I highly recommend it as a date-night spot.
THE FAST FOOD
Dorian does the best steak in London by a landslide, but I've got to give an honourable mention to Supernova burger, who have brought a great smash patty to London. It's inspired by Burgers Never Say Die in LA and is basically a very good quality McDonald's burger. Crisp W6 and Vincenzo's (slightly out of London, but worth the pilgrimage) are killing the pizza game.
THE PROPER MEAL 
Hands down a Sunday roast will always win for me. Sadly, the offering in London is lacking. I've been making my way around all of the top-rated spots and documenting it every Sunday on my Instagram – and let me tell you, the majority of them are subpar. I'm realising a Sunday roast really needs to be made at home, but my favourites so far have been the George in Fitzrovia, the Canton Arms in Stockwell and 180 House.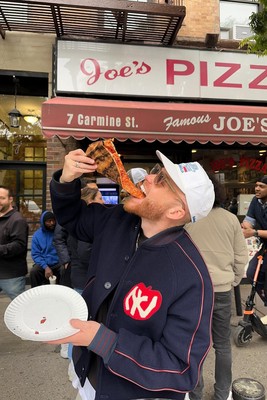 DISCLAIMER: We endeavour to always credit the correct original source of every image we use. If you think a credit may be incorrect, please contact us at [email protected].