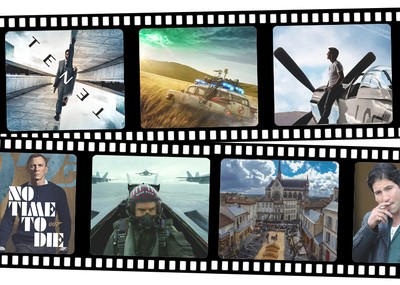 18 Films To Look Forward To This Year

---
The Oscars play out in a couple of weeks, but what's Hollywood got in store after that? From revivals of some 80s classics to a new Christopher Nolan film and a big-screen prequel of TV's greatest ever show, here's your guide to the best of what's yet to come in 2020.

A Quiet Place 2
A couple of years ago, sophisticated horror flick A Quiet Place notched box-office returns of $340m on a budget of $17m. So of course there's a sequel. Emily Blunt returns as mother Evelyn Abbott, with her two kids – and a mysterious man in her life (Cillian Murphy). The monsters with the sensitive ears are back too. Blunt's real-life husband, John Krasinski, is writing and directing again, which means you can be quietly hopeful of another masterclass in tension.
 
In cinemas 20th March
 
The Jesus Rolls
The Coen brothers aren't directly involved, but they have apparently given John Turturro their blessing for this spinoff of The Big Lebowski. As well as directing, Turturro reprises his Lebowski character, oddball bowler Jesus Quintana. Fresh out of jail, he teams up with fellow misfits Bobby Cannavale and Audrey Tautou, and is soon on the run again. Keep an eye out for Susan Sarandon, Jon Hamm and Christopher Walken along the way.
 
In cinemas 20th March
 
No Time To Die
James Bond has left active service and is enjoying a tranquil life in Jamaica. His peace is broken when old CIA ally Felix Leiter turns up asking for help. The mission to rescue a kidnapped scientist turns out to be far more treacherous than expected, putting Bond on the trail of a mysterious villain armed with dangerous new technology. For his last outing as 007, Daniel Craig is joined by Lea Seydoux, Rami Malik and Ben Whishaw.
 
In cinemas 3rd April
 
Promising Young Woman
This is the directorial debut of Emerald Fennell, writer of the second series of Killing Eve. Carey Mulligan plays Cassie, who is smart, cunning and out for (darkly comic) revenge on the men who have taken advantage of her. Eventually, an unexpected encounter gives Cassie a chance to right the wrongs from her past.
 
In cinemas 17th April
 
Black Widow
The next cab off the Marvel Studios rank is Black Widow. At birth, Natasha Romanova (Scarlett Johansson) is given to the KGB, which grooms her to become its ultimate operative. When the Soviet Union splinters, the government tries to kill her. Then the action moves to present-day New York, where she is a freelance operative. Also starring Florence Pugh, David Harbour, Rachel Weisz and Robert Downey Jr.
 
In cinemas 1st May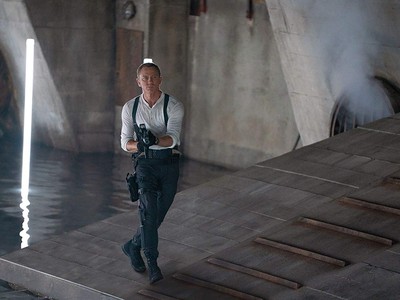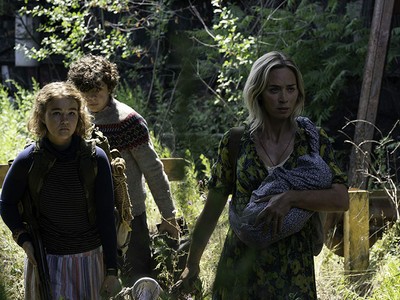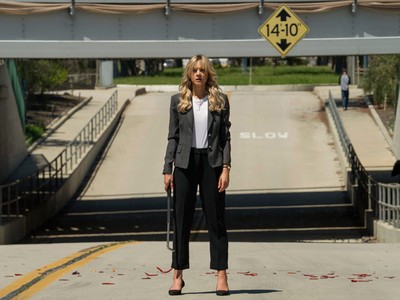 Candyman
Jordan Peele (Get Out, Us) has written this 'spiritual sequel' to the 1992 film of the same name. Set in the same, now gentrified Chicago neighbourhood where the legend began, director Nia DaCosta's new version also sees Tony Todd return as the titular ghost of a slave's son who was murdered in the 1800s.
 
In cinemas 12th June
 
Free Guy
A bank teller (Ryan Reynolds) discovers he is a background character in a Grand Theft Auto-style open-world video game. Naturally, he decides to become the hero of his own story. Realising there are now no limits, he sets out to save his world his way before it's too late. Killing Eve's Jodie Comer appears as the intriguingly billed 'Molotov girl'.
 
In cinemas 3rd July
 
Ghostbusters: Afterlife
Ivan Reitman's Ghostbusters and Ghostbusters 2 are among the greatest pop-cultural hand-me-downs from the 80s. Now Ivan's son, Jason, is out to emulate his father. The director of Up In The Air and Thank You For Smoking picks up 30 years after the last film, with an on-screen family discovering its own link to the original Ghostbusters. Old hands Bill Murray, Dan Aykroyd and Sigourney Weaver are joined by ever-young Paul Rudd and some of the Stranger Things kids.
 
In cinemas 10th July
 
Tenet
Christopher Nolan is determined to keep his latest film under wraps. For now, all anyone knows is it stars John David Washington, Robert Pattinson, Elizabeth Debicki, Aaron Taylor-Johnson and Kenneth Branagh. Pattinson has said he was only allowed to read the script once – in a locked room. The strongest rumours suggest it is an action epic revolving around international espionage, time travel and… evolution. Be ready.
 
In cinemas 17th July
 
Top Gun: Maverick
You might know the original. For this much-belated sequel, Tom Cruise returns as Pete 'Maverick' Mitchell. Three decades on, Maverick is still doing what he does best at flight school, when he encounters Rooster (Miles Teller), son of his old mate Goose. Beyond that, there's a mission that naturally requires the ultimate sacrifice. And that's all anyone's been told.
 
In cinemas 17th July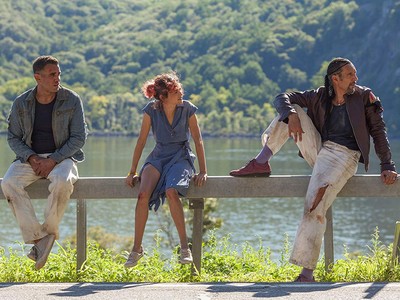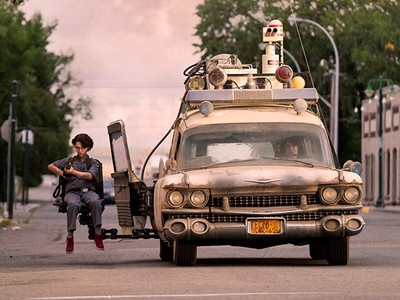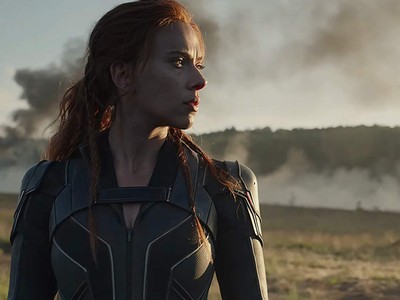 Bill & Ted Face The Music
'Tis the year for reviving 80s cult classics. Thirty-one years after Bill & Ted's Excellent Adventure, Keanu Reeves and Alex Winter reprise their roles for a third time. This time, a visitor from the future interrupts their now-monotonous middle-aged lives to tell them that one of their songs can save life as we know it and bring harmony to the universe. William Sadler also returns as the Grim Reaper.
 
In cinemas 21st August
 
Last Night in Soho
Baby Driver director Edgar Wright returns to the UK for this tale of a young woman (Thomasin McKenzie) who is given a chance to live London's Swinging 60s first-hand thanks to an encounter with another woman (Anya Taylor-Joy). What follows is a psychological horror that is reportedly inspired by British classics such as Don't Look Now and Repulsion.
 
In cinemas 25th September
 
The Many Saints Of Newark
This crime drama set in 60s and 70s New Jersey is a prequel to The Sopranos. David Chase, creator of the small-screen epic that redefined TV, has written the screenplay. It follows the life of Dickie Moltisanti, father of the TV show's Christopher. Actor Michael Gandolfini will appear as Tony Soprano, playing a younger version of the unforgettable character played by his father James in the original series. Mob movie stalwart Ray Liotta is also part of the cast.
 
In cinemas 25th September
 
Coming 2 America
After returning to form in last year's heart-warming Dolemite Is My Name, Eddie Murphy stars in the sequel to – you guessed it – 80s classic Coming To America. Murphy's Akeem finds out he has a long-lost son in the US and sets out to meet this unlikely heir to the throne of Zamunda. Filmed partly in rapper Rick Ross's Atlanta mega-mansion, it also stars Wesley Snipes, Tracy Morgan and voice-of-Darth-Vader James Earl Jones.
 
In cinemas 18th December
 
Dune
Denis Villeneuve (Arrival, Blade Runner 2049) is daring to remake another 80s classic. No one's being particularly forthcoming about the rebooted Dune, but the original tells us that, in the deep future, desert planet Arrakis is the only source of the most valuable substance in the universe and Paul Atreides (Kyle MacLachlan in the original, now Timothée Chalamet) has been put in charge of mining operations. All-star support comes from Zendaya, Javier Bardem, Rebecca Ferguson, Oscar Isaac, Jason Momoa, Josh Brolin and Stellan Skarsgard.
 
In cinemas 18th December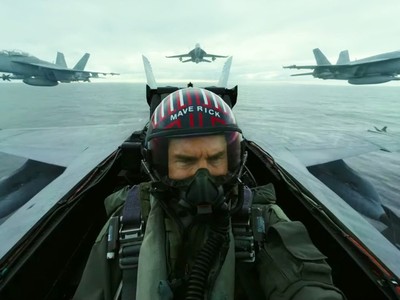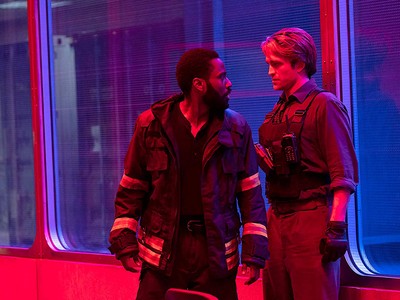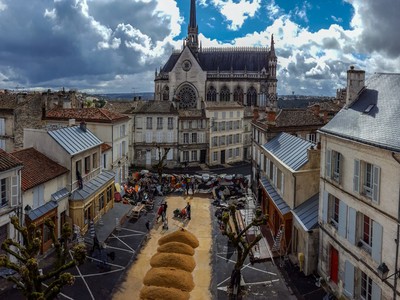 The French Dispatch
The latest comedy-drama from the inimitable Wes Anderson brings to life three stories set in and around the final edition of an American magazine being published in 20th-century France. Ignore the internet rumours that suggest a four-hour runtime; the studio has confirmed The French Dispatch will come in at a much more manageable two hours, though it's keeping shtum on a release date for now. A huge cast includes Frances McDormand, Bill Murray, Timothée Chalamet, Tilda Swinton, Saiorse Ronan and Owen Wilson, among many, many others. 
 
Release date TBC
 
Mank
This is the Netflix film that has forced David Fincher to indefinitely postpone the third series of Mindhunter. So he'd better make it good. Mank tells the true story of screenwriter Herman J Mankiewicz (Gary Oldman) as he fights to write Orson Welles' Citizen Kane. Amanda Seyfried, Charles Dance and Lily Collins also star.
 
Release date TBC
 
News Of The World
Tom Hanks joins forces once more with Captain Phillips director Paul Greengrass for this tale of a Captain Jefferson Kyle Kidd, a wandering storyteller in 19th-century America. Based on a bestselling novel, News Of The World turns when Kidd is recruited to transport an orphan across the country in the aftermath of the US civil war.
 
Release date TBC
 
DISCLAIMER: We endeavour to always credit the correct original source of every image we use. If you think a credit may be incorrect, please contact us at [email protected].