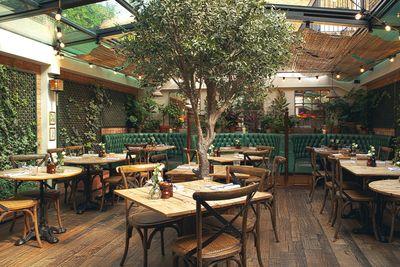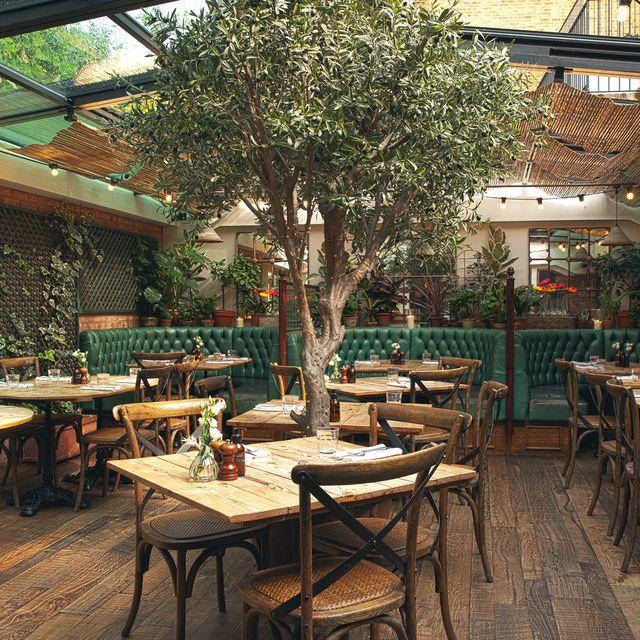 9 Men In The Know Share Their Favourite London Pubs

---
Last time anyone counted, the capital had more than 3,500 pubs. But which ones are worth spending an afternoon, a night or a lost weekend in? Nine men around town introduced us to their favourite London boozer…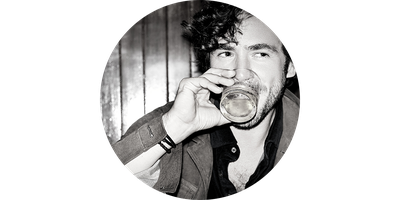 Jack Savoretti
Singer-Songwriter
"I'm a Portobello boy at heart – it's where I spent my 20s and some of my 30s. In that time The Cow was my second home. I go back whenever I'm in town and the beauty of the place is that it hasn't changed one iota since I first started going back in the day. It's like an old friend. Always there. Always consistent. Maybe unexpectedly for a London boozer, it is as famed for its seafood as it is for its beer, and while a cold pint is often my go-to, they also do a great negroni. Couple that with half a dozen oysters and happy days."
Follow @JackSavoretti
Pritesh Mody
Founder Of World Of Zing
"I'm pretty lucky to have the Perry Hill round the corner from me in Forest Hill. Having sat empty for a few years, it reopened under new owners during lockdown and has pretty much everything a local needs: solid drinks list, delicious menu of low 'n' slow BBQ and a massive beer garden with – crucially – a play area for the kids so I can have a pint in peace."
Follow @WorldOfZing
Patrick Powell
Head Chef At Allegra
"The Army and Navy is a Stoke Newington institution, which attracts a great local crowd and the landlady Michelle always welcomes you with the biggest smile. As an Irishman, it has two other key attributes: the top-notch quality of the Guinness and the best selection of Taytos in the UK. Gold FM is pumped through the sound system all day, every day – and it's also dog friendly. Guinness and a pack of cheese & onion Taytos for me, please."
Follow @PPowellChef & @AllegraRestaurant
Steven Smith
Chef-Owner Of The Freemasons At Wiswell
"I have two favourite London pubs. For good food, it has to be the Harwood Arms in Fulham. A quintessentially English menu is perfectly executed in relaxed surroundings. For a pint of Guinness, the Guinea Grill in Mayfair is simply the best. I pop in whenever I'm in town."
Follow @FreemasonsAtWiswell
David Gandy
Founder Of David Gandy Wellwear
"It's got to be the Plough in East Sheen. Right on the edge of Richmond Park, it's a gorgeous location with a quiet, cosy atmosphere and a wonderful community feel. But it's not just a good local pub – the food is amazing. In many ways, it feels like a hidden country pub, but in the middle of south-west London."
Follow @DavidGandy_Official & @DavidGandyWellwear
"One of my favourite spots is the Fox & Pheasant. I live the other side of the bridge from it but I love the vibe even if it's a walk. It feels like a small countryside pub at the front with a fire (I think there are actually three) and a dart board. It makes me feel like I'm outside of London, which is great when you need to get away from the madness of work. You can pop in for a drink at the front any time. The food is amazing, especially the roasts, and they don't laugh when I order a vodka orange which is a massive bonus."
Follow @GeorgeJaques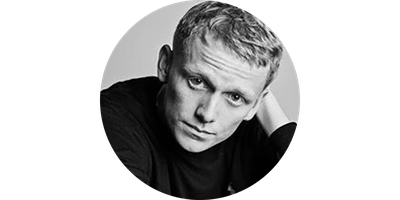 Charlie Stein
Drinks Director At Rick Stein Restaurants
"My local for ten years when I lived in the East End, the Pride of Spitalfields is a proper boozer – such a rarity in an area full of gentrification. It's a small family run drinking hole, complete with carpet, pub cat, very well priced beer, and an old guard of regulars spinning yarns about the old days of the East End. There's a great mix of local characters, trendies, workers off the market and lost tourists who have been lucky enough to stumble into the last remnants of a bygone London."
Follow @CharlieStein1
Mark Angell
Co-Founder of Rarebit, Elephant Park
"My favourite pub is a proper pub, a true boozer: the Canton Arms on the South Lambeth Road in Stockwell. It has it all. The well-worn, much-loved interior is there, the mismatched old furniture, the Guinness, the pork scratchings – but if you want a negroni or a martini, no problem at all. This is also the place for you if you want to feast on classic yet elevated gastropub fayre, washed down with something from the excellent wine list."
Follow @MarkAngell & @RarebitFood
Giovann Attard
Executive Head Chef At Norma
"I've been living in south-east London for the last eight years now and I have a massive soft spot for the Trafalgar Tavern in Greenwich. It's just fascinating – it's like walking into a history museum, the walls are packed with artefacts and paintings telling Britain's great naval story. You've got everything in one place really, from restaurant to bar to private rooms to lovely outside seating area by the riverside (stunning when the sun is shining). My partner and I love a good Sunday roast and this place hits the spot every time. In winter we always ask to sit in Tissot's Corner and enjoy the view of the Thames."
Follow @GiovannAttard & @Norma_Ldn
DISCLAIMER: We endeavour to always credit the correct original source of every image we use. If you think a credit may be incorrect, please contact us at [email protected].