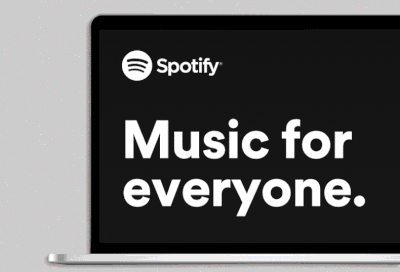 How To Get The Best Out Of Spotify

---
You've probably got a Spotify account, but are you making the most of it? With access to so many songs, it's pretty difficult to stay up to date unless you're willing to devote a lot of time to it. But help is at hand. Whether you're looking to keep on top of what's new or for a playlist to accompany your weekend BBQ, look no further.

THE BASICS
Let It Get To Know You
Spotify users can use the platform to build collections of music, see what friends, artists and celebrities listen to and create their own radio stations, podcasts and playlists. Once you begin playing music on the app, make sure to 'like' or 'dislike' songs as you go so Spotify can give you better recommendations. When you like something, the song saves to Your Library, automatically creating a bank of music you can listen to at any time, knowing you'll rarely skip a track.  
Use Suggested Songs
If you have fewer than 15 songs in the Your Library playlist, Spotify will give you extra songs based on what it thinks you'll like and suggest tracks and artists as you create and edit your playlists. You can replace them by adding more songs yourself, or by tapping 'like' on anything you love along the way. The more you listen, the better your suggestions will get.
THE BEST FEATURES
Artist Profiles
Artist profiles are where you'll find all releases available by a particular artist, plus everything you need to know about them. Explore an artist's profile to find all available albums, singles, EPs, compilations, or releases by other artists that they appear on. The 'Popular' function gives new listeners to chance get to know their best songs, while 'About' lists their biography and artist images.
'Fans Also Like' is one of the very best functions for anyone looking to discover new music. Here, other artists and acts are listed, determined by listener habits and trends around the internet related to the original artist. 'Concerts' lists when and where they're playing, and how to find tickets, 'Artist Playlists' and 'Artist's Pick' gives listeners the chance to discover what music they're into and 'Merch/Offers' gives you the chance to support artists further by buying a t-shirt.
Spotify Radio
No, Spotify Radio isn't like a typical radio station. Instead, it creates a collection of songs based on any artist, album, playlist or song of your choice. Simply type one of your favourite artists into Spotify and it will show you loads of similar acts. For example, type in 'Bakermat', press 'Start radio' and you'll end up with a mix of tracks by Robin Schulz, Francesco Yates and Calum Scott. It also updates over time to keep it fresh. Ideal for anyone wanting to relive the Ibiza experience in lockdown without putting any hard graft in, or for those wanting access to a ready-made summer BBQ playlist.
Podcasts
Listen to your favourite podcasts and discover many more among the thousands of shows on Spotify. Get recommended and featured shows, save the podcasts you like, so that new episodes are then automatically saved for you. You can also save podcasts offline for when you don't have an internet connection. Need inspiration? Here are some of the best new podcasts we're loving.
Spotify Premium
Going premium isn't essential, but – as anyone who's ever been to a party that's been interrupted by ads every three songs will testify – paying £9.99 a month is well worth it. Aside from no unwelcome interruptions, users are able to download music to listen to anywhere, including when you're offline. If you have Premium, you can download your favourite songs, albums, playlists and podcasts, so you can even listen to them without an internet connection. You can download up to 10,000 songs on a maximum of five different devices, and will also get unlimited skips, which isn't the case with the free version. Spotify Premium is available to try free of charge for one month.
THE PLAYLISTS
'Made For You'
Each month, Spotify makes loads of playlists just for you, based on your listening habits (what you like, share, save and skip) and the listening habits of others with similar taste.
Daily Mix: Up to six mixes based on genres you love. Songs include your regular listens and Spotify's recommendations. The more you listen, the more frequently it updates.

Discover Weekly: Songs Spotify thinks you'll love, updated every Monday.

Release Radar: Songs from new releases, every Friday. Perfect for when you're in the mood for something new.

On Repeat and Repeat Rewind: Songs you've been listening to non-stop, now and in the past. This is refreshed every five days.

Your Daily Podcasts: Podcast episodes Spotify thinks you'll love. The more you listen, the more frequently it updates.

Wrapped: Just like Facebook Memories, Spotify's end-of-year playlists compile your most listened-to songs from 1st January to 31st December. Ideal as a ready-made New Year's Eve playlist, plus a nice way to indulge in some nostalgia during times like these.
'Made For Everyone'
Find playlists curated by music experts from around the globe in 'Browse' on desktop or 'Search' on mobile. These are categorised by genres (such as disco and chill house), time (such as 'Monday motivation') and focus (think 'Reading soundtrack'). Some of these playlists are personalised, so you may see different track listings to someone else: if a playlist has 'Sing-Along Hits', it'll have songs you know the words to. Some of our favourites include film and TV series soundtracks – check out Pitchfork's '50 Best Movie Soundtracks Of All Time' and an ode to 80s-soaked drama The Americans for some of our most recent listens.
Set The Mood
Another way to search for and play music is via 'Moods'. Under this category, you'll find myriad playlists to match the vibe you're after, whether that's weekends in the garden, serotonin-soaked tunes for your at-home workout, a playlist to help you work from home, tunes to liven up a virtual dinner party or something to soundtrack your nightcap. There's also a surprising number of brands that do it – think Anine Bing and & Other Stories – so pick a company or celebrity you identify with and see where your musical tastes line up.
Make Your Own
To create a playlist, click 'New Playlist' in the menu on the left. Give your playlist a name and click 'Create'. To add songs, right-click any song, then click 'Add to Playlist' and select which playlist you'd like to add to. You can also drag and drop tracks into an existing playlist. For a pro feel, make sure to customise your playlist with a cover image and description. Need some inspiration? Premium subscribers get recommended songs at the bottom of each playlist they create, which suggests songs based on the playlist's title and current track listings. 
Create A Collaboration
Got a (virtual) party coming up? Collaborate on a playlist in advance. Create a playlist, then tap into 'Options' and choose to make it collaborative. Next, open the options menu a second time, tap 'Share', and add anyone you'd like to create a mix with. This works particularly well once home from group holidays, when you want a sharable reminder of your time away.
Inspired to make your own playlist? Here Aimee Vivian, DJ at Capital FM, explains how to get it right…
Make yourself happy. Keep your playlist uplifting to enhance your lockdown mood. Even if you're creating a post-working from home chill playlist, that doesn't have to mean sad songs that make you want to cry. Some Billie Eilish and Khalid always makes me smile and relax.
Choose some classics. Let's face it, we never get bored of hearing our favourite songs that we can grab a hairbrush and sing along too. That's a guaranteed smile right there. 
But also get some new artists on there. If you follow your favourite bands and singers, look for artists similar to them on Spotify. That feeling of hearing a song for the first time is so special. I love 'falling' for an artist and them becoming my new favourite thing.
What's the purpose? Is this the playlist for your Friday night boozy Zoom party with your gang, or for your newly scheduled Wednesday pamper? Match the genre of music to the mood.
Think about the number of songs. Don't have an endless amount on your playlist because it becomes too tempting to skip, meaning you miss out some of the best ones. Between 25-30 is a good amount.  
Have fun making your playlist. Songs can bring back amazing memories that will have you scrolling through your phone to find pics from that time. Ideally, each song will bring with it an emotion or memory.  
Listen to Aimee Monday-Saturday from 1-4pm on Capital FM
Visit Spotify.com
DISCLAIMER: We endeavour to always credit the correct original source of every image we use. If you think a credit may be incorrect, please contact us at [email protected].