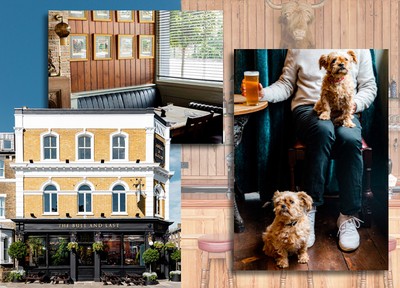 How One Great London Pub Has Got Through 2020

---
Joe Swiers and Ollie Pudney took over the Bull & Last in Highgate in the noughties and turned it into a cracking north London pub. They were about to add rooms for overnighters when 2020 hit. Joe spoke to SLMan about what's happened this year and why the future is still bright…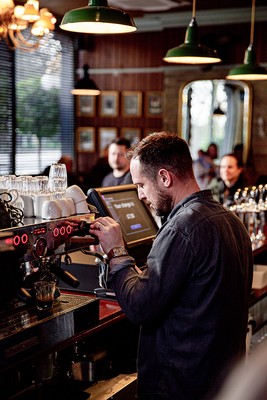 It's been a notoriously hard year on hospitality, Joe. What's 2020 been like for the Bull & Last?
It's been really tough, as it has been for everyone in hospitality and many other industries. Daily, weekly, monthly – it's been constant change and just like most we're adapting the best way we can.
 
Our staff and customers are sticking by us, so we keep on fighting to try and stay open. Right now, on top of everything else, we're open for breakfast daily, we've got takeaway food available and we're doing takeaway beer in milk cartons. We're also selling our own products which we'll have in our new guest rooms. And we've got a book out, which comes with a free scotch egg. That wasn't planned, but after certain recent news stories, scotch eggs have never been so much in demand.
It sounds like you've probably not had time to watch Tom Kerridge's new series about Saving Britain's Pubs?
No, but it's very much on the list. The last lockdown was brutal for us, serving takeaway beers and food to try and bring in some sort of revenue, while also looking to the future and trying to get the hotel rooms finished. Positivity is key and that's why I admire the publicans who are doing whatever it takes right now – just check out Jesse at the Parlour in Kensal Green and Heath at the Red Lion & Sun near us.
What does the future look like for the Bull & Last?
Bright! But 'hope' is probably another important word. I think the years we've already put in together will play a crucial role in getting us where we need to be. I've been overwhelmed by what I've seen from our customers in 2020 – those years of pulling pints and getting to know our customers has definitely helped us survive.
"The last lockdown was brutal for us, serving takeaway beers and food to try and bring in some sort of revenue, while also looking to the future and trying to get the hotel rooms finished."
Back to the start of those 13 years then, what originally made you want to run a pub? 
If I'm being honest it didn't massively appeal and I didn't think it would be the route I'd aim to take. I'd worked so hard to climb the ranks at the Wolseley and I felt part of the family. Nobody really leaves Corbin & King unless you have an opportunity to open up your own place. Once I started listening to Ollie talking about suppliers such as Reggie Johnson chickens and smoked eel from a Dutch company, and making bread and pasta daily, I knew he had a point to prove in the pub game. There was no way he wasn't up for a challenge. We had similar backgrounds working for industry legends (Ollie was with Richard Corrigan) and having roles with responsibility in iconic establishments. He had no fear of taking risks, so it was a no brainer for me. 
So you came up at the Wolseley?
I learnt everything and more at the Wolseley. I was there in its very early days – I remember when we did 35 for breakfast. By the time I left, they had created a breakfast culture I'm not sure London had ever seen. I think we regularly hit covers over 400 and it was pretty straightforward doing those numbers because there was so much quality around the building. In the kitchen alone, there was the likes of Ed Wilson (Brawn) and Chris Galvin (Galvin at Windows) – loads of people who have gone on to run their own places since working for Corbin & King. I used to watch them glide through a 1,000-cover day with ease. It was mesmerising to experience – I think I still remember the table numbers 13 years later – and incredible to watch a place grow so fast. I hold some very fond memories.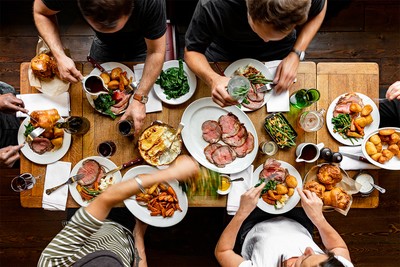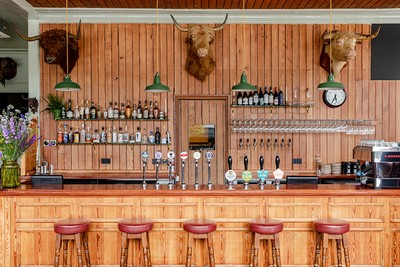 Is running a pub what you expected it'd be like?
The best thing about pubs is anything can happen! They're unpredictable, and I guess that's why I like them. But running one has been hard. I think we had an average age of 24 when we started, which is obviously young to open a pub. We thought we had it all figured out. We didn't, so we had to grow up fast.
 
I was very familiar with pubs because I've always been in them. My dad would take us to them for meals out, a beer in the summer after calving cows, or to watch village cricket. But nothing prepares you for actually having the keys to one. Especially when you're taking classics such as ham, egg and chips off the menu and replacing them with little-known cuts such as Jacob's ladder with parsley risotto or oxtail pappardelle. You can imagine how that went down with some of the locals who had been coming to the Bull & Last for 20 years. Taking out the pool tables and creating dining rooms with taxidermy was also a bit controversial back then.
As Tom Kerridge points out, pubs were disappearing fast even pre-Covid. What's been going on? 
Fundamentally, pubs have changed, and they continue to do so. This is sad because they're part of British culture, but I'm torn with all of this because you can't tell people to go and have 30 pints a week in a normal week these days. People haven't been doing that for a while; they're more health conscious and there are more temptations to stay in thanks to access to sport on TV and the like.
 
Pubs still come in all different shapes and sizes and offerings. Ollie and I love and respect all of them. We are massively associated with food – it is what we trained in – so that's the route we've taken at the Bull & Last. Nevertheless, it didn't sit too well with me when the scotch egg debate was treated as a bit of light humour by the government. Because of that meal rule, some of our regulars can't come in for a pint at the moment.
"The pub is 300 years old next year – hence the book – and, with the rooms, we're returning it to its original purpose as an inn."
Alongside the food, what do you think gives the Bull & Last its bright future?
Two things. Hampstead Heath: I'm not sure I would still be in London if it wasn't for the heath; I'm a country lad, I need it, and my wife and kids love it too. Then there's the atmosphere, which comes from our lovely locals. I'm biased as I'm front of house but Sundays for me at the pub are really special. Now, with the rooms and the breakfasts, maybe we do a bit more than other pubs too and will stay in people's minds, though the important thing is that essentially we just do what's really us.
So Sundays are a good time to visit?
Yes. And if you're not familiar with the heath, it's amazing and a unique part of London, so I reckon a weekend with an overnight stay would do it. The pub is 300 years old next year – hence the book – and, with the rooms, we're returning it to its original purpose as an inn.
Crucial question: after 13 years, do you still love going to pubs yourself?
I do. Now this is a little odd, but I love the buildings and I like the noises in a pub: the glasswasher on a fresh cycle with the clattering of trays of glasses being loaded; the sound of a log fire; the cask ale pumps being overworked. I actually love pubs with no music, because I like to hear people talking. I also love when you go to a pub and a local looks you up and down while they mark their territory.
And can you tip us the wink about a couple of personal favourites?
Just up the road from us, the Southampton Arms is a great place. Then there's The Prince in Bounds Green, which is my local and strong on craft beers. Always support your local.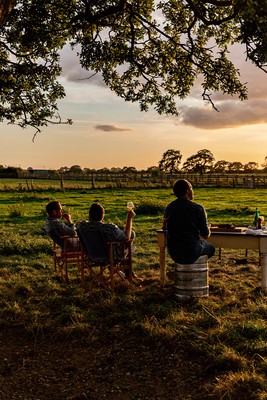 The Bull & Last, 168 Highgate Road, Highgate, NW5 1QS
 
For recipes and a bit of pub history, buy The Bull & Last book here. Find out more about the pub itself at TheBullAndLast.co.uk.
DISCLAIMER: We endeavour to always credit the correct original source of every image we use. If you think a credit may be incorrect, please contact us at [email protected].