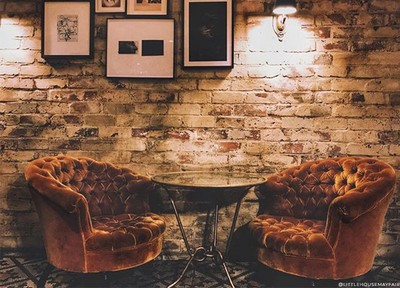 London's Best Members Clubs

---
London is home to some of the world's most exclusive and coolest members clubs. If you're the kind of guy this appeals to and think you'd use it enough to justify the commitment then look no further because SLMan has rounded up the best options for every budget and taste.

H Club, Covent Garden
The Hospital Club was co-founded by Paul Allen of Microsoft in 2004. After a rebrand, it is now simply the H Club. It is open for breakfast, lunch, dinner, and has 15 bedrooms available. It is also the only club in London with a full-on TV studio, where Top Gear: Extra Gear has been filmed.
USP
Other than the TV studio? There's a 36-seat screening room and the club hosts four exhibitions of contemporary artists each year.
Prices
Annual membership is £880 (joining fee £250)
Under 30s membership £490 (joining fee £100)
10% discount for creatives
Why It's Worth It
A great central location to hang out, the club offers everything from accommodation to co-working spaces and has partnerships in most major cities of the world.
Visit HClub.com.
67 Pall Mall, St James
This is the sort of place you'd want to take your future father-in-law to ask for his daughter's hand in marriage, or the sort of place you'd like to take your daughter's fiancé to question his plans for their future. In an old bank, 67 Pall Mall has over 520 wines available by the glass at very reasonable prices. That's because the whole place was born from its founder's frustration at excessive markups on wine.
USP
Store your own wine in the original bank vault, which currently houses around 24,000 bottles.
Prices
Annual membership is £1,500 (joining fee £1,500)
Under 30s or wine professionals membership is £750 (joining fee £1,500)
Why It's Worth It
A must for anyone that takes wine seriously or wants to be taken more seriously about wine.
Visit 67PallMall.co.uk.
The Court, Soho
When it opened this year, the Court shunned the traditional marketing techniques of older clubs, focusing on the individual over the uniting interests of a group of people. The food is being developed by Tom Sellers, once the youngest ever Michelin-starred chef. Mr Lyan Studio has created the cocktail list, while ex-Mahiki GM Richard Haddon is managing the place. Based on Kingly Street, it's cocking a snook at all of the Mayfair clubs by undercutting their prices from the other side of Regent Street.
USP
There are live performances from a grand piano most nights.
Price
Annual membership is £600 (joining fee £250)
Why It's Worth It
The Court has partnerships with brands such as The Foundry, Penhaligon's and Bird + Wolf, meaning discounts for members. Join now and you'll be one of the first inside what looks set to be a very popular club.
Visit TheCourt.co.uk.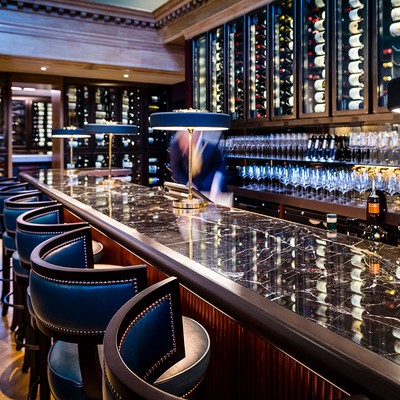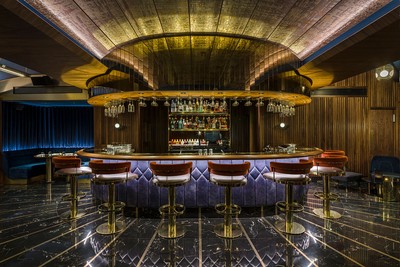 The Ministry, Southwark
A so-cool-it-hurts club in a Victorian printworks in SE1, The Ministry is part of the Ministry of Sound franchise. Members gain access to four floors of office space and two floors of club facilities including a 40-person cinema, a fully equipped gym with wellness classes, an outdoor terrace, soundproof studios, and an immersive tech suite. Lots of exposed brick and intentionally half-plastered walls surround all of the meeting rooms, the 70ft cocktail bar and fully serviced restaurant, meaning the Ministry has retailed the original music venue's derelict bus shelter aesthetic.
USP
This one's for creatives who want to really use the space to grow their visions, not just impress a date with an after-work drink. Oh, and five pairs of Ministry of Sound tickets are thrown in with every membership.
Prices
Annual membership is £840 (joining fee £150)
Why It's Worth It
It's cheaper than a lot of gym memberships and most office shared workspaces. You get both of those, plus the run of the club and those Ministry of Sound tickets.
 
Visit TheMinistry.com.
Little House
When the original Soho House opened on Greek Street in the mid-90s, it set a standard of luxury and unlike other private members clubs was exclusively for those that worked in media industries. Apply for membership if you had a job in the city and the answer was a resounding no. Today the concept has been rolled out across the globe from Soho Farmhouse in the Cotswolds to Miami and to its newest London venue, White City House. But it is Little House that is the unassuming hero of the Soho House collection.  It occupies one floor of a small building on a quiet corner in Mayfair and has a feeling of old fashioned glamour thanks to the mixture of new and vintage furniture, dim lighting, deep dining booths and fireside sofas. Guests can eat from the 'little menu' which features simple, seasonal dishes whilst listening to live music every evening from 7pm.
USP
An achievable member's fee. You don't have to be a have the full Soho House membership to join Little House Mayfair. Opt for the Local House option and pay £640 per year for access.
Prices
Local House Membership is £640/year and a £450 joining fee (Under 27: £250)
Why It's Worth It
Because being a Little House Local Member is a little less cliché than an Every House member.
Visit LittleHouseMayfiar.com
The Arts Club, Mayfair
At 40 Dover Street, the Arts Club has proudly survived two world wars, including a direct hit during the Blitz. To this day, it is a place for like-minded literary aficionados to meet and discuss important events within the arts. A particular focus on young British artists is evident throughout the venue, whose facilities include three restaurants, two bars, a nightclub, 9 bedrooms. The club has recently opened a Lanserhof health club next door. Membership there is an additional £6,500 a year (joining fee £1,500), but includes first-class wellbeing services from a team of doctors, therapists, sport scientists and trainers.
USP
Gallery-worthy works of art are on display around the club which are often specially curated and frequently changing. 
Prices
Annual membership is £2,000 (joining fee £2,000)
Under 30s membership is £1,000 (joining fee £1,000)
Why It's Worth It
Its basement club Leo's hosts the best live performances in London. Membership is worth it for access to Leo's alone.
Visit TheArtsClub.co.uk
 

Phoenix Arts Club, Soho
A second home to the actors, writers and stage hands of Soho, this is a place where it wouldn't be unusual to bump into the entire cast of Cats, or watch impromptu stand-up from members of Queen of the Damned in the Phoenix Arts Club. A wonderful basement venue, its walls are adorned with signed photographs from all of the famous actors that have visited. Entry doesn't require membership, but members take precedent when the club gets busy and there are unmissable weekly events reserved only for them. The perfect place to take a date for a drink before or after a show.
USP
A members club that you can visit without being a member. This is a different kind of club and it won't disappoint.
Prices
Annual membership is £200 (joining fee £5)
Why It's Worth It
Even if the only thing you're after is a place to drink after all the other bars have closed, this is fantastic value for money.
Visit PhoenixArtsClub.com
Harry's Bar, Mayfair
The original Harry's Bar in Venice made its name inventing the bellini. Its London counterpart remains one of the most sophisticated and elegant clubs in London, if not the world. Unlike many of the entries on this list, it does not have a nightclub, a heated swimming pool, a vault load of wine, nor an MRI machine. What it does have is unquestionable class and staff that understand members like they are family – from knowing their favourite tables to their favourite food and which drinks to have chilled in anticipation of their arrival. The dress code is strictly suits and strictly adhered to, which is why the clientele love it. Far from being an old-school or stuffy establishment, it attracts many members are in their 30s and 40s who appreciate the elegance and formality.
USP
The staff, but also the beautiful heated terrace – ideal for people watching in Mayfair over limoncello.
Prices
Annual membership is rumoured to be £1,500 (joining fee £750)
Why It's Worth It
A Mayfair institution, and it's easy to see why. Harry's Bar membership also gains you access to its brother clubs George and Mark's Club
 
Visit HarrysBar.co.uk
5 Hertford Street, Mayfair
One of London's best kept secrets, what happens in 5 Hertford Street stays in 5 Hertford Street. Often seen as Annabel's younger, cooler cousin, the club was opened 7 years ago by Robin Birley, son of Lady Annabel Goldsmith and the late Mark Birley the renowned members club chieftain who had a hefty club portfolio including old Annabel's. Robin has taken his classy, charismatic and dazzling upbringing and used his connections to create a sanctuary for cool club-goers. The décor feels luxurious but lived in, with endless mementos, photos of family members and fireplaces in most rooms. The club is a rabbit warren of rooms in four adjoining townhouses within which are highly themed restaurants, private dining rooms where dogs are welcomed, a cigar room, three bars, a library, a drawing room, alcoves for bookworms and the famous late night watering hole LouLous, which is great for some Friday night fun.  Be under no illusions, the crowd here is just as Sloaney as any members club you might find in Mayfair but remains a club where your grandparents will feel as comfortable spending their Sunday as you did spending the early hours of Saturday morning.
USP
The level of privacy also sets this club aside. There is absolutely no email communication between members and the club with all bookings taking place over the phone or in person. A rarity in today's digital landscape.
Prices
£2,500 per annum.
Why It's Worth It
It's the place to be for royals, billionaires, A-list celebrities and socialites so expect service to be second to none with a price tag that is more reasonable than you would expect.  The night club LouLous is the cherry on the cake.
Visit 5hertfordstreet.com
The Ned, the City
Housed in the iconic former Midland Bank building at 27 Poultry in the City, The Ned is the perfect place for breakfast meetings, drinks with friends or city stopovers. As you would expect from the Soho House group the décor of this 250 room, five-star hotel features shabby-chic interiors with a polished Manhattanite twist. Throughout the building many of the original features from the heritage site have stayed, the members only basement lounge bar is found inside the bank's original vault, with it's 20-tonne door and 3,000 stainless steel security boxes.  The property includes nine restaurants (including a Cecconi's) many of which you are able to use without a membership. For those with membership facilities include private rooftop restaurants, alfresco terraces and cocktail bars, a heated rooftop swimming pool with uninterrupted views over St. Pauls Cathedral, a gentlemen's barbershop, a state of the art gym, a boxing ring, a second swimming pool in the basement, a steam room; a sauna; a marble-clad and a traditional Moroccan hammam. If this sounds like your idea of a members club you will have to sign up separately (or additionally) to the Soho House members scheme as it sits outside of the Every House bracket.
USP
Two swimming pools, one on the rooftop and one in the basement sets this club aside from many other London member's clubs.
Prices
£3,500 a year
Why It's Worth It
Membership gets you access to one of the best rooftops in the city. There is also the legendary Vault bar housed in the original Midland Bank strongroom which stays open until you decide to leave.
The Groucho Club, Soho
Founded in 1985, The Groucho was the original media members' club – a group of eccentrics, hearty drinkers and influencers whose A-list all-nighters became the stuff of legend. Despite being an old guard in any members list, a recent refurbishment has given the club a rich and comfortable, fresh yet informal new feel.  The club has two fantastic restaurants, 20 furnished bedrooms as well as a selection of private event spaces available for both members and guests. Laced with Cool Brittania lore , think works by Tracey Emin, Mark Quinn and Damien Hirst who is rumoured to have put his entire Turner Prize winnings behind the bar, this club is a monument to the British art scene, individualism and a good old fashioned knee's up.
USP
The Groucho's incredible ever-changing art collection
Prices
£950 annual subscription plus £250 joining fee
Why It's Worth It
Authenticity, originality, and quite possibly the experience that comes with age – what this club has in spades cannot be replicated.
Visit TheGrouchoclub.com
Alfreds, Mayfair
Once home to the Duke of Westminster, Bourdon House is now a one-stop shop for the modern gentleman.  As the only detached house in Mayfair, this grade two listed Georgian building has, like Alfred Dunhill, long since represented grandeur and distinction in British heritage. The retail aspect of Bourdon House is set over three floors, catering to every modern gentleman's need. The ground floor showcases Dunhill's signature lines of ready-to-wear whilst the second floor hosts a unique spa waiting room called The "Discovery Room," a spa replete with two treatment rooms, a traditional gentleman's barber and an elegant museum curating pieces from the brand's archives. In the basement is a private cinema, equipped with a state of the art British-made sound system, a cigar room, a games room, 'dishonesty' bar, courtyard for al fresco entertaining; private dining room, four bedrooms including a sumptuous suite recreating the original sleeping quarters of the Duke himself.
 
USP
There will also be two Dunhill customised Bentley Continental Spurs on hand for VIP customers.
 
Prices
Unknown. Membership is achieved through invitation only
 
Why
Alfred's will afford each of its select members with an exceptional restaurant nurtured by Executive Chef Mark Hix
 
Visit Dunhill.com
 

Annabel's, Mayfair
Annabel's is opulent, loud, over the top and has recently under gone a multi-million pound overhaul –the beautiful queen of the members club scene.  No membership collection is complete without an Annabel's mention. If you have a disposable income and are willing to spend big at every visit then this is the club for you.  Boasting no fewer than five restaurants – one in a garden terrace with London's largest retractable roof – it also has a nightclub with daily shows from the likes of James Blunt, the Gipsy Kings and Jess Glynne. Even on your 100th visit to Annabel's, you'll find yourself staring at something you haven't seen before.
 
USP
It is rumoured to be the only club the Queen has ever visited.
 
Prices
Annual membership is £3,250 (joining fee £1,250)
Under 35s membership is £1,750 (joining fee £500)
 
Why It's Worth It
Being able to 'accidentally' flash your Annabel's membership card every time you open your wallet. There really is nothing else quite like it.
 
Visit Annabels.co.uk
DISCLAIMER: We endeavour to always credit the correct original source of every image we use. If you think a credit may be incorrect, please contact us at [email protected].