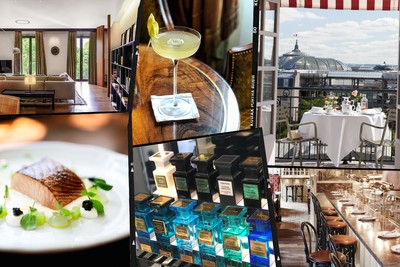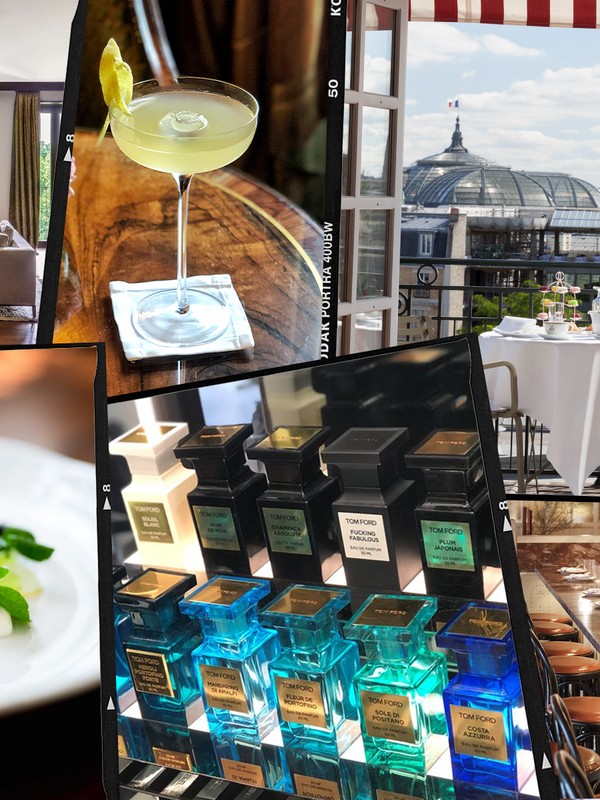 William Goodge's Little Black Book

---
A quick glance at William Goodge's Instagram page confirms he is a man in the know when it comes to great hotels, the best restaurants and cool places to visit around the world. Here, the ultrarunner talks bucket-list trips, his favourite spots for a martini and where does the best 24-hour room service.

Photography
BULGARI MILAN; THE SILVER CUP; THE LANESBOROUGH; LE BRISTOL PARIS; CHILTERN FIREHOUSE
My favourite London restaurant has to be Zuma. My two favourite cuisines are Japanese and Italian, and Zuma is just on another scale. My favourite thing to order is the salmon and tuna tartare box, but just with tuna. I am a salmon fan, but the tuna is just so good, I like to have more of it. It comes with avo on the top and is a little bit bouji, but it's great. I also like the jalapeno yellowtail – there's a lot of good stuff there. If I'm going to go Italian, I really like C. I always order the vitello tonnato – I'll actually order that whenever I see it on the menu.
My favourite London pub is The Cow in Notting Hill. It's great, it's old school, and it serves the best pint of Guinness you can find outside of Dublin in my (not limited) experience. They also do things like seafood chowder and sausage rolls. It's a real, proper boozer – but everything feels next-level.
Thinking of bars, I love Chiltern Firehouse. It's an interesting world in that place. It's always fun, with an eclectic mix of people – I've seen Rihanna and Leonardo DiCaprio in there. I'm never fazed when I meet an A-lister. I've always been more interested and excited about meeting someone like my mentor, the ultrarunner Robbie Balenger. The most excited I've ever been to meet someone was Felix Baumgartner, the guy who jumped out of space for Red Bull. I'm infatuated with people that do crazy, amazing things more than someone who's an actor, model or singer. I understand they have amazing talent, but I get more excited by meeting people who have done things beyond what I can consider. Unless they're super old-school like Robert De Niro!
I really like a vesper martini – you can't have too many of them. If I'm having a good time, I'll drink those. If not, I love tequila, so will order a margarita or paloma, as my favourite fruit is grapefruit. You can get a really good vesper martini in The Lanesborough and The Dorchester, which recently opened a dedicated Vesper Bar. Last time I was there, they made me a smoky take on a vesper. There's so much history in that place. I had a tour and went into the room where King Charles had his bachelor party.
For coffee, I love Kaffeine in Soho or the Monmouth Coffee Co. It's hard to pick between the two. I've got to know the owners as I've gone there so often. I'm the kind of person who prefers individual, home-run places over commercial establishments and I like to know the people who run it – that's the romance of it all. My go-to hot drink is an oat-milk flat white – like everyone else in the world right now – but I do like a bit of everything: a filter coffee here, a batch brew there.
My favourite place for a roast is Lore of The Land. It's Guy Ritchie's place in Fitzrovia and it's great. Away from that, I have a family friend who's like a mother to me – a roast at Sarah McLeod's is always exceptional. I always have Christmas lunch there and I've already organised to go for a roast at hers when I've finished my challenge. I often wonder, what's my bucket list meal? It's got to be a roast, as it's what I get the most satisfaction from. I always go for roast beef with horseradish and all the toppings. My own cooking style is very freestyle – I don't follow recipes and I like tasting as I go along – so I don't really make roasts myself as there are a lot of elements and timings to master. The most extravagant thing I've ever done was an American Thanksgiving feast where I cooked everything from scratch – mac 'n' cheese, turkey, beef, pumpkin pie… There was a lot going on. 
I really love the process of cooking. I love going to buy ingredients along Pavilion Road, as it has everything – Natoora for all the fruit and vegetables, then a butchers, fishmongers, cheesemongers… I also love popping into Notting Hill Fish + Meat – it's another level for produce. I love making a day of it, going out and buying everything. Inviting people round for a meal is my way of showing love. I like cooking when people are there, getting them to taste stuff as I go. I like to get my wine from Hedonism – they've got everything and anything.
If I'm after a takeaway, my go-to is now Monohon Ramen in Shoreditch. It's new and unbelievable. When I first go somewhere, I like to order a bit of everything and my pick is the abura soba, a soup-less ramen. It's amazing. I think it's pick-up only, but it's brilliant.
I don't really go clubbing any more – I much prefer a boozy dinner. One of my favourite restaurants with my favourite people is where I find the most enjoyment. Somewhere you can have a conversation is where it's at.
For weekend brunch spots, I really like Granger & Co. I'm a sucker for scrambled eggs and they cook them in a way that's special. I really trust Australians when it comes to brunch. Some of the best food I've had in a city is in Melbourne. Everything is super fresh, local and has to be great to get by because everything around it is so good. One of the best in London is 26 Grains in Borough Market. I really like the different Nordic influences, such as a brunch plate with some smoked cheese and pickles.
My top London deli is Prezzemolo & Vitale. I love Italian food and it's something I cook more than anything else. It's got meats, cheeses, slabs of lasagne for lunch, sweet Italian cakes – the sbriciolata slices are amazing.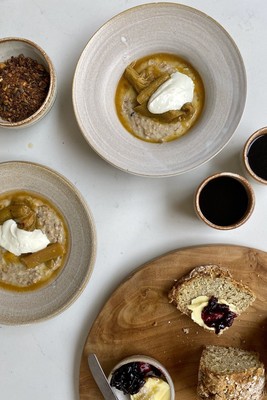 In terms of under-the-radar spots… There's a place in Bermondsey called Kin + Deum which is a great Thai place. I'd never heard of it, I just found it on Google as I was really in the mood for Thai food. I was so pleasantly surprised, as it was in a really unassuming place under a bridge. I ordered a bit of everything and it was all great – and it had a really good cocktail list.
My favourite lunch spot outside London is The Silver Cup in Harpenden. It's my friend's brother's pub and has been in their family for ages. It used to be a boozer, but Matthew is now in the kitchen and his food is unbelievable. It's always fully booked weeks in advance and has won loads of awards. It's all British pub food, but on another level.
I love heading to Primrose Hill at the weekend. I love being outdoors and running, so it's a great park. And the views are incredible. I also love Borough Market on a Saturday morning. I'm very happy with my own company and spend a lot of time on my own, so I love a weekend mission to the market. I love the hustle and bustle, and hearing Londoners shouting, "Two for a fiver!" I know it's very touristy on the weekends, but I like that you can go to the greengrocers, fish stalls, you can buy hot or cold food – plus there's great bao buns at Bao, Monmouth Coffee and 26 Grains.
DISCLAIMER: We endeavour to always credit the correct original source of every image we use. If you think a credit may be incorrect, please contact us at [email protected].