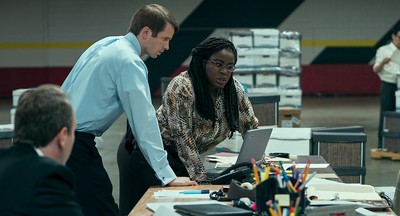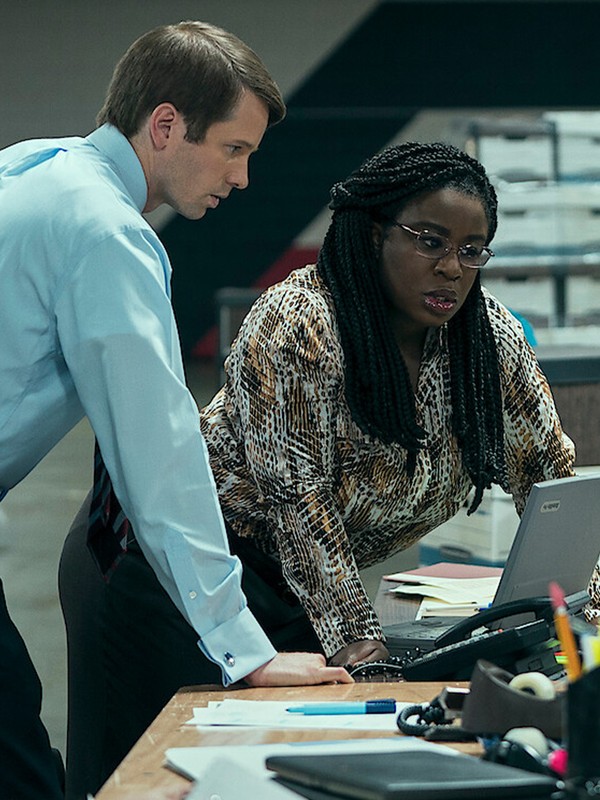 The SLMan Culture List – August

---
Whether you fancy a trip to the cinema or want something to get stuck into at home, SLMan's monthly edit of the best new books, films and series is here to see you through August…

THE NOSTALGIC READ: Party Lines by Ed Gillett
Party Lines is a ground-breaking new history of UK dance music from the illicit reggae blues dances and acid-rock free festivals of the 1970s, through the ecstasy-fuelled Second Summer of Love in 1988, to the increasingly corporate dance music culture of the post-Covid era. Ed Gillett explores dance music's pivotal role in the social, political and economic shifts on which modern Britain has been built. Taking in the Victorian moralism of the Thatcher years, the far-reaching restrictions of the Criminal Justice Act in 1994, and the resurgence of illegal raves during the pandemic, Party Lines charts an ongoing conflict, fought in basement clubs, abandoned warehouses and sunlit fields, between the revolutionary potential of communal sound and the reactionary impulses of the British establishment. Brought to life with clarity and depth, this is social and cultural history at its most immersive and shocking.
Visit Amazon.co.uk
THE SORT-OF SPORTS DOC: At Home With The Furys, Netflix
At Home With The Furys is the newest Netflix sports doc to give exclusive access to a star – this time heavyweight champion of the world Tyson Fury, as he exits the ring and tries to embrace retirement with an extraordinary family that encompasses wife Paris, father John, his six children, plus his brother Tommy Fury and Tommy's girlfriend Molly-Mae Hague. As well as the chaotic school run, the series follows Tyson as he constantly looks for projects to keep him busy – from a national tour to meet his fans, to lavish weekends away and impromptu family camping trips – all while trying to resist the urge to return to the ring.
Visit Netflix.com
THE COMING-OF-AGE READ: Seventeen by Joe Gibson
Like every other 17-year-old boy, Joe has one eye on his studies, the other on his social life – smoking, Britpop, girls. He's looking ahead to a gap year full of travel and adventure before university when his teacher – attractive, mid-30s – takes an interest in him. For his final two years at school, he is bound to her, a woman twice his age, in an increasingly tangled web of coercion, sex and lies. Their affair, a product of complex grooming and a shocking abuse of authority, is played out in the corridors of one of Britain's major private schools, under the noses of people who suspected, even knew, but said nothing. Thirty years on, this is Joe's gripping record of the illicit relationship that dominated his adolescence and dictated the course of his life. With a heady dose of 90s nostalgia and the perfectly captured mood of those final months at school, Joe charts the enduring legacy of deceit and the indelibility of decisions made at 17.
Visit Amazon.co.uk
THE MUST-WATCH: Painkiller, Netflix
A fictionalised retelling of real-world events, Painkiller is a scripted limited series that explores some of the origins and aftermath of the opioid crisis in America, highlighting the stories of the perpetrators, victims and truth-seekers whose lives are forever altered by the invention of OxyContin. An examination of crime, accountability and the systems that have repeatedly failed hundreds of thousands of Americans, Painkiller is based on the book by Barry Meier and the New Yorker article 'The Family That Built an Empire of Pain' by Patrick Radden Keefe. Stars Uzo Aduba, Matthew Broderick, Taylor Kitsch, Dina Shihabi and West Duchovny.
Visit Netflix.com
THE BOOK FOR FILM BUFFS: The Last Action Heroes by Nick de Semlyen
This wildly entertaining account of the golden age of the action movie charts Sylvester Stallone and Arnold Schwarzenegger's carnage-packed journey from enmity to friendship against the backdrop of Reagan's America and the Cold War. Revealing fascinating untold stories of the colourful characters who ascended in their wake – high-kickers Chuck Norris and Jackie Chan, glowering tough guys Dolph Lundgren and Steven Seagal, and quipping troublemakers Jean-Claude Van Damme and Bruce Willis – it chronicles the rise of the invincible action hero who used muscle, martial arts or the perfect weapon to save the day. It also looks at how, as the 1990s rolled on, the glory days of these macho men began to fade. Drawing on candid interviews with the stars themselves, plus their collaborators, friends and foes, The Last Action Heroes is a no-holds-barred account of a period in Hollywood history when there were no limits to the heights of fame these men achieved, or to the mayhem they wrought, on screen and off.
Visit Amazon.co.uk
THE MUST-READ NON-FICTION BOOK: O Brother by John Niven
John Niven's little brother Gary was fearless, popular, stubborn, handsome, hilarious and sometimes terrifying. In 2010, after years of chaotic struggle against the world, he took his own life at the age of 42. Hoping for the best while often witnessing the worst, John, his younger sister Linda and their mother Jeanette saw the darkest fears they had for Gary played out in drug deals, prison and bankruptcy. While his life spiralled downward and the love the Nivens shared was tested to its limit, John drifted into his own trouble in the music industry, a world where excess was often a marker of success (see his excellent novels Kill Your Friends and Kill 'Em All for evidence). Tracking the lives of two brothers in changing times – from illicit cans of lager in 70s sitting rooms to ecstasy in 90s raves – O Brother is a tender, affecting and often uproariously funny story about the bonds of family and how we try to keep the finest of those we lose alive.
Visit Amazon.co.uk
THE TENSE THRILLER: Invasion, Apple TV+
The second season of Invasion is almost here. The sweeping, character-driven sci-fi drama series follows an alien invasion through different perspectives around the world. While much of the second season is under wraps, we do know it's set across multiple continents, and stars Shamier Anderson, Golshifteh Farahani, Sam Neill, Firas Nassar and Shioli Kutsuna.
Visit TV.Apple.com
THE SPORTS DOC: Swamp Kings
College football is life in Florida. The fourth and final episode of the third season of Netflix's excellent Untold sports documentary series zooms in on the extraordinary story of the Florida Gators from 2005 to 2010. After a blazing run in the 90s under coach Steve Spurrier, the University of Florida's winning streak had dried up. Enter Urban Meyer, a demanding new head coach whose take-no-prisoners style bred not only a string of legendary victories, but unrelenting drama that rippled well beyond the locker room. In their own words, Meyer and the players he coached (including ex-NFL stars Brandon Siler, Tim Tebow, Brandon Spikes, Major Wright and Ahmad Black) give viewers a bird's-eye view of how they catapulted the Gators from underdogs to winners of two BCS National Championships.
Visit Netflix.com
THE DEBUT NOVEL: I Will Greet the Sun Again by Khashayar J. Khabushani
In the dead of night, three young brothers leave LA for Iran, taken by their father from their mother to a country and an ancestral home they barely recognise. They return to the Valley months later, spat back into American life and changed in unfathomable ways. Under the dazzling light of the California sun, the youngest brother begins to piece together a childhood shattered by his father's violence, a queer adolescence marked by a shy, secret love affair with a boy he meets on the basketball court, and his ever-changing status as a Muslim in America at the turn of the new millennium. Lyrical and open-hearted, I Will Greet The Sun Again is an unforgettable portrait of a family being torn apart – and a boy emerging from its ashes.
Visit Amazon.co.uk
THE SCI-FI SEQUEL: Ahsoka, Disney+
Lucasfilm's Star Wars: Ahsoka will kick off on Disney+ on 23rd August. Set after the fall of the Empire, the series follows the former Jedi knight Ahsoka Tano as she investigates an emerging threat to a vulnerable galaxy. Much of the series is directed by Dave Filoni – who worked on early series of The Mandalorian – and it stars Rosario Dawson, Natasha Liu Bordizzo, Mary Elizabeth Winstead, Ray Stevenson, Ivanna Sakhno, Diana Lee Inosanto, David Tennant, Lars Mikkelsen and Eman Esfandi.
Visit DisneyPlus.com
All products on this page have been selected by our editorial team, however we may make commission on some products.
DISCLAIMER: We endeavour to always credit the correct original source of every image we use. If you think a credit may be incorrect, please contact us at [email protected].