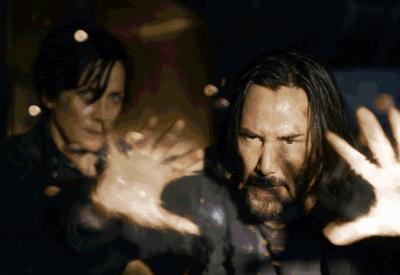 The SLMan Culture List: December

---
Whether you want a gripping read or a hot album to stick on at home, SLMan's monthly edit of the best new books, films and music is here to see you through to Christmas…

THE FILM TO STREAM The Hand of God
Oscar-winning director Paolo Sorrentino (The Great Beauty, The Young Pope) returns to his hometown to tell his most personal story – a tale of fate and family, sports and cinema, love and loss. The Hand of God is the story of a boy growing up in the tumultuous Naples of the 1980s, when life is full of unexpected joy – the arrival of football legend Diego Maradona – and equally unexpected tragedy. As fate plays its part, joy and tragedy intertwine, and the boy's future is set in motion.
Visit Netflix.com
THE NOVEL Harsh Times by Mario Vargas Llosa
In Harsh Times, Nobel prize winner Mario Vargas Llosa has written a drama on a world stage, in which some persecutors end up as victims of the very plot they helped construct. The novel is set in Guatemala, 1954. A CIA-supported military coup has toppled the government. Behind this violent act is a lie – that those in power encouraged the spread of Soviet communism in the Americas – passed off as a truth that forever changes the development of Latin America. Ironic, provocative and redemptive, Harsh Times is a story of international conspiracies and conflicting interests in the time of the Cold War, the echoes of which are still felt today.
Visit Waterstones.com
THE BIG RELEASE Don't Look Up
There's a galaxy's worth of stars in this highly anticipated film about two low-level astronomers who must go on a giant media tour to warn mankind of an approaching comet that will destroy the planet. Leonardo DiCaprio, Jennifer Lawrence, Meryl Streep, Timothée Chalamet, Jonah Hill, Chris Evans, Ariana Grande, Mark Rylance, Tyler Perry, Cate Blanchett, Matthew Perry and Ron Perlman are all here – oh, and it's written and directed by Adam McKay (Anchorman, The Big Short, Vice). Don't Look Up will be shown at select cinemas from 10th December and on Netflix from 24th December.
 
Visit Netflix.com
THE GRAPHIC NOVEL Leonard Cohen: On A Wire by Philippe Girard
Leonard Cohen: On A Wire opens in LA on the last night of his life in 2016. Alone in his final hours, the musician ponders his existence in a series of flashbacks that reveal the ups and downs of a storied career. Along the way he encounters a who's who of musical luminaries, including Lou Reed, Nico, Janis Joplin and Joni Mitchell. And then there's Phil Spector, the notorious impresario who held a gun to Cohen's head during a coke-fuelled, all-night recording session. Later, there's the story of 'Hallelujah' and the slow rise of one of his most famous songs from relative obscurity. Written with attention to detail and drawn with a palette of warm colours by Quebec-based cartoonist Philippe Girard, this is an engaging portrait of a cultural icon.
 
Visit Waterstones.com
THE BIG SCREEN RELEASE The Matrix Resurrections
From visionary filmmaker Lana Wachowski comes The Matrix Resurrections, the long-awaited fourth instalment in the franchise that redefined a genre. In cinemas on 22nd December, the film reunites original stars Keanu Reeves and Carrie-Anne Moss in the iconic roles of Neo and Trinity. The pair are joined by Yahya Abdul-Mateen II (Aquaman), Jessica Henwick (Star Wars: Episode VII – The Force Awakens), Jonathan Groff (Mindhunter), Neil Patrick Harris (Gone Girl), Priyanka Chopra Jonas (Quantico), Toby Onwumere (Empire), Christina Ricci (Sleepy Hollow) and Jada Pinkett Smith (Gotham). Here's hoping it's as good as its cast.
Visit Picturehouses.co.uk
THE MEMOIR Murakami T by Haruki Murakami & Philip Gabriel
Fans of international literary icon Haruki Murakami will know about his 10,000-strong vinyl record collection and his obsession with running, but few have heard about a more intimate and unique passion: t-shirt collecting. In Murakami T, the famously reclusive novelist shows us his shirts – including gems found in bookshops, charity shops and record stores – from those featuring whisky, animals, cars and superheroes, to souvenirs of marathons and a Beach Boys concert in Honolulu, to the shirt that inspired the beloved short story 'Tony Takitani'. Accompanied by short, frank essays that have been translated into English for the first time, these photographs reveal much about Murakami's multifaceted and eccentric persona.
Visit Waterstones.com
THE SERIES Gomorrah Series 5
This award-winning series set a new standard for gangster series when it debuted in 2014. In its final season, which lands on Now this month, the clash between the Levantes and Patrizia has left Naples as a pile of rubble, forcing Genny to give up his dream of normality. The police are hot on his heels, forcing him into a bunker alone without Azzurra and Pietrino. His only ally is now 'O Maestrale, the mysterious crime boss of Naples' eastern district, Ponticelli. War is imminent and the enemies are fierce, but Genny is about to make a sensational discovery. Ciro Di Marzio is alive, in Latvia. For Genny, that means nothing will ever be the same.
 
Visit NowTV.com
THE AUTOBIOGRAPHY All About Me! by Mel Brooks
At 95, Hollywood legend Mel Brooks continues to set standards for comedy across television, film and theatre. Now, for the first time, the Emmy, Grammy, Oscar and Tony winner shares his story. Whether serving in the United States Army in WWII, or grafting as a teenage comedian in the Catskills, Brooks was always mining his experiences for material, always looking for the perfect joke. He would go on to write, direct and star in The Producers, Blazing Saddles, Young Frankenstein, High Anxiety and Spaceballs, as well as produce ground-breaking films including The Elephant Man and The Fly. All About Me! offers fans insight into the inspiration behind the ideas for his outstanding collection of boundary-breaking works, and offers details about the many close friendships and collaborations Brooks had, including those with Sid Caesar, Carl Reiner, Gene Wilder, Alfred Hitchcock and – the love of his life – Anne Bancroft.
Visit Waterstones.com
THE PLAY The Shark Is Broken
Martha's Vineyard, 1974: shooting on Jaws has stalled. The film's lead actors – Robert Shaw, Roy Scheider and Richard Dreyfuss – are stuck on a boat, at the mercy of foul weather and a faulty mechanical co-star. Awash with alcohol and ambition, the men start to bare their teeth. The Shark Is Broken has made a huge impact since it opened at the Ambassadors Theatre at the end of October. Co-written by Robert Shaw's son, Ian, and Joseph Nixon, this brilliantly funny play reveals the hilarious and moving behind-the-scenes drama on Steven Spielberg's blockbuster film.
 
Visit TheSharkIsBroken.com
All products on this page have been selected by our editorial team, however we may make commission on some products.
DISCLAIMER: We endeavour to always credit the correct original source of every image we use. If you think a credit may be incorrect, please contact us at [email protected].