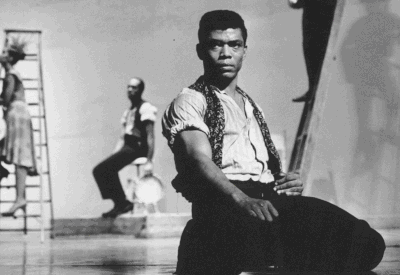 The SLMan Culture List: January

---
Whether you want a gripping read or a hot album to stick on at home, SLMan's monthly edit of the best new books, films and music is here to see you through January…
All products on this page have been selected by our editorial team, however we may make commission on some products.
THE STAR-STUDDED FILM: The Electrical Life of Louis Wain 
After his father's death, Louis Wain (Benedict Cumberbatch) is left alone to look after his five sisters and his mother. Three things set him on a more colourful path: he's offered a job as an illustrator by a prestigious magazine editor; he meets and falls in love with his sisters' new governess (Claire Foy); and the pair of them adopt a stray cat they name Peter, whose presence inspires him to take a new and extraordinary artistic turn. Written by Will Sharpe (Flowers, Landscapers) and featuring Nick Cave as HG Wells, we're expecting this to be wonderfully weird.
Visit Picturehouses.com
THE INDIE FILM: Amulet
Amulet explores the story of Tomaz (Alec Secareanu of God's Own Country), an ex-soldier from an unnamed foreign conflict, living in strained circumstances in London. Haunted by his past, he is offered a place to stay in a decaying, claustrophobic house, inhabited by an enigmatic young woman (Carla Juri, Blade Runner: 2049) and her dying mother. As he starts to fall for his new companion, Tomaz cannot ignore his suspicion that something insidious might also be living alongside them.
Visit Picturehouses.com
THE SPORTS DRAMA: Neymar: The Perfect Chaos
One of the most famous and highest-paid athletes in history, Neymar is a hero on the field and a controversial figure off it. This three-part docuseries gets up close and personal, tracking his rise to fame at Santos, his glory days at Barcelona and the rollercoaster rides with Brazil and Paris Saint-Germain – while lifting the veil on the Neymar marketing machine that's tightly controlled by his father. This star-studded series features interviews with Beckham, Messi and Mbappé among others, as they weigh in on Neymar's place in sports history.
Visit Netflix.com
THE CINEMA RELEASE: Licorice Pizza
Licorice Pizza is the latest film from Paul Thomas Anderson – the generational talent behind There Will Be Blood, The Master and Boogie Nights. This time he's telling the story of Alana Kane (Alana Haim of girl band Haim) and Gary Valentine (Cooper Hoffman – yep, the late Philip Seymour Hoffman's son in his film debut) as they grow up and fall in love in the San Fernando Valley, 1973. It also stars Bradley Cooper, Sean Penn and Maya Rudolph. We recommend hunting down a 35mm screening at a Picturehouse near you for a true 70s-style experience.
Visit Picturehouses.com
THE ALBUM: Bonobo – Fragments 
LA-based Brit Bonobo is one of the biggest names in dance music. His career as a musician, producer and DJ already encompasses three Grammy nominations and millions of tickets sold for the tour supporting his 2017 album Migration. His new album came together in a burst of creativity fuelled by both collaboration and an escape into the wild. With a host of guest stars, it should be a must-listen for dance fans.
Visit BonoboMusic.com
THE BOOK: The BBC: A People's History by David Hendy
In 1922, three men with little experience of 'broadcasting' founded the BBC. Arthur Burrows, Cecil Lewis and John Reith set out to accomplish something utterly bold: using what had been a weapon of war – Marconi's wireless – to remake culture for the good of humanity. In The BBC: A People's History, professor and historian David Hendy traces the Beeb from its beginnings through war, the creation of television, changing public taste, austerity and massive cultural change. Reflecting a century of British history, this is the story of a now-global institution that defines Britain and created modern broadcasting.
Visit Waterstones.com
THE EXHIBITION: The 1920s: Beyond the Roar
This exhibition opens at the National Archives in Kew on 21st January. With the 1921 Census of England and Wales as its keystone, it recreates the world of the 1920s through the archive's vast collection. The diverse stories and documents on show will draw on international peace treaties, textile samples, lonely hearts adverts and much more. Best of all, there's the chance to step into a recreation of a nightclub – Soho's infamous 43 Club – with all the grit, glamour and associated sights and sounds.
Visit NationalArchives.gov
THE SERIES: Ozark – Series 4
Netflix's Ozark follows the Byrde family's journey from apparently normal, suburban Chicago life to masterminds of a dangerous criminal enterprise in backwoods Missouri. Jason Bateman is Marty Byrde, who is on the move with his wife Wendy (Laura Linney) and two kids, after a money-laundering scheme goes wrong, forcing him to pay off a substantial debt to a Mexican drug lord just to keep his family safe. With the fate of the Byrdes hanging in the balance, the dire circumstances do at least force their fractured family to reconnect. Part one of series four drops on 21st January.
Visit Netflix.com
THE OSCAR CONTENDER: Belfast
Written and directed by Kenneth Branagh, Belfast is a poignant story of love, laughter and loss in one boy's childhood, amid the music and social tumult of late-1960s Northern Ireland. With an acclaimed ensemble cast (Caitriona Balfe, Judi Dench, Jamie Dornan, Ciaran Hinds and Jude Hill) this is a personal and joyful film about the power of memory. At its centre is Buddy, a young boy on the cusp of adolescence, whose life is filled with familial love, childhood hijinks and a blossoming romance. Yet, with his beloved hometown caught up in increasing turmoil, his family faces a momentous choice: hope the conflict will pass or leave everything they know behind for a new life.
Visit Picturehouses.com
THE DOCUMENTARY: Ailey 
Alvin Ailey was a visionary artist who found salvation through dance. Ailey captures a brilliant and enigmatic man who, confronted by a world that refused to embrace him, was determined to build one that would. Ailey traces the life of this ground-breaking artist, connecting his past to our present with an intimate glimpse into the studios of the Alvin Ailey American Dance Theater today.
Visit Picturehouses.com
THE COMEDY SERIES: Toast of Tinseltown
After a six-year absence, one of the finest comedy series of recent times is back – with a new LA backdrop. Toast of Tinseltown follows tortured actor Stephen Toast (played by show writer Matt Berry), as he leaves London behind for a new stab at fame. Featuring old friends and fresh A-list cameos, Toast gets a new agent, another strange landlord and his first part in a major Hollywood film – if he can get through some increasingly bizarre auditions.
Visit BBCiPlayer.com
DISCLAIMER: We endeavour to always credit the correct original source of every image we use. If you think a credit may be incorrect, please contact us at [email protected].