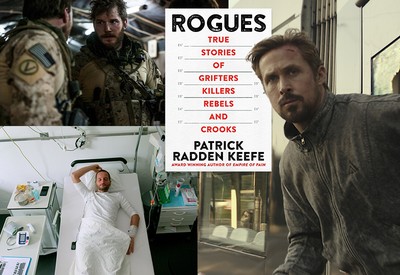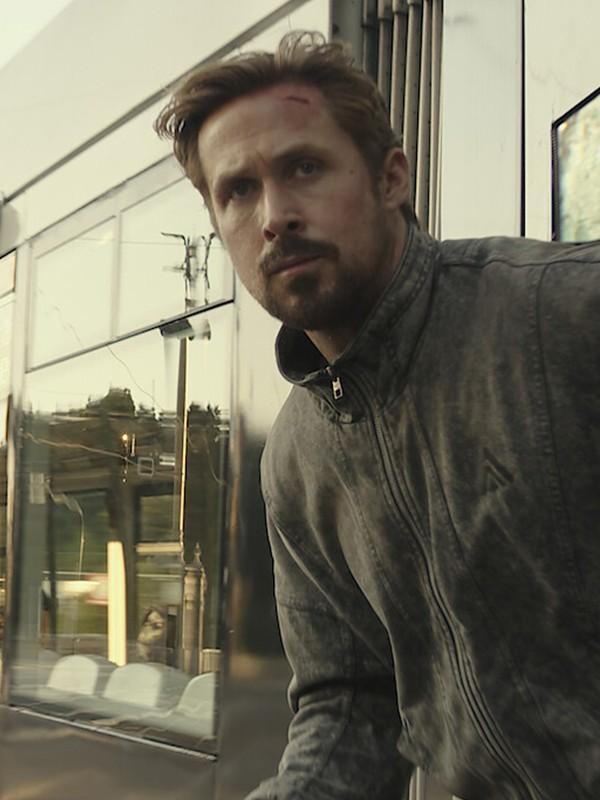 The SLMan Culture List: July

---
Whether you fancy a trip to the cinema or want a new doc to get stuck into, SLMan's monthly edit of the best new books, films and series is here to see you through July…

THE FILM TO CATCH IN THE CINEMA: Earwig
In a sombre European apartment in the middle of the last century, Albert (Slow Horses' Paul Hilton) cares for a 10-year-old girl. His main duty is to change her 'ice dentures' several times a day, tending to a metal appliance fitted to her face. A voice telephones regularly to ask about the girl's wellbeing. One day, the voice tells the man to prepare the girl to leave the apartment and travel to a new destination – and so a journey begins. Based on a novel by Brian Catling, this is a chilling, unforgettable film.
Out now
Visit Picturehouses.com
THE HIGHLY ANTICIPATED SERIES: Black Bird, Apple TV+
Fans of David Fincher's Mindhunter will love this. When high-school football hero and decorated policeman's son Jimmy Keene (Taron Egerton) is sentenced to ten years in a minimum-security prison, he is given the choice of a lifetime: enter a maximum-security prison for the criminally insane and befriend suspected serial killer Larry Hall (Paul Walter Hauser), or stay where he is and serve his full sentence with no possibility of parole. Keene quickly realises his only way out is to elicit a confession and find out where the bodies of several young girls are buried before Hall's appeal goes through. But is the suspected killer telling the truth? Or is it just another tale from a serial liar? This one's inspired by true events.
Out 8th July
Visit Apple.com
THE GRIPPING THRILLER: Under The Banner Of Heaven, Disney+
Starring Andrew Garfield and Daisy Edgar-Jones, Under the Banner of Heaven is inspired by Jon Krakauer's true crime bestseller. It follows the events that led to the 1984 murder of Brenda Wright Lafferty (Edgar-Jones) and her baby daughter in a suburb in the Salt Lake Valley, Utah. As Detective Jeb Pyre (Garfield) investigates what transpired within the Lafferty family, he uncovers buried truths about the origins of the Church of Jesus Christ of Latter-day Saints and the violent consequences of unyielding faith. What Pyre, a devout Mormon, unearths leads him to question his own faith. Directed by Oscar winner Dustin Lance Black, the seven episodes also feature Sam Worthington, Denise Gough, Wyatt Russell and Rory Culkin.
Out 27th July
Visit DisneyPlus.com
THE DEFINITIVE DOCUMENTARY: Explorer
Sir Ranulph Fiennes might be the world's greatest living explorer. Among his extraordinary achievements, he was the first to circumnavigate the world north to south, crossed the Antarctic on foot, broke countless world records and discovered a lost city in Arabia. He has travelled to the most dangerous places on Earth, lost half his fingers to frostbite, raised millions of pounds for charity and was nearly cast as James Bond. But who is the man who prefers to be known as just 'Ran'? With exclusive access to the man and his incredible film archive covering decades of expeditions, plus contributions from life-long friends and colleagues, Explorer tells the definitive story of an inspirational leader that goes beyond a simple retrospective.
Out 14th July
Visit Odeon.com
THE IMPORTANT BOOK: The Last Days of Roger Federer: And Other Endings By Geoff Dyer
In this stimulating investigation, author Geoff Dyer considers his own encounter with late middle age in the context of the last days and final achievements of writers, painters, athletes and musicians who've mattered to him throughout his life. As well as the titular Roger Federer, he looks at Bob Dylan's reinventions of old songs, Turner's paintings of abstracted light, John Coltrane's cosmic melodies, Jean Rhys's return from the dead (while still alive) and Beethoven's final quartets – and explores the intensifications and modifications of experience that come when an ending is within sight. Blending criticism, memoir and repartee into something entirely new, The Last Days of Roger Federer is a summation of Dyer's passions and the perfect introduction to his sly and joyful work.
Out now
Visit Waterstones.com
THE NEW FILM TO STREAM: The Gray Man, Netflix
Ryan Gosling is the Gray Man, aka CIA operative Court Gentry. Plucked from a federal penitentiary by his handler Donald Fitzroy (Billy Bob Thornton), Gentry was once a highly skilled, agency-sanctioned merchant of death. But now the tables have turned and Six is the target, hunted across the globe by Lloyd Hansen (Chris Evans), a sociopathic former colleague who will stop at nothing to take him out. At least Agent Dani Miranda (Ana de Armas) has Gentry's back… 
Out 22nd July
Visit Netflix.com
THE PAGE-TURNING BOOK: Rogues by Patrick Radden Keefe
Patrick Radden Keefe has garnered many prizes for his meticulously reported, hypnotically engaging work on the many ways people behave badly. Rogues brings together a dozen of his most celebrated articles from The New Yorker. Inside, Keefe explores the intricacies of forging $150,000 vintage wines, examines whether a whistleblower who dared to expose money laundering at a Swiss bank is a hero or a fabulist, spends time in Vietnam with Anthony Bourdain, chronicles the quest to bring down a cheerful international black-market arms merchant, and profiles a death penalty attorney who represents the "worst of the worst".
Out now
Visit Waterstones.com
THE TRUE STORY: The Survivor, Sky Cinema
Sent to Auschwitz during World War II, Harry Haft is a boxer who fights fellow concentration camp prisoners to survive. Haunted by memories and guilt, he attempts to use high-profile bouts against boxing legends like Rocky Marciano as a way to find his first love again. Stars Ben Foster, Peter Sarsgaard, Vicky Krieps and Danny DeVito​.
Out now
Visit Sky.com
THE ANIMATED MUST-SEE: Flee, Disney+
Best international film, best animated feature, best documentary – Flee earned a flock of nominations at this year's Oscars. Using an original combination of animation and archive footage, it tells the story of Amin, an Afghan refugee grappling with a painful secret he has kept hidden for 20 years, but that now threatens to derail the life he has built for himself in Denmark with his soon-to-be husband. Directed by Jonas Poher Rasmussen – a friend of Amin's – Flee is a special, unforgettable film that befits a brave man and his incredible story. 
Out 15th July
Visit DisneyPlus.com
THE THING TO WATCH RIGHT NOW: The Terminal List, Prime Video
In this new series, Lt Commander James Reece (Chris Pratt) returns home after his entire platoon of Navy Seals is ambushed, only to discover dark new forces working against him and endangering the ones he loves. Free from the military's command structure, Reece applies the lessons he's learned from nearly two decades of warfare to hunt down the people responsible.
Out now
Visit Amazon.co.uk
THE SCIENCE DOC: How To Change Your Mind, Netflix
Oscar-winning filmmaker Alex Gibney and New York Times bestselling author Michael Pollan present this documentary series in four parts, each focused on a different mind-altering substance: LSD, psilocybin, MDMA and mescaline. With Pollan as a guide, viewers will journey to the frontiers of the new psychedelic renaissance – and look back at almost-forgotten historical context – to explore the potential of these substances to heal and change minds as well as culture.
Out 12th July
Visit Netflix.com
THE TRUE-CRIME HEADSCRATCHER: D.B. Cooper: Where Are You?!, Netflix
This true-crime series looks at the 50-year quest to find the mysterious man who hijacked a Northwest Airlines passenger jet in November 1971 and escaped with $200,000 – never to be seen again. Five decades later, there are few clues and many suspects, and the identity of skyjacker D.B. Cooper remains one of the greatest mysteries of the 20th century. 
Out 13th July
Visit Netflix.com
All products on this page have been selected by our editorial team, however we may make commission on some products.
DISCLAIMER: We endeavour to always credit the correct original source of every image we use. If you think a credit may be incorrect, please contact us at [email protected].