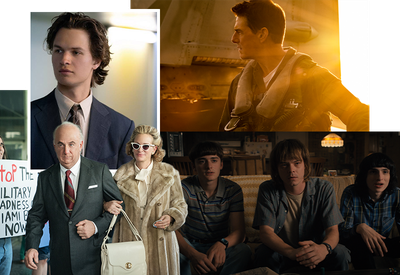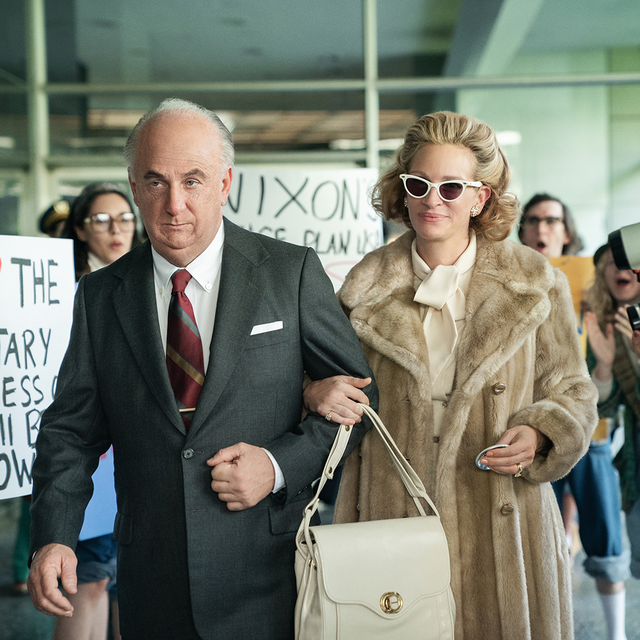 The SLMan Culture List: May

---
Whether you fancy a trip to the cinema or want to get stuck into something at home, SLMan's monthly edit of the best new books, films and series is here to see you through May…
Photography EROS HOAGLAND
All products on this page have been selected by our editorial team, however we may make commission on some products.
THE SERIES: Tokyo Vice
We can't wait to start watching this new series, and not just because Miami Vice's Michael Mann directed the pilot. Tokyo Vice is loosely inspired by American journalist Jake Adelstein's first-hand account of the Tokyo Metropolitan Police beat. Filmed on location in Japan's capital, the series captures Adelstein's (Ansel Elgort) daily descent into the neon-soaked underbelly of Tokyo in the late 90s, where nothing and no one is truly what or who they seem. In addition to Elgort (West Side Story, Baby Driver), Tokyo Vice also stars Ken Watanabe (The Last Samurai, Inception, Batman Begins), Rinko Kikuchi (Babel), Rachel Keller (Fargo) and Ella Rumpf (Succession).
Out 15th May.
Visit Starz.com
THE MINI-SERIES: Gaslit
Gaslit is a modern take on Watergate that focuses on the untold stories and forgotten characters of the scandal – from bumbling President Nixon and opportunistic subordinates to the deranged zealots aiding and abetting their crimes, and the tragic whistleblowers who would eventually bring the whole rotten enterprise crashing down. The story centres on Martha Mitchell, played by Julia Roberts, and also stars Sean Penn, Dan Stevens and Betty Gilpin.
Out now.
Visit Amazon.co.uk
THE PODCAST: The Northman The Official Podcast
The Northman is a gripping revenge thriller that explores just how far a Viking prince will go to seek justice for his murdered father. If you enjoyed the film when it landed in cinemas last month – how could you not? – this new podcast takes a deep dive into the critically acclaimed epic from visionary writer-director Robert Eggers (The Witch, The Lighthouse). Film critic Christina Newland speaks with Eggers about his vision for the film and meets some of the all-star cast and talent that have brought this story to screen, including Alexander Skarsgård, Anya Taylor-Joy and Björk as well as behind-the-scenes creatives like director of photography Jarin Blaschke and costume designer Linda Muir.
Out now.
Visit Podcasts.Apple.com
THE BLOCKBUSTER: Top Gun: Maverick
It's here! After more than 30 years of service as one of the navy's top aviators, Pete 'Maverick' Mitchell (Tom Cruise) is where he belongs: pushing the envelope as a courageous test pilot and dodging the advancement in rank that would ground him. When he finds himself training a detachment of graduates for a specialised mission the likes of which no living pilot has ever seen, Maverick encounters Lt Bradley Bradshaw (Miles Teller), the son of his late friend Goose. Facing an uncertain future while confronting the ghosts of his past, Maverick is drawn into a confrontation with his own deepest fears, culminating in a mission that demands the ultimate sacrifice from those who will be chosen to fly it.
Out 27th May.
Visit Odeon.com
THE MUSIC DOC: This Much I Know To Be True
Andrew Dominik's new feature documentary captures Nick Cave and Warren Ellis's creative relationship as they bring to life the songs from their last two studio albums, Ghosteen and Carnage.  Shot on location in London and Brighton, the film focuses on their first ever performances of these albums – we see the two, accompanied by singers and string quartet, as they nurture each song into existence. It also reaches into the deep friendship and personal relationship between Cave and Ellis, something glimpsed in the 2014 pseudo-documentary 20,000 Days on Earth. The film will undoubtedly prove to be another significant moment in the journeys of the duo as they move through a new, optimistic phase.
Out 11th May.
Visit Picturehouses.com
THE SCI-FI HIT: Stranger Things – Series 4
Series four of Netflix mega hit Stranger Things is set six months after the Battle of Starcourt, which brought terror and destruction to Hawkins. Struggling with the aftermath, the close-knit group of friends are separated for the first time – and navigating the complexities of high school hasn't made things any easier. In this most vulnerable time, a new and horrifying supernatural threat surfaces, presenting a gruesome mystery that, if solved, might finally put an end to the horrors of the Upside Down.
Out 27th May.
Visit Netflix.com
THE TRUE-CRIME DRAMA: The Staircase
In 2001, novelist Michael Peterson found his wife Kathleen dead at the bottom of a flight of stairs in their home. He says she'd taken a couple of Valium, been drinking champagne and wine, and must have slipped in the stairwell. North Carolina state police claim she suffered a brutal death at the hands of her husband. These opposing views formed the premise of unforgettable Storyville documentary The Staircase. Now HBO has got in on the action with this new eight-part drama starring Colin Firth as Michael and Toni Collette as Kathleen. We're intrigued…
Out now.
Visit NowTV.com
THE NETFLIX SERIES: Clark
Clark follows the man who inspired the term 'Stockholm syndrome' on his life journey as he fooled all of Sweden to fall in love with him, despite several counts of drug trafficking, attempted murder, assault, theft and dozens of bank robberies. Based on the truths and lies revealed in Clark Olofsson's autobiography, and directed by Jonas Åkerlund – the man who's filmed music videos for everyone from Metallica and The Rolling Stones to Madonna and The Prodigy (including 'Smack My Bitch Up') – the series provides a fictional take on one of the most controversial personalities in modern Swedish history.
Out 5th May.
Visit Netflix.com
THE BOOK: The Premonitions Bureau by Sam Knight
Premonitions are impossible, but they come true all the time. In 1966, John Barker – a dynamic psychiatrist working in an outdated British mental hospital – established the Premonitions Bureau to investigate this phenomenon. He would find a network of hundreds of correspondents, from bank clerks to ballet teachers. Among them were two unnervingly gifted 'percipients'. Together, the pair predicted plane crashes, assassinations and international incidents with uncanny accuracy. Then they informed Barker of their most disturbing premonition: that he was about to die. The Premonitions Bureau is an enthralling true story, of madness and wonder, science and the supernatural – and a journey to the most powerful and unsettling reaches of the human mind.
Out now.
Visit Waterstones.com
DISCLAIMER: We endeavour to always credit the correct original source of every image we use. If you think a credit may be incorrect, please contact us at [email protected].