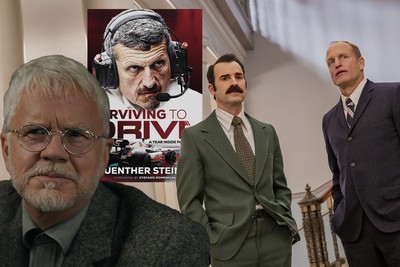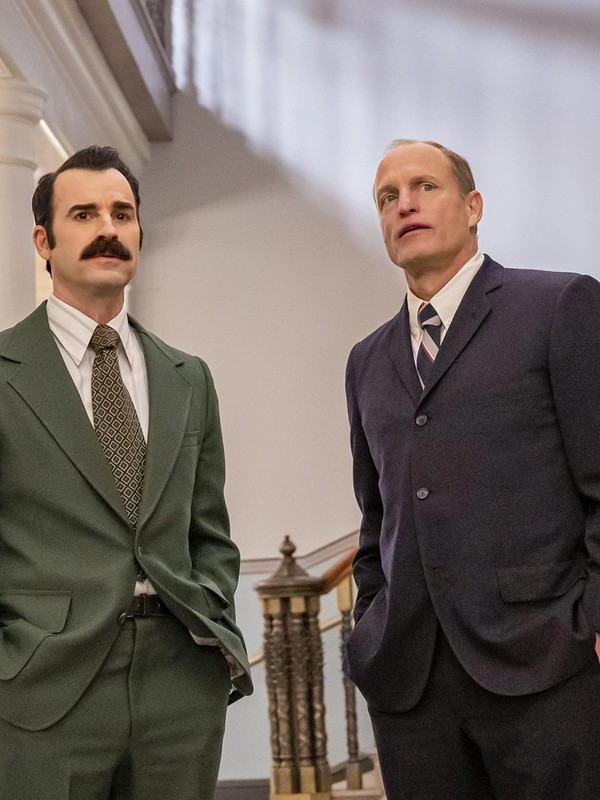 The SLMan Culture List – May

---
Fancy a trip to the cinema? Or want a new book to get stuck into? SLMan's monthly edit of the latest cultural releases is here to see you through May.

THE CRIME DOC: Juan Carlos: Downfall of The King
Juan Carlos: Downfall of The King charts the rise and fall of Spain's Juan Carlos I in a four-part series coming to Sky Documentaries and Now on 21st May. For many years, he was celebrated around the world for reforming Spain with his modern, progressive, values. He led his country from the Franco dictatorship to democracy, becoming the most popular Spanish ruler in history. So, what happened that forced him to abdicate in 2014 and eventually flee into exile in 2020? This new documentary shows how a fateful hunting trip to Botswana revealed a secret love affair and set off a series of events that shook the Spanish monarchy to its core.
Visit NowTV.com
THE AUTOBIOGRAPHY: Surviving to Drive: A Jaw-Dropping Account of a Year Inside Formula 1 by Guenther Steiner
Guenther Steiner is one of motor racing's biggest and most celebrated characters, known to millions for his show-stealing appearances on Netflix's hugely popular Drive to Survive. In Surviving to Drive, the Haas team principal takes readers inside his Formula 1 team for the entirety of the 2022 season, giving an unobstructed view of what really takes place behind the scenes. Through this unique lens, Guenther takes us on the rollercoaster of life at the heart of high-stakes motor racing. Full of twists and turns, from hiring and firing drivers, balancing books, pre-season preparations, the design, launch and testing of a car – and, of course, the race calendar itself – this is the first time that an F1 team has allowed an acting team principal to tell the full story of a whole season.
Visit Amazon.co.uk
THE TRUE STORY: Sam – A Saxon
This Disney+ miniseries is based on the real-life rise and fall of Sam Meffire in East Germany. It tracks Sam's desperate search for a place he can call home, as he fights for recognition and justice. Along the way, he goes from being the first Black cop in the GDR to a celebrity, and finally a criminal in the wild years following German reunification.
Visit DisneyPlus.com
THE POWERFUL BIOPIC: Still: A Michael J. Fox Movie
This moving film, which incorporates documentary, archival and scripted elements, recounts Michael J. Fox's extraordinary story in his own words. It's the improbable tale of an undersized kid from a Canadian army base who rose to the highest heights of stardom in 1980s Hollywood. Full of nostalgic thrills and cinematic gloss, the film unveils his never-before-seen private journey, including the years that followed his diagnosis, at 29, with Parkinson's disease. Intimate and honest, and produced with unprecedented access to Fox and his family, the film chronicles Fox's personal and professional triumphs and travails, exploring what happens when an incurable optimist confronts an incurable disease.
Visit TV.Apple.com
This gripping Apple Original drama is based on Hugh Howey's bestselling trilogy of dystopian novels. It features an ensemble cast led by Rebecca Ferguson (Dune, Mission: Impossible) and tells the story of the last 10,000 people on Earth, their mile-deep home protecting them from the toxic and deadly world outside. However, no one knows when or why the silo was built and any who try to find out face fatal consequences. Ferguson stars as Juliette, an engineer, who seeks answers about a loved one's murder and tumbles into a mystery that goes far deeper than she could have ever imagined, leading her to discover that if the lies don't kill you, the truth will. Also stars Harriet Walter (Succession), Chinaza Uche (Dickinson), Avi Nash (The Walking Dead), David Oyelowo (Selma), Rashida Jones (Parks and Recreation) and Tim Robbins (Mystic River).
Visit TV.Apple.com
THE AUTOBIOGRAPHY: Unbreakable by Ronnie O'Sullivan
Enjoyed the snooker recently? In a career spanning three decades, Ronnie O'Sullivan's journey to becoming the greatest player of all time has been filled with extremes. A teenage prodigy, Ronnie turned professional with the highest of expectations. This pressure, together with a challenging personal life, catapulted him into excess and addiction. While Ronnie appeared at the height of the game to spectators, these were the moments when he felt at his lowest. In 2000, he started rehab and began the journey to get his life back, addressing his demons and working on a more resilient mindset. More than 20 years on, Ronnie is still obsessed with delivering his peak performance and never happier than when in a snooker hall, but success has taken on a new meaning for the record-equalling world champion. Framed around the many lessons Ronnie has learned from his extraordinary career, Unbreakable takes you beyond the success to share the reality – and brutality – of making it to the very top, whatever your field.
Visit Amazon.co.uk
THE MUSIC MUST-SEE: Little Richard: I Am Everything
Little Richard: I Am Everything tells the story of the queer Black origins of rock 'n' roll, exploding the whitewashed canon of American pop music to reveal the innovator – the originator – Richard Penniman. Through a wealth of archive and live performance, it brings us into Richard's complicated inner world, unspooling the icon's life story with all its switchbacks and contradictions. In interviews with family, musicians and cutting-edge Black and queer scholars, the film reveals how Richard created an art form for ultimate self-expression, yet what he gave to the world he was never able to give to himself. 
Visit Picturehouses.com
THE THRILLER: To Catch A Killer
Talented but troubled rookie detective Eleanor (Shailene Woodley) is wrestling with the demons of her past when she is called to the scene of a brutal mass shooting – the work of a new and terrifying murderer (Ben Mendelsohn). The police and FBI launch a nationwide manhunt but are thwarted at every turn by the killer's enigmatic and unprecedented behaviour. Eleanor must stop at nothing to bring this elusive murderer to justice.
Visit NowTV.com
THE BIG-NAME NOVEL: The Making of Another Major Motion Picture Masterpiece by Tom Hanks
From the mighty Tom Hanks, this is a wildly ambitious story of the making of a colossal, star-studded, multimillion-dollar superhero action film – and the humble comic book that inspired it. Across 80 years of a changing America that culminate in the opening of the film, we meet a colourful cast of characters including a troubled soldier returning from war, a young boy with an artistic gift, an inspired and eccentric director, a pompous film star on the rise, a tireless production assistant and countless film crew members that together create Hollywood magic. Funny, touching and thought-provoking, The Making of Another Major Motion Picture Masterpiece is an insider's take on the momentous effort it takes to make a film.
Visit Amazon.co.uk
THE LONG-AWAITED THRILLER: The White House Plumbers
The White House Plumbers shows how Richard Nixon's own political saboteurs and Watergate masterminds – E. Howard Hunt (Woody Harrelson) and G. Gordon Liddy (Justin Theroux) – accidentally toppled the presidency they were zealously trying to protect. Domhnall Gleeson (Run) portrays the brilliant and ambitious White House counsel, John Dean. Lena Headey (Game of Thrones) is Hunt's wife, Dorothy, a CIA asset who tries to hold her family together.
Visit NowTV.com
THE REVENGE FLICK: Master Gardener
Oscar-nominated filmmaker Paul Schrader teams up with award-winning actor Joel Edgerton and three-time Oscar nominee Sigourney Weaver, rising star Quintessa Swindell and Esai Morales for this story of redemption and revenge. Narvel Roth (Edgerton) is the meticulous horticulturist of Gracewood Gardens. Devoted to the grounds of this beautiful historic estate, he panders to his employer, the wealthy dowager Mrs Norma Haverhill (Weaver). When Mrs Haverhill demands that he take on her wayward and troubled great-niece Maya (Swindell) as a new apprentice, chaos enters Narvel's spartan existence, unlocking dark secrets from a buried violent past that threatens them all.
Visit Picturehouses.com
THE THRILLING MEMOIR: The Buyer by Liam Thomas
Liam Thomas was an officer in the Met for over a decade, many of those years spent deep at the centre of Britain's most dangerous criminal enterprises in the murky world of undercover surveillance. Before him, his father was also a police officer, a pillar of their small community. Fighting crooks was Liam's life, but his undercover work taught him that justice is far from black and white – and a family secret revealed there was corruption closer to home than he had ever expected. The revelations pushed him to the edge of his sanity – and then he discovered that his bosses were investigating him. His gripping memoir tells the real story of the police's line of duty.
Visit Amazon.co.uk
DISCLAIMER: We endeavour to always credit the correct original source of every image we use. If you think a credit may be incorrect, please contact us at [email protected].