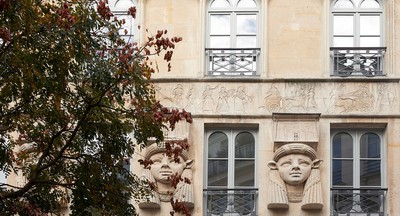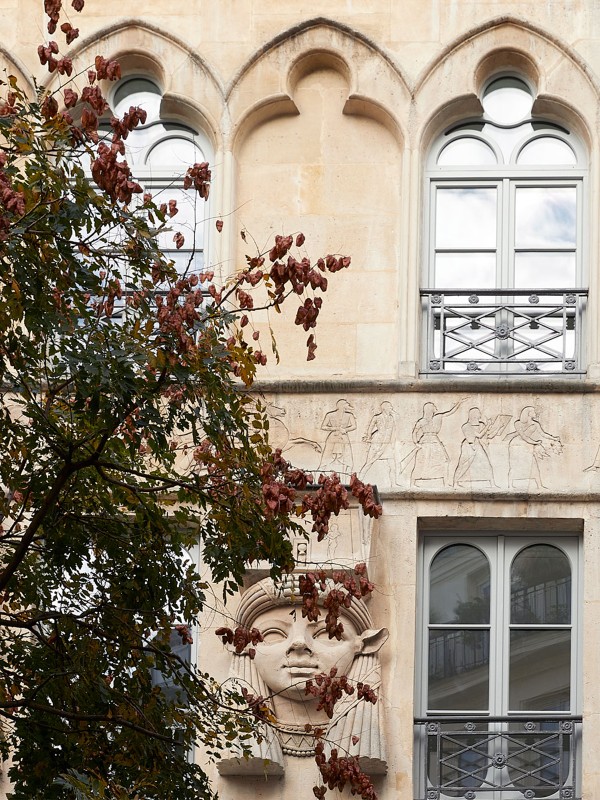 Frenchie Founder Greg Marchand's Paris Hit List

---
Greg Marchand is the man behind Frenchie – the Michelin-starred Paris micro-restaurant that now has a sister establishment in Covent Garden. A Eurostar regular, he's a man who knows about great food and hospitality. That's why we asked him for the hotels, restaurants, bars and shops to bookmark for your next trip to the French capital…

This is a great new hotel on a very cute Parisian street, just minutes from the Rue du Nil. The exterior is grand and Egyptian themed. The rooms are lovely, spacious and light – plus all the staff are welcoming and the owner is super nice. You may even catch a glimpse of me from one of the terraces, as I live right across the street.
Visit HotelDuSentier.com
Just five minutes away from the Hôtel du Sentier is The Hoxton, which I think is a remarkable little hotel. I love the stylish design details of all the rooms and its location makes it easy to get around and see Paris – it's really close to the Louvre, Jardin des Tuileries and Le Marais. The chic Jacques' bar downstairs makes for a perfect spot to enjoy a cocktail before you head out into the city.
Visit TheHoxton.com
In the vibrant Pigalle neighbourhood, this is perfect for those seeking a taste of bohemian Parisian culture. It's a great spot to explore nearby landmarks such as the Moulin Rouge and Montmartre, if you can tear yourself away from Pigalle's lively atmosphere of local cafes, bars. The rooms blend retro pieces with a modern finish, with each one being slightly different, plus the staff are great.
Visit LePigalle.paris
This is a 100-year-old vintage French bistrot serving classic dishes with a twist. With plenty of natural wines on the menu, Éduoard Vermynck and his team provide fantastic hospitality from the moment you walk into the intimate, but very friendly, dining room. I'd highly recommend going for the cordon bleu if it's on the menu.
Visit BistrotDesTournelles.com
Opened by Tamir Nahmias, along with some Frenchie alumni, Broche serves the absolute best shawarma cooked over wood fire. The mix of chicken, veal, and lamb on a soft pitta bread with fermented mango is simply amazing. Just beware it's only open from noon to 3pm.
Visit Broche-Paris.com
Founded by Israeli chef Shoshana Attia, the deli offers a menu inspired by Middle Eastern cuisine, featuring dishes like shakshuka, sabich, and Israeli salad. The freshness and quality of the ingredients shine through in their Israeli salads especially. Shosh is a gem in the heart of Paris, I'd wholeheartedly recommend giving it a visit.
Follow at @shosh.paris
Originally an Asian cooking workshop since 2009, this hidden gem in the Montorgueil-Sentier district has evolved into one of my favourite Taiwanese restaurants. The food is always prepared in front of you and it really is one of the most authentic Taiwanese restaurants around.
Visit Foodi-Jia-Ba-Buay.fr
This is a great Italian restaurant owned by Simone Tondo, who is from Sardinia and part of the Parisian 'bistronomie' movement. The food, like the staff, has amazing personality and Simone just nails great simple Italian food. Do not miss his veal Milanese. I'd recommend booking in advance as it's very popular.
Visit RacinesParis.com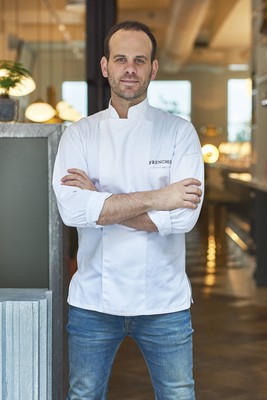 In the Hôtel National des Arts et Métiers, this little gem serves fabulous drinks based on plant infusions and other interesting concoctions. My favourite cocktail is called Sud Sud Sud, made with cognac, pear and bergamot marmalade, lime cordial and mandarin velvet. When the weather is nice, you can sit on their tiny rooftop, which overlooks the city. Head there early: seats are limited, and the bar is popular with locals, especially during the warmer months.
Visit HotelNational.Paris
L'Arbre à Café is a hole-in-the-wall spot that brews some of the best coffee in town. It's been a favourite of mine for more than 10 years. They source their beans mainly from producers in Ethiopia, Brazil and Panama, and the founder, Hippolyte Courty, has even started growing his own beans in Peru – you can buy them at the shop. I enjoy sitting on the bench outside with a strong coffee, observing the microcosm of the Rue du Nil.
Visit LArbreACafe.com
Rue du Nil is home to some of the best gourmet shops in the city, starting with Plaq, a bean-to-bar chocolate factory. You can smell the cocoa as you walk past the storefront – it's impossible to resist going inside. Everything they sell is outstanding, though the filled chocolates are my favourite, especially the Piedmont hazelnut praline and Sicilian pistachio. Chocolate purists will certainly enjoy a bar of pure Venezuelan, 76% Chuao. In winter, you must try the thick, rich hot chocolate too.
Visit PlaqChocolat.com
Terroirs d'Avenir owns a vegetable shop, butchers, fishmongers, cheese shop and bakery all on the same street. They source the best ingredients from all over France, Italy and Greece, choosing small-scale growers, fishers and farms, from line-caught fish to pasture-raised poultry, and independent cheesemakers. Their breads are made with 'population' flours, which are particularly tasty and nutritious, as well as being lower in gluten. It's where we buy most of the ingredients for our restaurants, though it's well loved by home cooks too.
Visit Terroirs-Avenir.fr
DISCLAIMER: We endeavour to always credit the correct original source of every image we use. If you think a credit may be incorrect, please contact us at [email protected].