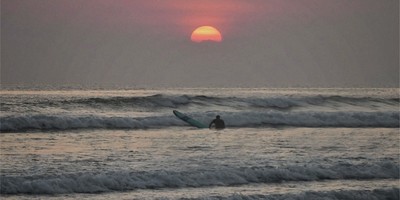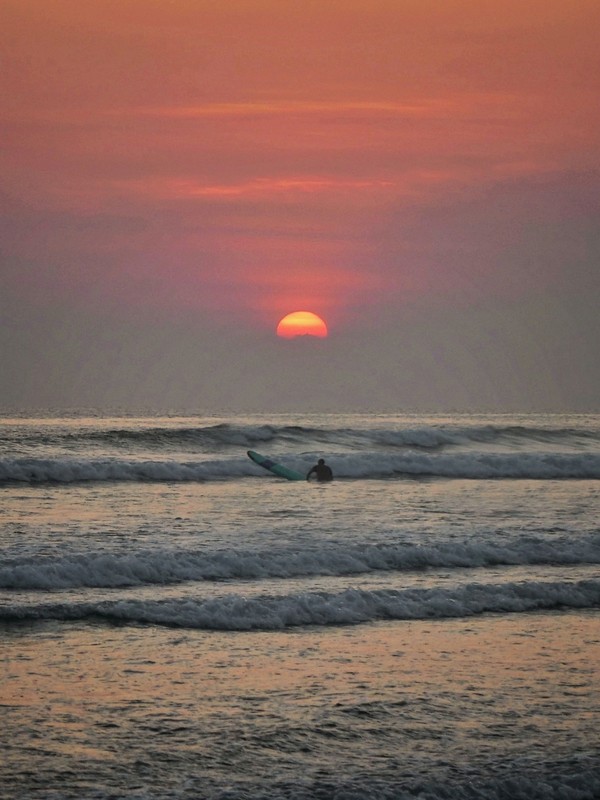 An Insider's Guide To Bali

---
Rahel Stephanie is the chef who runs Spoons, one of the most popular supper clubs in London. She's also lucky enough to call Indonesia home, so who better to share their favourite places on the beautiful island of Bali? From hotels and homestays to new restaurants not to be missed, these are the spots to bookmark for your next trip…

Photography
ALEA FILM/ UNSPLASH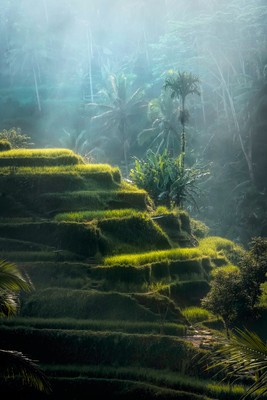 Denpasar
Denpasar is the capital of Bali. A lot of people skip the city, but it offers an enriching experience. Among the vibrant energy of the island's locals, you'll discover bustling markets, charming independent coffee shops and time-honoured restaurants brimming with local flavours. It's where I've found some of the best dishes on the island; a pleasant surprise tucked away from the usual Bali scenes.
Gianyar
One of my most cherished culinary adventures in Bali involved an exciting itinerary curated by my dear friend Prinka, as we set out on her motorbike to explore the Gianyar region. Our journey started on the outskirts of Sukawati, early in the morning with a hearty plate of chicken rice paired with a unique glass of Tuak (undistilled palm sap). Roaming through the picturesque villages, we discovered lots of local eateries and chatted to the friendly residents. It's a great place if you really want to immerse yourself in the island's culture.
Tabanan
A 20- to 30-minute bike ride from bustling Canggu will get you to Tabanan. Renowned for its breath-taking rice paddies and natural scenery, the region stretches along the western coastline, offering an escape with unassuming eateries and cosy coffee shops. A must-visit during any trip.
Tandjung Sari
This quaint beachfront hotel is steeped in history. Over the years, it has welcomed a string of iconic guests including David Bowie, Eurythmics and Yoko Ono. The hotel is all about understated luxury, with Balinese antiques and timeless hospitality. Even if you don't stay, book a beachfront dinner to enjoy a menu of Indonesian classics on the soft white sand, serenaded by the rhythmic crash of waves – total bliss. 
Visit TandjungSariHotel.com
Batukaru Coffee Plantation
Perched halfway up the majestic Mount Batukaru, this retreat has panoramic views of the Unesco-protected Jatiluwih rice fields. A testament to local craftsmanship, the establishment is a labour of love, meticulously constructed with natural elements like bamboo and wood. It has impressive sustainability credentials, too. The hotel itself is set on a sprawling ten-hectare coffee plantation which sits at an elevation of 1000m above sea level. It really is a sanctuary away from the bustling streets. 
Visit BatukaruCoffeeEstate.com
The Sayan House
A refined villa tucked away on the outskirts of vibrant Ubud, this sanctuary offers sweeping views of the Ayung river. The perfect blend of sophistication and comfort, Sayan House has a chic and cosy feel, with excellent service. Make sure to book a table at its Japanese and Latin restaurant for a delicious meal with beautiful vistas. 
Visit TheSayanHouse.com
Komaneka at Keramas Beach
This high-end boutique resort stretches toward the shores of a stunning black-sand beach. Komaneka has beautiful views of the Indian Ocean, as well as vast rice fields, the neighbouring Nusa Penida island and the Mount Agung volcano. A unique resort that's perfect for a secluded escape by the sea. 
Visit Komaneka.com
Fed by Made
This reservation-only restaurant is run by friends who used to host pop-ups in Melbourne before they moved back to Bali to open their first bricks-and-mortar spot. Fed serves six-course set menus, which change biweekly and take inspiration from restaurants all over the world, including Planque and Mangal 2 in London. Their approach is a take on that kind of modern cooking with Indonesian-specific ingredients – expect dishes like lemongrass sausages, pork chops with green sambal and raw fish with kecombrang torch ginger, plates like snake fruit crumble for pudding. The team also has an excellent natural wine list with some locally produced low-intervention wines. Plus, it's great value for money: the six-course menu costs 380,000 rupiah, which is less than £20. It's one of the best eating experiences I've had on the island.
Visit FedbyMade.com
Dapur Bali Mula
Head to the island's northern coast, where Chef Jero, a local priest, leads a one-of-a-kind kitchen, offering special menus on a pay-by-donation basis. Each dish takes shape over a wood-fired clay stove, a testament to Chef Jero's skill and dedication. Embracing traditional methods and local ingredients, his creations capture the essence of the region with dishes infused with palm wine, coconut and mango. You can even stay on site to take in uninterrupted views of the coastline and watch dolphins over the morning sunrise.
Follow @DapurBaliMula
Bhineka Djaja (Kopi Bali)
Step into history at Bhineka Djaja, Bali's iconic coffeeshop, established in 1935 during Dutch colonisation. Specialising in authentic Balinese coffee (known for its floral acidity), enjoy your cup alongside a unique mix of patrons, from newspaper-reading elders to motorbike groups and students.
Follow @Bhineka_Djaja
Nasi Ikan Bakar Manna
Warungs are humble street-side restaurants and cafés that you'll find all over Indonesia. This family-run one is in Kuta, to the far south of the island, and specialises in grilled fish with corn rice, which comes with its own-recipe sambal manna – a take on a spicy Indonesian relish that's been passed down for generations. Nasi Ikan is run by a couple and their daughter, Kyla, who is also an artist and an illustrator. She designed the menus and curated the interiors, which is all flashy colours and graphic table mats. You'll also often find her working the tables. As Kyla puts it, the warung is a place filled with love and tradition. It's very rare in Bali to find a place that's so unpretentiously stunning – in a contemporary sense – while maintaining warmth and a genuine family atmosphere that makes it feel like you're walking into someone's dining room.
Follow @NasiikanBakarManna
Lawar Marlin Bu Devi
Lawar Marlin Bu Devi is a modest establishment that specialises in the Balinese kingfish ceviche. It's an unbelievable dish in which tender kingfish is transformed into ceviche and served with a fragrant rice platter and spiced aromatic salads. Flavours you won't find elsewhere.
Kawi
In the heart of Ubud is Kawi, a charming cocktail bar with a laid-back and intimate atmosphere. The focus here is clear – your drink takes centre stage. The menu is full of unique flavours, all inspired by local ingredients only found in this region. 
Follow @KawiUbud
Peels Records + Bar
Step into the vibrant world of Peels Records + Bar, with its striking shades of orange and accents of electric blue velvet. This 60s-inspired bar is the perfect spot for vinyl enthusiasts thanks to its extensive collection. While you sip on carefully crafted cocktails, order a selection of bites that spotlight local flavours and ingredients. All the while, you'll be impressed by a great sound system that showcases a curated line-up of DJs and selectors.
Visit PeelsRecords.com
Daisy's
Located in Canggu, this friendly neighbourhood bar emits moody purple lights from the inside. The team serves carefully crafted cocktails – its spicy margarita packs a punch – alongside a small but mighty selection of locally produced, low intervention wines.
Follow @Daisys_Bar
Mosto
At Indonesia's first natural wine bar, Mosto serves an extensive selection of bottles alongside an ever-evolving menu of modern European small plates made with local ingredients and flavours. A stylish and warm atmosphere for a date, dinner with friends or just a solo drink at the bar.
Visit MostoBali.com
Cahyati Press
Cahyati Press is a little literary oasis manifested from the collaboration of two friends – Avi and Kat. The store features the most stunning and carefully curated selection of publications (books and zines alike) by both local and international authors. You'll find an array of genres – from cookery and political literature to music and poetry, set against a backdrop of lush pastel hues of lilac and mint. A must-visit for fans of literature and print.
Visit Cahyati.Press
Pithecanthropus
Dive into the vibrant world of Indonesian textiles and antiques at this special archival space. Visitors will discover traditional craftsmanship in its selection of textiles, accessories and trinkets. When hunger strikes, treat yourself to the Peranakan menu at its in-house restaurant. It's a cool fusion of heritage, artistry, as well as mouthwatering dishes.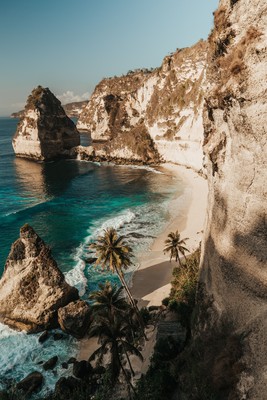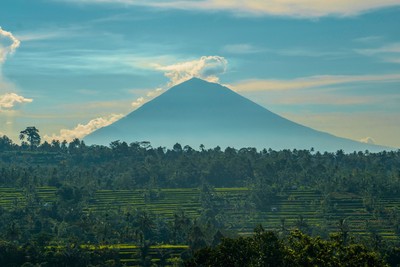 Hidden Temple
Situated just a 30-minute drive from Ubud, the Hidden Temple was built by Daniel Suwenda's grandfather over two decades ago as a haven for priests and priestesses. In recent years, this sanctuary has evolved into a vibrant hub for community music and arts. Guests can dance the night away amidst lush forestry and take in the magical atmosphere. While exploring the area, you'll have access to a serene river for bathing, alongside sacred water pools fed by fresh spring water.
Jari Menari
Located in Seminyak, this establishment is renowned for some of Bali's best massages. Lots of my local friends rave about this place, so be sure to book a treatment for a relaxing afternoon.
Udara
Set in Canggu, this integrated healing yoga resort is a serene oasis enveloped by the Indian Ocean, lush rice fields and ancient temples. With four yoga shalas and a spa with a water healing pool, it really is a haven for rejuvenation and tranquillity.
For more info and recommendations, follow @Linda_From_Accounting and @EatWithSp00ns.
DISCLAIMER: We endeavour to always credit the correct original source of every image we use. If you think a credit may be incorrect, please contact us at [email protected].