Where To Avoid Overtourism

---
Amsterdam's crowded canals, protests ripping through Barcelona's core, cruise ships marring Dubrovnik's beauty – some of our best-loved travel spots are creaking under the weight of their popularity. As overtourism rages on, it's a good moment to celebrate some lesser-travelled destinations, places where congested streets and soaring prices aren't the norm. From Kanazawa in Japan to Dinant in Belgium, SL contributor Olivia Rawes highlights six alternatives for crowd-free travel.

1. Swap Kyoto for Kanazawa, Japan's "little Kyoto" 
Kyoto has long been the favourite second stop on a Japan itinerary, a tradition-steeped antidote to Tokyo's futuristic thrill. And with Japan already playing host to the Rugby World Cup and then the 2020 Olympics, Kyoto's set to get even busier. But there's an alluring alternative – Kanazawa has been dubbed "Little Kyoto" for good reason. It's a city bursting with traditional charm: atmospheric alleyways lace its geisha district, the sculpted Kenroku-en garden is considered one of the most beautiful gardens in Japan, while the Omicho Market – a haven for seafood lovers – dates back to the Edo era. And since 2015's arrival of high-speed train links to Tokyo, a wave of optimism has fuelled Kanazawa's cutting-edge art scene and fast-growing cohort of restaurants. This is a city nudging its way onto the tourist trail – visit now.
Where to eat: Plat Home; 1-3-4 Hikosomachi
Where to stay: Kaname Inn Tatemachi; 41 Tatemachi
2. Swap Barcelona for up-and-coming culture-hub Málaga 
While Barcelona – Spain's renowned culture capital – has become a victim of its success, Málaga has been quietly polishing off its cultural plaudits. Swap Barcelona's thriving port for Málaga's gleaming waterfront. Trade Gaudí for Málaga-born Picasso. Pick Málaga's dazzling Pompidou Centre for your contemporary art fix. This is a city heaving with artistic life, from its numerous galleries to the street-art splashed Soho district. And there's more to Málaga besides art: explore its Moorish fortress, sample sweet local wine or enjoy a seafood lunch with views of the Mediterranean. 
Where to eat: Maricuchi; Paseo Marítimo El Pedregal 14
Where to stay: Hotel Boutique Teatro Romano; Calle Zegrí 2
3. Swap Bruges for stunningly located Dinant
The crowds may have dampened Bruges's magic, so fall under the spell of Dinant instead. This town promises a fairy-tale setting: threaded between craggy cliffs and the River Meuse, whose glassy waters playfully reflect Dinant's parade of colour-splashed buildings. This is perfect weekend break material: admire the onion-dome topped Notre Dame church; explore the cliffside citadel that looms above the town; cosy-up in a charming café; or cycle through the gorgeous surrounding countryside. 
Where to eat: Le Confessionnal; Rue Rémy Himmer 4
Where to stay: La Merveilleuse; 23 Charreau Des Capucins

4. Swap the Golden Circle for Iceland's lesser-visited West
West Iceland a land of glowering volcanoes, roaring waterfalls and sparkling glaciers seems almost mythical. While iPhone-wielding crowds clog the perennially popular Golden Circle, the sense of adventure that lured so many to Iceland is still intact in its lesser-visited West. And its surprisingly accessible too: EasyJet and Icelandair are amongst the low-cost carriers that regularly plug the three-hour flight from London to Reykjavík, from where just a few hours' drive west transports you to a seemingly different world. Now all you have to do is choose your adventure: summit the frozen roof of the mighty Snæfellsjökull, stroll along black-sand beaches, unwind in a geothermal pool or seek out Kirkjufell, the conical mountain made famous by Game of Thrones.
Where to eat: Sjávarpakkhúsið; Hafnargata 2, 340 Stykkishólmur
Where to stay: Hotel Húsafell; Húsafell 311, Borgarbyggð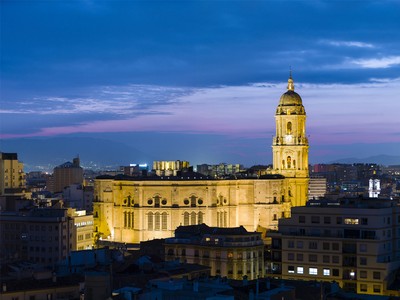 © Malaga City Tourist Board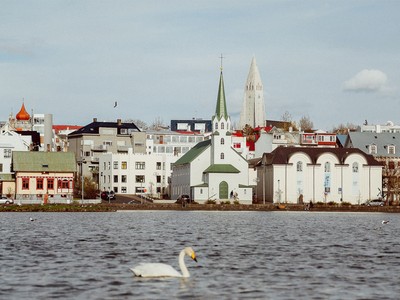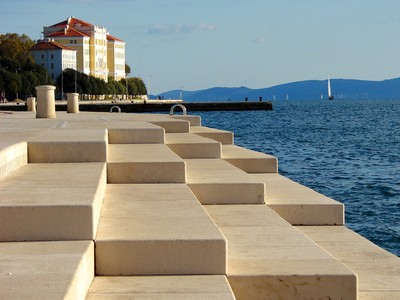 5. Swap Dubrovnik for seaside strolls in Zadar
Trade Dubrovnik's cruise ship chaos and soaring prices for a lesser-known seaside city. Wonderfully crowd free by Croatian standards, Zadar effortlessly blends age-old charms with contemporary cool. Wander through the city's medieval walled centre, a latticework of Roman streets pinpricked with Venetian-era bell towers; linger over a seafood lunch; stroll at sunset along the waterfront, while the tide plays the lulling chords of the city's unique Sea Organ. Nearby there's plenty to discover too, from deserted Adriatic beaches to the waterfall-laced Plitvice Lakes National Park.
Where to eat: Pet Bunara; Stratico 1
Where to stay: Almayer Art & Heritage Hotel; Brace Bersa 2,

6. Swap Amsterdam for cafés and cycling in Groningen
Canal-side townhouses, a thriving cultural scene and cycle-crazed locals – a quick description of Groningen could easily be mistaken for Amsterdam. While the Netherland's poster child swarms with visitors, Groningen provides an ideal alternative. Spurred by its local university, Groningen is home to a buzzing café culture, affordable dining scene and vibrant cultural calendar. Get your art fix at the Groninger Museum, admire the panoramic views atop the Martinikerk, and of course, hop on a bike – pioneering Groningen's old town has been traffic-free since the 1970s. 
Where to eat: Restaurant Violà; W.A. Scholtenstraat 39
Where to stay:  Hotel Miss Blanche; Hoge der A 4
DISCLAIMER: We endeavour to always credit the correct original source of every image we use. If you think a credit may be incorrect, please contact us at [email protected].