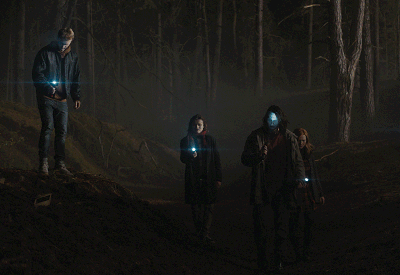 9 Netflix Shows You May Have Missed

---
Think you completed Netflix over the last year and a half? Think again. From a gripping western with a standout British star to off-the-wall comedies, here are the best shows you might have missed…
Photography NETFLIX
Gentefied
Comedy-drama Gentefied follows the story of three Mexican-American cousins as they chase the American Dream. Throw in some complications surrounding their local neighbourhood, a struggling family owned taco shop and an immigrant grandfather, and the result is a warming personal story that amplifies the discussion around gentrification. Series one is out now, with a second series on the way. 
Dark Tourist
Journalist David Farrier heads off the beaten track to explore the phenomenon of dark tourism. Across eight instalments, Farrier stops at places ranging from a hotel run by robots to a nuclear evacuation site. Make sure to check out the 'Back In The USA' episode, where David travels to LA to participate in a Manson Family themed tour, before heading to Kentucky to visit a full-scale replica of Noah's Ark.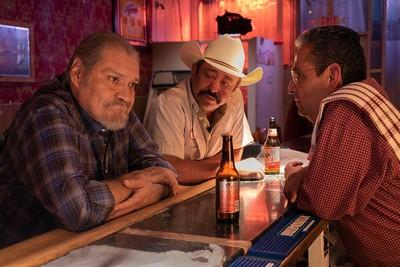 KEVIN STRADA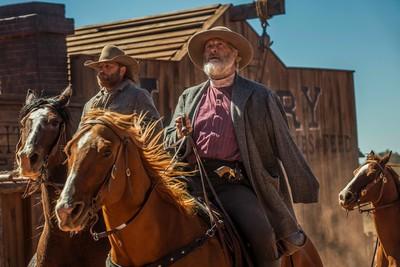 JAMES MINCHIN
Godless
Created, written and directed by Oscar nominee Scott Frank (The Queen's Gambit, Logan) this western miniseries is a true gem. Set in 1884, it follows a young man, Roy, who goes on the run from his mentor to find himself in a town populated almost entirely by women. Jack O'Connell takes the lead, with Michelle Dockery, Jeff Daniels, Thomas Brodie-Sangster and Sam Waterston also starring. 
Collateral
This BBC drama stars Carey Mulligan as a DI investigating the murder of a delivery driver in a quiet southwest London suburb. As secrets come to light, what appears to be a clear-cut case transforms into something complex and messy involving a web of criminal characters. Suspenseful and well written, this is one for fans of other Beeb dramas such as Line of Duty and Luther.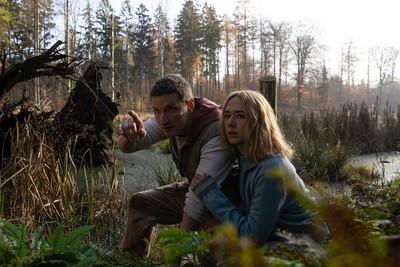 HENRI KOHSTEN
The Rain
In this post-apocalyptic Danish drama, a virus carried by rainfall wipes out almost everyone in Scandinavia. Six years later, siblings Simone and Rasmus leave the protection of their underground bunker to search for their father, who left half a decade earlier to help find a cure. On their search they join a group of young survivors who are also looking for answers. Careful, you might find yourself watching all three seasons in a sitting. 
Special 
This semi-autobiographical American comedy was created by writer, director, comedian and activist Ryan O'Connell. It's based on his 2015 memoir, I'm Special: And Other Lies We Tell Ourselves. Uplifting and original, it follows Ryan – who suffers from mild cerebral palsy – as he attempts to rewrite his identity. Series 1 debuted in 2019, followed by a second series earlier this year. Each quick-hit episode is only 15 minutes long.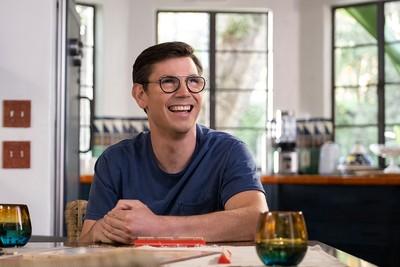 BETH DUBBER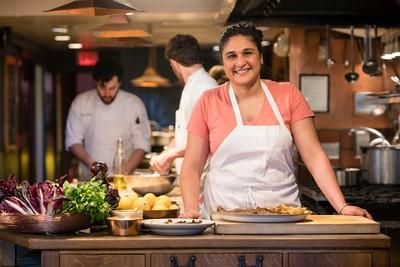 ADAM ROSE
Salt Fat Acid Heat
This cooking documentary stars Samin Nosrat and is based on her 2017 book of the same name. In each episode she takes on one of the four title elements that she believes hold the key to successful cooking. To really get to know salt, fact, acid and heat, she travels the world to find out how each one can be used. A unique take on the traditional cooking show.
Dark
There are three seasons of this German sci-fi thriller to get stuck into. In the aftermath of a child's disappearance,  a small-town community tries to find out what really happened. Connections made between four estranged families suggest a conspiracy. Each series has justly won serious critical acclaim for casting, visuals and score, as well as the overall ambition of the story.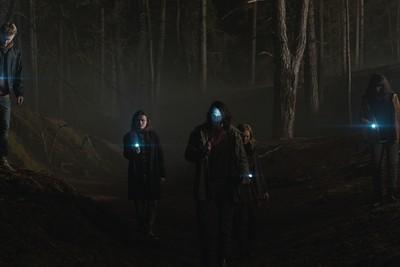 Win It All
Finally, a must-catch 2017 movie co-written by Joe Swanberg and Jake Johnson (New Girl). Johnson is gambling addict Eddie Garrett, who returns one evening from his job as a parking attendant to find local thug Michael sitting at his kitchen table. Michael offers Eddie ten grand to store a mysterious duffle bag for him while he's in prison. Things take a turn when Eddie decides to check out the bag's contents. Also starring Joe Lo Truglio (Brooklyn 99). 
DISCLAIMER: We endeavour to always credit the correct original source of every image we use. If you think a credit may be incorrect, please contact us at [email protected].