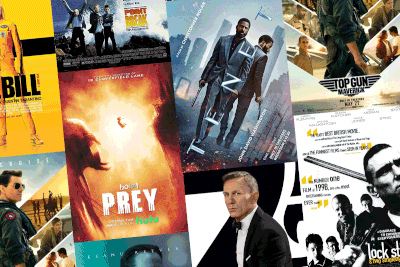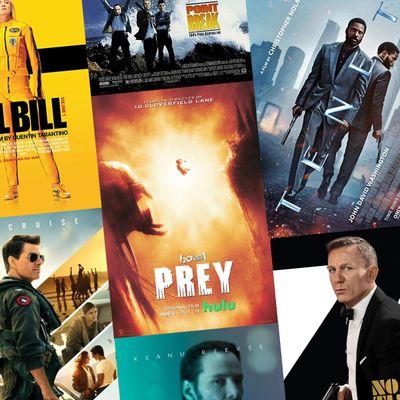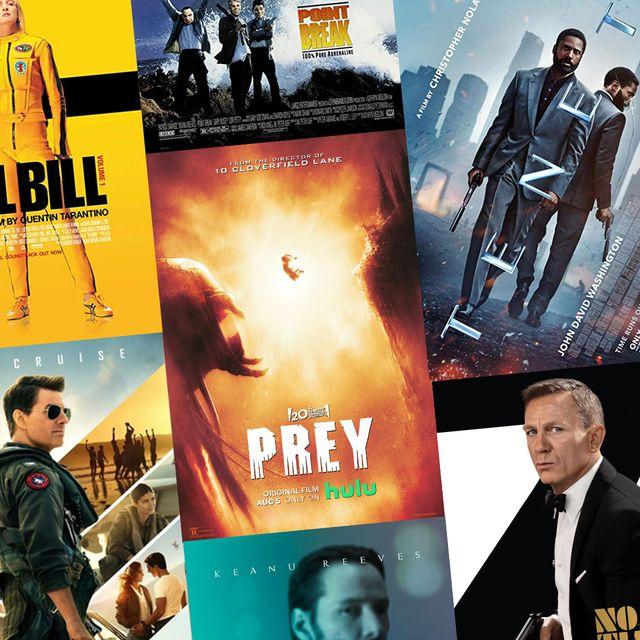 The Action Films To Stream Now

---
Nothing hits the spot on a night in like a good action film. To save you having to scroll through all your subscriptions next time you're in the mood, here are some classics – and where to find them…

Author Greg Rosenvinge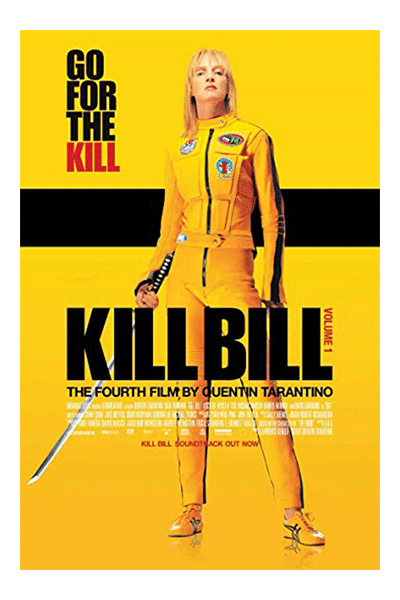 Quentin Tarantino's Kill Bill films are a homage to martial arts films and samurai cinema, starring Uma Thurman on a revenge mission against a team of assassins who tried to kill her. Streaming on Netflix, Kill Bill Vol. 1 remains an original, enthralling watch and deserves its place at the very top table of classic Tarantino movies.
Visit Netflix.com
A moody, stylised 90s classic of the genre, Point Break was a breakthrough film for director Kathryn Bigelow (The Hurt Locker). Keanu Reeves and Patrick Swayze star as an undercover cop and gang leader butting heads and catching waves as part of the same surfing community. It's a thriller that gets better with every rewatch. 
Visit Netflix.com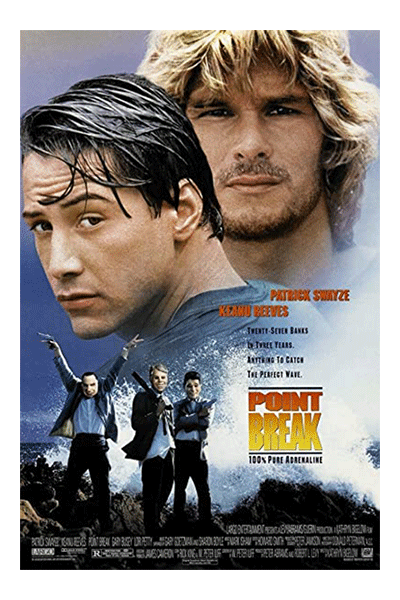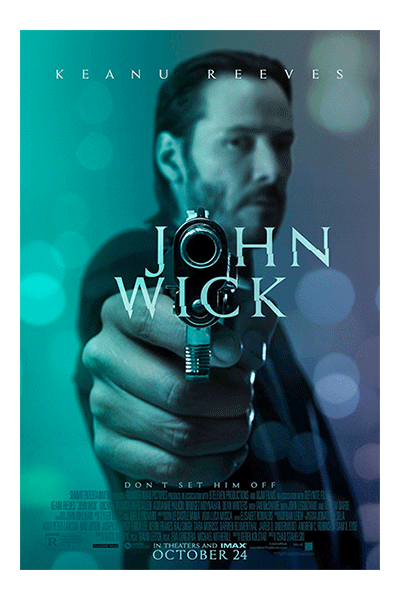 Keanu again – and we're not going to apologise for this. He is the eponymous John Wick, a former assassin hunting down the men who broke into his home and killed his puppy. It's a simple and highly effective plot, with traditional American action film tropes given an Eastern twist – the 'gun fu' is outstanding. With John Wick: Chapter 4 due out in March next year, now is the perfect time to get up to speed.
Visit NOWTV.com
Lock, Stock & Two Smoking Barrels
Amazon Prime
A British cult classic, Guy Ritchie's directorial debut is an archetypal heist film with a Cockney accent and a strong sense of its own style. Ex-footy hardman Vinnie Jones is surprisingly watchable – and this is also the film that parachuted Jason Statham to international fame.
Visit Amazon.co.uk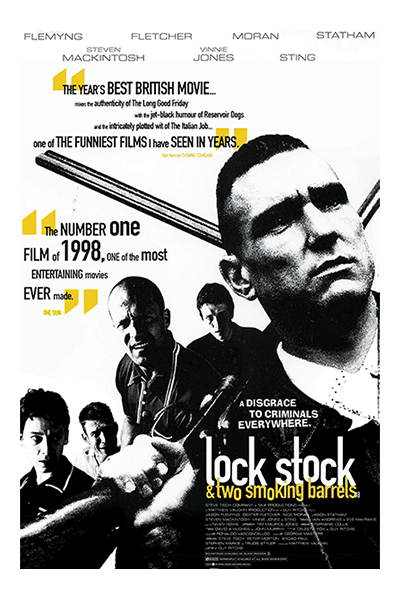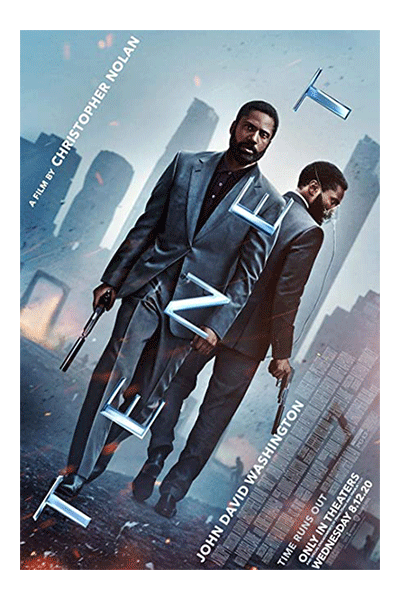 Director Christopher Nolan is this millennium's most successful British director of blockbusters. Following box office hits such as The Dark Knight trilogy, Inception and Interstellar, Tenet was a pandemic release that proved divisive. Some people loved it, citing Nolan's ever-present energy and expensive action sequences; others said they didn't have a clue what was going on. While the film plays with complicated concepts of manipulating time, there's no denying it's action packed. Make up your own mind over on Amazon Prime.
Visit Amazon.co.uk
No Time To Die
Amazon Prime
No list of action films would be complete without at least one turn from 007. Last year's No Time To Die is now available on Amazon Prime – and it's a significant Bond film you shouldn't miss. Daniel Craig's fifth and final outing features a star-studded cast including Rami Malek as the main villain, Ana de Armas, Ralph Fiennes and Christoph Waltz. A gobsmacking ending makes it all worthwhile.
Visit Amazon.co.uk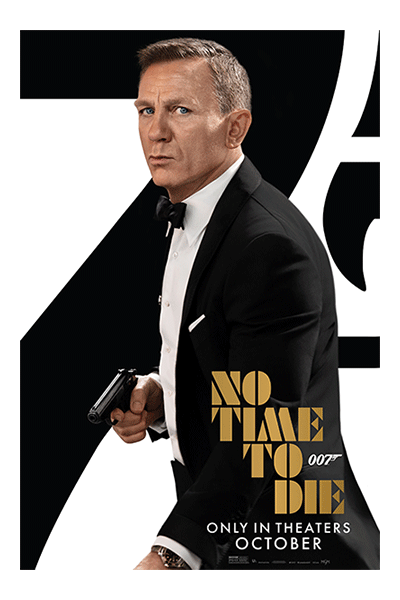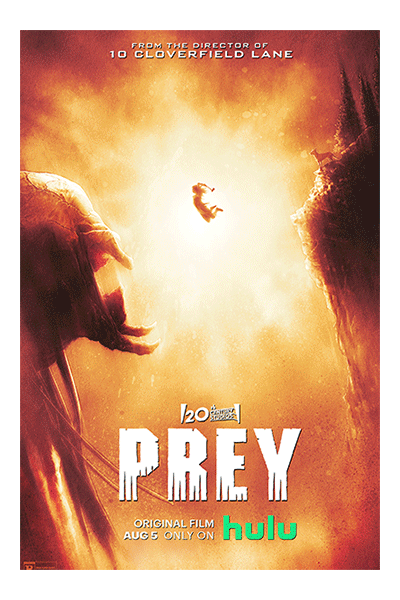 The classic Predator films span action, horror and sci-fi. This summer saw the release of Prey, a prequel to the first four movies, set in the Northern Great Plains of North America in 1719. A Native American warrior strives to prove herself before having to protect her people from a vicious, humanoid alien. Prey is quintessential Predator, feeding off our fear of the unknown and the extra-terrestrial. 
Visit DisneyPlus.com
Bullet Train
Amazon Prime
Perhaps it's the success of John Wick, but it seems blockbuster action films with a strong Asian influence are in. Starring Brad Pitt, Michael Shannon and Sandra Bullock, Bullet Train takes place on a Japanese shinkansen – a fast-moving setting for a theatre of death as assassins clash and collide. There's a cartoonish humour to the violence as the twists and turns in every direction, making this one a no-brainer in both senses.
Visit Amazon.co.uk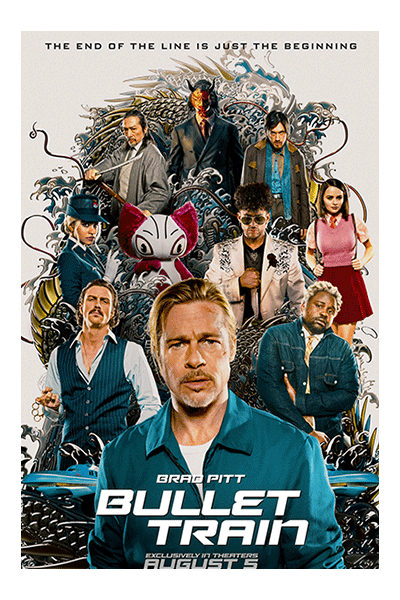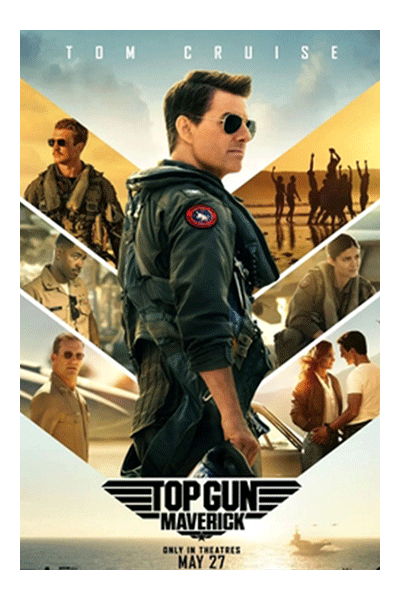 Top Gun: Maverick
Apple TV/Amazon Prime
Top Gun is an OG of modern action movies. Almost four decades on from the iconic original, Tom Cruise returns as US naval aviator Pete 'Maverick' Mitchell in this sequel. Critic Mark Kermode wrote in a glowing review that Top Gun returned this summer "with all the nail-biting aeronautics and emotional sucker punches that made the original an 80s-defining hit". He's not wrong.
Visit TV.Apple.com
DISCLAIMER: We endeavour to always credit the correct original source of every image we use. If you think a credit may be incorrect, please contact us at [email protected].