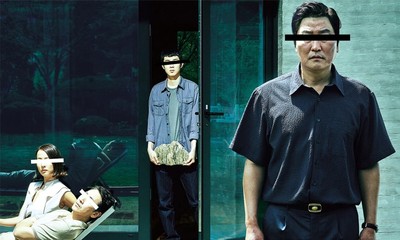 The Film To Watch This Weekend: Parasite

---
South Korean director Bong Joon-ho's seventh film takes a swipe at greed and class discrimination in his home country. A black comedy with stark repercussions, Parasite is up for best picture at the Oscars this weekend. Here's why it's worth watching – and worthy of the win...

It's unusual for best picture releases to arrive at the cinema just two days ahead of the Oscars, but this is the case for Parasite, Bong Joon-ho's thrilling tragicomedy. Already the winner of the Palme d'Or – the most prestigious award at Cannes Film Festival – Parasite is also up for best picture at the Oscars – alongside the likes of 1917, Once Upon A Time In Hollywood, Joker and The Irishman – plus five other awards. At last week's Baftas, the team went home with best screenplay and best film not in the English language. To say its UK release this weekend is highly anticipated is something of an understatement.
Like many of Joon-ho's previous films – think 2017 Netflix-only release Okja, plus South Korean blockbusters The Host and Snowpiercer – Parasite deals with class politics. At the centre of the plot is the Kim family. With both parents out of work and their children unable to afford a university education, the family limps between meagre meals, expired phone contracts and the occasional flicker of wi-fi from a neighbouring café. To make ends meet in their cockroach-infested semi-basement flat, the Kims spend their evenings assembling pizza boxes for a local takeaway, watching as drunks use their window as a makeshift toilet
Their fortunes shift when Kim Ki-woo's (Choi Woo-sik) friend heads abroad to study, leaving vacant his job as a tutor for a wealthy Seoul family. A couple of forged documents later – it turns out his sister Ki-jung (Park So-dam) is extremely adept at art – and Ki-woo is installed in the Park household, teaching teenage daughter Park Da-hye (Jung Ziso) English.
Before long, the Kims hatch a plan to dispatch each of the Park's staff, filling the positions themselves. Soon, Ki-taek (Song Kang-ho), Ki-jung and Chung-sook (Jang Hye-jin) all have well-paid jobs as a chauffeur, art therapist and housekeeper respectively. The catch? None of the Park family know the foursome are related. And when the Parks go camping for son Da-song's (Jung Hyeon-jun) birthday, the Kims swap their mouldering basement for the luxury confines of the Park's glass-walled abode. But things don't stay comfortable for long.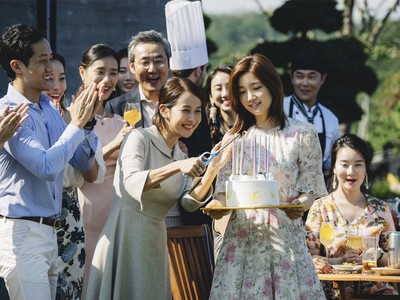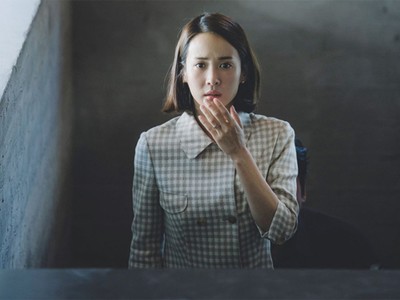 Joon-ho is a master at making his audience feel uncomfortable and much of the film is imbued in anxiety – perhaps why Parasite has been favourably compared to domestic horrors such as Jordan Peele's Get Out and Us. What makes the film so gripping is the way the audience is lured in with humour – particularly surrounding the Kims' increasingly inventive schemes – and a deceptively binary premise: the rich family are bad; the poor family are good. As the film enters the halfway point, however, the waters are muddied, and viewers are never quite sure what – or who – is right or wrong.
The centrepiece of the film is long-term Joon-ho collaborator Song Kang-ho. As the head of an impoverished family, he paints a faint picture of hope. But the entire cast is knockout – it's not surprising the film won best cast in a motion picture at this year's Screen Actors Guild awards. The Park family is also wonderfully portrayed: Park Dong-ik (Lee Sun-kyun), a CEO of a tech company, is in turns affable and repulsive. His stay-at-home wife Yeon-gyo (Cho Yeo-jeong) sways between nervous mother and gregarious party host, and both children seem misunderstood by their parents. "They're rich, but still nice," says Ki-taek of the Park family. "They're nice because they're rich," his wife mocks. "If I were rich, I'd be nice too."
Despite its thrilling moments, pacey structure and powerful narrative, if Parasite does win on Sunday night, it will be a real victory: in almost a century of the Oscars, it is only the 12th non-English language film to be nominated for best picture. However, with US box office takings of almost $30m, a win isn't out of the question. One thing is certain: this unexpected hit is well worth a watch.
Parasite is in cinemas from 7th February
DISCLAIMER: We endeavour to always credit the correct original source of every image we use. If you think a credit may be incorrect, please contact us at [email protected].