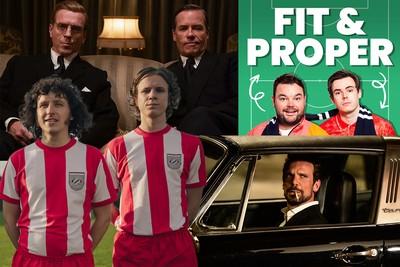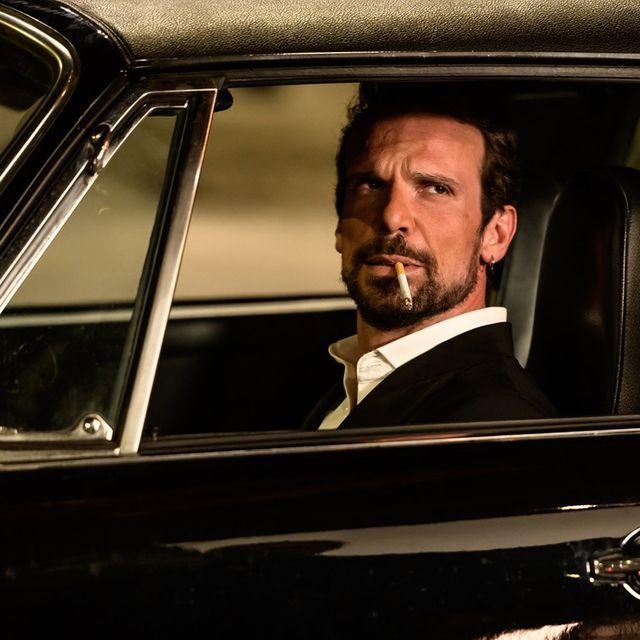 The SLMan Culture List – December

---
Whether you fancy a trip to the cinema or want a new doc to get stuck into, SLMan's monthly edit of the best new books, films and series is here to see you through December…
All products on this page have been selected by our editorial team, however we may make commission on some products.
THE FOOTBALL SERIES: Der Kaiser, Now
In this new Sky Original – which lands on 23rd December – Das Boot's Klaus Steinbacher portrays Franz Beckenbauer, the legendary German footballer who won the World Cup as a player in 1974, then as the West Germany team's coach in 1990. Set against the backdrop of both tournaments, the film tells the story of a man who railed against the rigid structures and outdated rules in football and fought to conduct his private life as he wished, outside of the moral constraints and expectations of the time. 
Visit NowTV.com
THE FILM: Emancipation, Apple TV+
Apple's big Christmas release is Emancipation – directed by Antoine Fuqua (Training Day, The Equalizer) and starring Will Smith (King Richard, Ali). It tells the triumphant story of Peter, a man who escapes from slavery, relying on his wits, unwavering faith and deep love for his family to evade cold-blooded hunters and the unforgiving swamps of Louisiana on his quest for freedom. The film is inspired by the 1863 photos of 'Whipped Peter', taken during a Union Army medical examination, that first appeared in Harper's Weekly. One image, known as 'The Scourged Back', ultimately contributed to growing public opposition to slavery. The film will premiere globally on 9th December.
Visit TV.Apple.com
THE POLITICAL READ: The Fall of Boris Johnson: The Full Story by Sebastian Payne
Just three short years ago, Boris Johnson was touted as the saviour of the country and the Conservative party, winning a huge Commons majority and promising to finally get Brexit done. Then, earlier this year, he was deposed in disgrace, leaving the country in crisis. Sebastian Payne, Whitehall editor for the Financial Times, tells the behind-the-scenes story, charting the series of scandals that felled Johnson: from the blocked suspension of MP Owen Paterson to 'Partygate' and the final death blow of the Chris Pincher allegations. This is the full narrative of the betrayals, rivalries and resignations that resulted in a dramatic Tory coup and set in motion events that saw the party sink to catastrophic new lows. With unparalleled access to those who were in the room when key decisions were made, Payne tells of the miscalculations and mistakes that led to Boris's downfall.
Visit Waterstones.com
THE BUSINESS DOC: Branson, Now
A new four-part docuseries puts British entrepreneur Richard Branson under the microscope. With insight from family members, business associates and journalists, and illustrated by decades of archival and home video footage, the series reveals the ups and downs of a man driven by risk taking in both his business and personal life, reflecting on the costs and rewards of his relentless optimism and boundary pushing.
Visit NowTV.com
THE THRILLER: A Spy Among Friends, ITVX
Hotly anticipated Cold War drama A Spy Among Friends is based on the New York Times bestselling book by Ben Macintyre. The series stars Damian Lewis (Homeland, Billions) and Guy Pearce (Mare of Easttown). From the producers of Homeland, this espionage thriller dramatises the illustrious and true story of Nicholas Elliott and Kim Philby – two spies and lifelong friends, one of whom was betraying the other all along. Alongside Pearce and Lewis, cast members include Anna Maxwell Martin (Line of Duty), Adrian Edmondson (The Pact) and Stephen Kunken (Billions).
Visit ITV.com
THE SPORTING DRAMA: The Great Game, Now
This eight-part drama is centred around fictional football agent Corso Manni (Francesco Montanari) and follows billionaire deals, ruthless characters, dream locations and nail-biting negotiations, all happening during football's most exciting period: the transfer market window. Dino, boss of the powerful ISG football agency in Italy – and father of Corso's ex-wife Elena – is competing against Corso for the lucrative signing of young talent Antonio Lagioia. Discredited by false accusations, Corso has gone from being the golden boy of ISG to a pariah. An unexpected game of alliances and betrayals plays out after the arrival of Sasha Kirillov, an experienced agent of the Russian company Plustar, who is determined to make his mark on the Italian football market by luring prestigious signings away from ISG.
Visit NowTV.com
THE SPORTS PODCAST: Fit & Proper
In this new footy podcast, comedians Rhys James and Lloyd Griffith invite a famous guest to take over a football club and rebuild it however they like – from changing the kit and the mascot to… insisting all the players have a moustache for no reason. The new owner will also have to navigate some scenarios thrown up by the 'supercomputer', before it decides once and for all if they pass the fit-and-proper-person test. First up, Friday Night Dinner star Tom Rosenthal joins Rhys and Lloyd to transform his dad's former team, Oxford United. In the latest episode, radio host, author and podcaster Emily Dean transforms her childhood team Arsenal with a mix of typography, Latin and mascot body shaming.
Visit Podcasts.Apple.com
THE BIG RELEASE: Avatar: The Way of Water
Set more than a decade after the events of the first film, Avatar: The Way of Water reunites audiences with Jake 'Sully' Sullivan (Sam Worthington), a human soldier who's now a fully fledged member of Pandora's native blue-skinned Na'vi, living peacefully with Neytiri (Zoe Saldana) and their family. But when an ancient threat resurfaces, Sully must rally his community to defend the planet's safety and embark on a difficult war against growing human forces.
Visit Odeon.com
THE FAMILY PORTRAIT: Sr, Netflix
From documentarian Chris Smith (Fyre, Tiger King) comes a lovingly irreverent portrait of the life, career and last days of maverick filmmaker Robert Downey Sr., whose rebellious spirit infused decades of counterculture filmmaking. Sr. widens the lens from Downey's art to the life with which it was deeply intertwined, including an intimate examination of his relationship with son Robert Downey Jr. Shot over the course of three years, the film honours Senior's nonlinear, outlaw-like approach, including capturing his decision to embark on his own concurrent and final film project. Smith's portrait of a family and an artist is as surreal as it is sentimental, and a celebration of making art with no rules.
Visit Netflix.com
THE FILM TO STREAM: Bardo, Netflix
Bardo is an epic, visually stunning film tracking the intimate and moving journey of Silverio, a renowned Mexican journalist and documentary filmmaker living in Los Angeles who, after being named the recipient of a prestigious international award, is compelled to return to his native country, unaware that this simple trip will push him to an existential limit. His memories and fears pierce the present, filling his everyday life with a sense of bewilderment and wonder. With both emotion and plenty of laughs, Silverio grapples with universal yet intimate questions about identity, success, mortality, the history of Mexico and what it means to be human in these peculiar times.
Visit Netflix.com
THE ARTY FILM: White Noise, Netflix
Based on the novel by Don DeLillo, White Noise stars Oscar nominees Adam Driver, Greta Gerwig and Don Cheadle. A Noah Baumbach film, it will land on Netflix on 30th December. At once hilarious and horrifying, White Noise dramatises a contemporary American family's attempts to deal with the mundane conflicts of everyday life while grappling with the universal mysteries of love, death and the possibility of happiness in an uncertain world.
Visit Netflix.com
DISCLAIMER: We endeavour to always credit the correct original source of every image we use. If you think a credit may be incorrect, please contact us at [email protected].