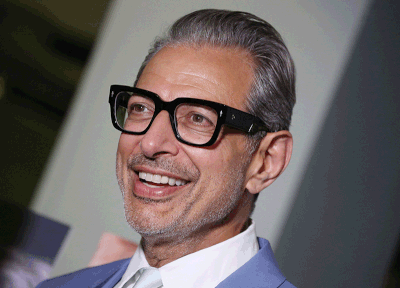 Do You Need To Sort Your Nose, Ear & Eyebrow Hair Out?

---
Fuzz in the ears, nasal hairs here and there, a monobrow – none are a good look. But what's the best way to get rid of unwanted hair? Barbers R.W. Wolf and Hak Tevfik of Haks Oscar told us all and shared some grooming tips which can make a real difference…

Photography
Matt Baron/Shutterstock
Let's start with facial hair in general, what is the best way to get rid of it?
RW: Eyebrow maintenance begins with trimming. If you have unruly brows, trimming might be enough; you can do this easily at home with a pair of scissors and a small comb. If you have hair growth between the eyebrows, then visiting a salon for a wax or a threading treatment is a good idea. (NB Threading is an Asian technique which uses a piece of thread twisted in the hands of a professional to create a mini-lasso, used to remove the hairs quickly and directly from the follicles.)
Waxing is an effective way to remove nose hair. The majority of our clients ask to have their nose hair trimmed, but I will always recommend waxing.
Ear hair is removed by flaming – which should certainly not be done at home! A lit taper or wand is brought into contact with the hair and the excess is literally smouldered away. In a salon, expect to have unwanted hairs around the nose, eyebrow and ear areas treated as part of a standard hair or beard grooming appointment.
So many options… which is best?
RW: In a salon, the best treatment for hair removal would be threading, especially if you have sensitive skin. It gives natural-looking brows and the effects last between two and four weeks.
Tweezers offers another natural look, but the process is a little more fussy because you have to grab each hair individually. You can do it at home, or just to clean up stray hairs that crop up in between professional fixes.
Lasering and electrolysis are great because once hair is zapped, it's never growing back. However, they're pricey and you have to have repeated sessions, so they are also more of a commitment.
Hak: The effectiveness of most methods depends on the individual's skin tone and whether they have fine, medium or coarse hair. For fine to medium hair, most methods will be effective. Where there's higher hair density, shaving will leave a shadow, so it is better to wax or thread
 
"The right tools are key to success: use a fine-tooth comb and a pair of scissors –curved brow or rounded-point scissors or moustache scissors will do."
What about doing it yourself?
Hak: If you've never touched your eyebrow hairs before, I would recommend coming into a salon. However, if you are going to do any sort of maintenance at home, I would start with trimming. The right tools are key to success: use a fine-tooth comb and a pair of scissors –curved brow or rounded-point scissors or moustache scissors will do. Brush your brows straight up with the comb to reveal any long, unruly hairs, then carefully trim them down to size. Start from the inside of the brow (near the nose) as this is usually where hairs tend to be longer. Comb the brow back into place, and you're all set. Nose hair can be remedied at home easily with a nose trimmer or – for the brave – tweezers.
Are there any dos and donts?
Hak: Especially with eyebrows, knowing how close to trim or shave can be hard, so I would always suggest getting them sorted in a salon if you can. If you are considering doing some at-home grooming, don't use an electric clipper anywhere near your brows unless it's a model that is specifically designed to trim them. Otherwise you run the risk of setting a new one-eyebrow trend!
And don't use big scissors because the precision won't be there. When removing ear hair, I would always recommend a pro service rather than trying to clipper them at home. When ear hair is trimmed, it can fall into the ear and cause infection. With professional singeing, the hair is gone straight away.
Where can you go to have a pro do it for you?
Hak: I'd always recommend a Turkish barber because they are very skilful and do these hair-removal procedures very regularly. For an easy way to stay on top of unwanted facial hair, incorporate these procedures when you book in to have a haircut. Lots of barbers offer complimentary facial hair removal when having a haircut. If it's a standalone appointment, you'll be looking at spending £5 to £15 absolute max.
Will unwanted hair always grow back and need maintaining?
Hak: Unless you are having the full laser treatment, your eyebrow, nose and ear hair will need constant maintaining. On average, eyebrows grow roughly 1mm every six days, but eyebrows actually have a terminal length and should fall out when they get too long, before growing back. However, they tend to get wild and unruly in the process, so men should be maintaining their eyebrows first before anything else. Nose hair is much easier to maintain at home, but is no less important and needs to be managed just as regularly.
Any final grooming secrets you can share with us?
Hak: If you comb your eyebrows in an upwards direction and the hair reaches past your natural eyebrow arch, then it's time for a trim.
For more information, visit HaksOscar.co.uk ​and RWWolf.com.
Great Grooming Salons In London:
DISCLAIMER: We endeavour to always credit the correct original source of every image we use. If you think a credit may be incorrect, please contact us at [email protected].