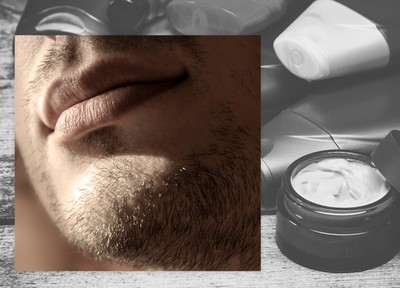 Grooming Rules For All Ages

---
Struggling to choose between the ever-growing number of male grooming products? SLMan asked two skin experts for some definitive rules on what to do and what to use depending on your decade.

Main Concerns
When it comes to good skin, it's never too early to start, and it pays to prevent a problem rather than have to fix one down the line. Establish the skincare basics in your 20s and get ahead of the game, says cosmetic surgeon and facial aesthetics expert Dr Benji Dhillon: "While you may not notice the effects of partying and late nights as your skin can recover quicker at this age, you're setting yourself up for premature ageing. Your 20s are all about creating the right behaviours."
Skin Essentials
"SPF is vital," stresses aesthetic doctor Dr David Jack. "A decent SPF will protect the skin from UVA, UVB and blue light (the light emitted by screens), all of which cause long-term damage to the skin." Benji recommends keeping things simple, but effective. "Cleanse twice a day, always use SPF and consider using vitamin C – either in the form of a cleanser or serum – to protect collagen levels."
What The Pros Rate
Benji is a fan of the Skinbetter Science range. "These are great products for men – the Refresh Oxygen Infusion Wash is gentle and can be used after shaving, while the Alto Defense Serum is a great non-greasy, non-shiny vitamin C serum that can double up as a moisturiser." When it comes to SPF, Benji rates Obagi's SPF30 or 50. If you suffer from acne, David recommends his Red Face Paint Peel, which contains a blend of active ingredients designed to reduce oil production and actively treat breakouts. "Try using it once a week in combination with your regular skincare products."
Main Concerns
"Once you hit your thirties, you'll start to notice mild ageing," says David. "This can include pigmentation irregularities, fine lines and wrinkles (due to decreases in dermal collagen and elastin levels) and minor decreases in facial volume. You may also notice a very subtle change in bone volume, which can cause the development of nasolabial folds (nose to mouth lines)." In short, ageing is kicking in as your cell turnover is slowing and collagen levels are decreasing – science shows you lose around 1% collagen every year once you turn 30.
Skin Essentials
In addition to the basics, Benji recommends introducing a gentle retinol (a form of vitamin A), which may help slow down the formation of fine lines set into the skin and remove any surface pigmentation. "Vitamin C – which is an antioxidant like vitamin A – is a must to boost collagen and elastin levels, both of which are on the decline by this age," advises David. 

What The Pros Rate
"If you want to try a retinol, the Skinbetter Science AlphaRet is a night retinoid, which helps to resurface your skin at night with no peeling or downtime," says Benji. If you want to tackle pigmentation, try David's Yellow FacePaint Peel, which contains vitamin C, ferric acid, kojic acid and retinol. Willing to invest in some tech? David says it could also be worth trying a dermaroller to boost the effects of your skincare routine: "For home use, I recommend using a 0.5mm dermaroller or dermastamp once a month. It will supercharge the efficacy of your products and thicken the skin."
Main Concerns
In this decade, it's not uncommon to see broken veins, and lines may appear deeper, says Benji. "If you haven't treated your skin well over the years, you may also start to notice your skin is dryer and coarser than it used to be – this can be exacerbated by years of shaving and irritation. Skin will start to look dull in this decade if not looked after properly." David also says the ageing changes you noticed in your 30s will now become more pronounced, with volume loss and pigmentation more apparent.

Skin Essentials
"As hormone levels drop in your 40s, the skin may become drier, so having a good moisturiser is crucial," David advises. "Keep using your SPF and antioxidants, but consider upping their dose, using a product with a slightly higher percentage of active ingredients. Supplements can also make a difference at this stage, and healthy living is increasingly essential." Benji recommends adding in an exfoliator, which he says can either be in a cleanser or a specific exfoliating solution – this will boost cell turnover to increase your skin's glow, giving it a healthy appearance. 
What The Pros Rate
Benji is a fan of Obagi's Retinol 1.0, an intelligent formula that contains 1% retinol as well as vitamin C to fight free radicals ,and hydrating jojoba oil and shea butter to promote firmness. "Also consider using Obagi's Clarifying Serum, a vitamin C-based serum which will help remove areas of pigmentation and sun spots for clearer, brighter skin. Obagi's Vitamin C Polish can also help improve skin texture." When it comes to a moisturiser, David recommends looking for one which contains ingredients such as azelaic acid, hyaluronic acid and vitamin B5, which will boost hydration levels from a deeper level.
Main Concerns
"In your 50s, skin can become very dry. You may also notice significant volume loss, lines, wrinkles and enlarged pores as the skin loses collagen and elastin. Pigmentation can also be a major issue at this age, and often needs to be treated in clinic for the best result. IPL (a type of light therapy) can be a good solution at this stage, as can injectables like Botox," says David.

Skin Essentials
According to David, the "holy trinity" of antioxidants, SPF and retinoids still apply when you're in your 50s, but it's worth ditching products that could be causing irritation and inflammation – this includes acne treatments and products containing salicylic acid. "Hyaluronic acid is essential in this decade to hydrate skin, while products containing niacinamide can settle redness," Benji adds. "Just be sure to avoid thick moisturisers, which will only block pores and make the skin less healthy."
What The Pros Rate
"If you want to make a difference to your skin at this age, it's worth considering a prescription-strength vitamin A cream, which will resurface the skin. It may also be necessary to consider more intense treatments such as laser or micro-needling to kickstart collagen production," says Benji. David also stresses the importance of hydration, adding humectants such as hyaluronic acid and glycerin, together with vitamin B5, can be effective. "If you've noticed some thread veins, a product containing azelaic acid can also help."
RULES FOR ALL AGES
Curate Your Edit
"A limited number of good products is all you need to optimise your skin. Medical-grade products by reputable brands may cost a little more, but it's better to go for a limited number of good products versus numerous poor-quality ones." – David 

Know The Shaving Rules
"Ditch aftershave balm, which can be an irritant to the skin, especially if used straight after shaving. Change your razor blades often to avoid blunt blades ripping your skin." – Benji 
Don't Forget To Cleanse
"Regardless of your age, the cheapest and most efficient way to improve your skin is cleansing. If you've never done it before, start now – it will do wonders for your skin. Always use a specific cleanser and don't clean your skin with the first thing you can get your hands on." – Benji 
Know The Quick Fix Secrets
"Keep a hyaluronic acid serum on your bathroom shelf – it's a great way to instantly fade lines and wrinkles, while a vitamin C serum will give your skin an instant glow. Over-the-counter haemorrhoid cream is also great for eye puffiness – it's the secret trick of many plastic surgeons." – David 
Skip The Exfoliator
"A physical scrub can cause inflammation to the skin, which can accelerate ageing. Instead, use a chemical exfoliant, which is usually applied like a toner." – David 
Don't Be Lured By Branding
"It's absolutely fine to use skincare designed for women. Male-focused skincare is purely a marketing exercise. Skin, regardless of gender, has very similar requirements." – David 
For more information and skincare advice, visit DrDavidJack.com and DefineClinic.com
DISCLAIMER: *Features published by SLMan are not intended to treat, diagnose, cure or prevent any disease. Always seek the advice of your GP or another qualified healthcare provider for any questions you have regarding a medical condition, and before undertaking any diet, exercise or other health-related programme.
DISCLAIMER: We endeavour to always credit the correct original source of every image we use. If you think a credit may be incorrect, please contact us at [email protected].