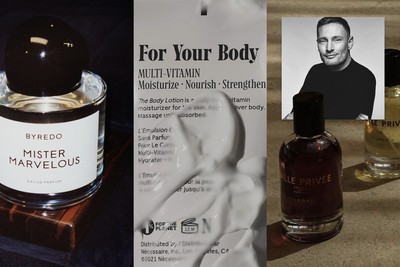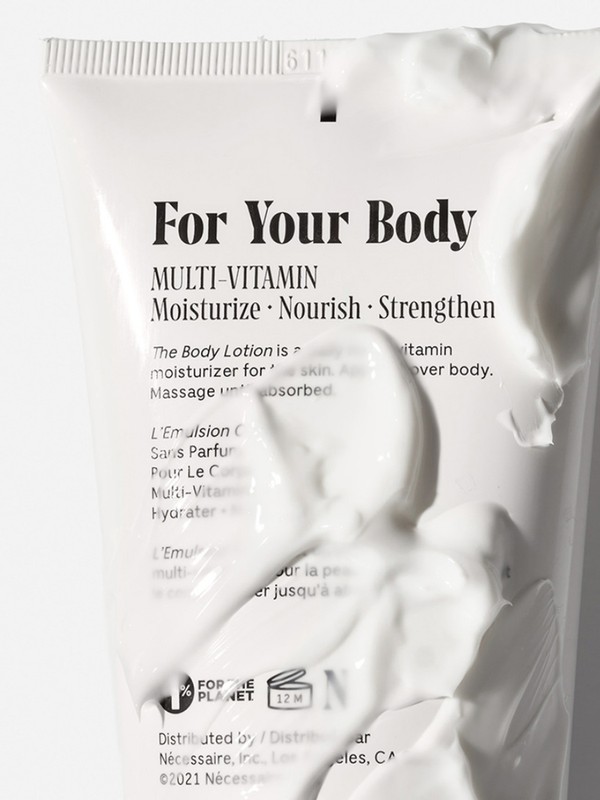 The Grooming Rules Of A Skincare Pro

---
Gregor Jaspers is founder of The Grey grooming brand. He told SLMan how he keeps his own face and body in tip-top condition…

Photography
@OFFICIALBYREDO/ @NECESSAIRE/ @SALLEPRIVEE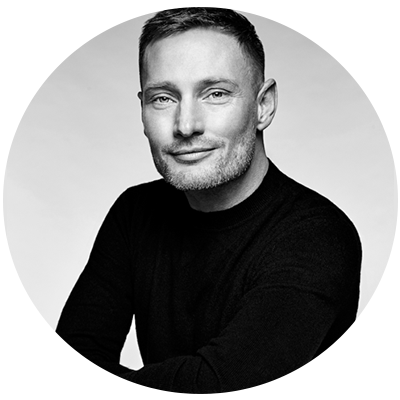 A burst of cold water kickstarts the day. To save time, I wash my face in the shower with lukewarm water and a gentle cleanser, finished with 30 seconds of cold water to get the lymphatic system going and reduce puffiness. Immediately afterwards I do a quick gua sha routine on the jawline, chin, cheeks and around the eyes – it's a great and simple way to improve circulation, reduce inflammation and tension, and improve the appearance of fine lines. 
SPF is everything. SPF may be something you only associate with the summer months, but skin-ageing UV rays don't care how hot it is. They're present year-round, meaning SPF is an integral part of any skincare routine. After cleansing, I mix a few drops of a self-tanning serum with my face cream and follow with an SPF50. When it comes to a grooming routine, cleansing, moisturising and applying SPF is the holy grail. You should ideally be using a standalone SPF though – it's not enough for SPF to be part of your moisturiser. 
In the winter months, I use lip balm. La Bouche Rouge's lip balm is the best I've found. It's vegan, cruelty free and contains concentrated, cold-extracted vitamin E to keep dryness at bay.
"SPF may be something you only associate with the summer months, but skin-ageing UV rays don't care how hot it is."
You can't beat classic French pharmacy brands. I always have a tube of Embryolisse Lait-Crème Concentré to hand – it's a rich moisturising lotion that instantly soothes dry, itchy skin. There's a reason it's been a cult favourite since the 1950s. It's one of those products that I panic about if I'm without. The same goes for SkinCeuticals CE Ferulic serum, it's an incredible vitamin C serum that brightens and softens the skin. 
Vitamin C is a good SOS solution. A potent antioxidant, vitamin C is a great pick-me-up for dull, tired skin. Lixirskin's Vitamin C Paste is a staple on my bathroom shelf – it's made with L-ascorbic acid, the most effective form of vitamin C. If you're hungover, use a hydrating eye cream then apply Dr Peter Thomas Roth's Instant FirmX Eye to banish puffy, tired eyes. When it comes to ingredients, vitamin C and retinol deserve a gold star – they guarantee results, although the single ingredient is never the star in the product. The formulation makes or breaks it. 
Blemishes happen. And the stress-acne connection is real. When your fight-or-flight response is activated, the body releases stress hormones such as cortisol. These in turn increase your skin's oil production, which can exacerbate acne. I'm no stranger to blemishes when stressed, but Malin + Goetz's Overnight Acne Treatment never fails to disappoint. It contains sulfur and salicylic acid to medicate and treat blemishes, as well as camphor to calm the skin and redness. 
Healthy hair begins with a healthy scalp. Scalp health doesn't get much airtime – we're far more likely to pick a shampoo and hair products based on how they benefit our hair. Start seeing the scalp as an extension of the skin on your forehead – it should be cared for with the same attention you give to your face. After all, your hair and scalp experience the same things your face does. Look for shampoos that contain rosemary for optimal circulation and gentle AHAs to exfoliate the scalp. As well as The Grey Stimulating Shampoo, I use Kevin Murphy's Scalp.Spa Scrub once a week.
Taking care of your skin extends to your body. Some body parts require more attention than others – our elbows and shins are particularly prone to dryness. I use the Nécessaire Body Wash daily and its Body Exfoliator three times a week. I'm also a fan of its fragrance-free body lotion, giving special attention to my hands, elbows and feet. Every night before bed, I use Le Labo's Hinoki Hand Cream (it smells amazing) and once a week I scrub my hands to remove dead skin cells and to allow the cream to work harder. If I remember, I rub any excess SPF from my morning routine onto the backs of my hands – this is a great trick to keep your hands looking youthful. Like your eyes, your hands are one of the first parts of your body to give away your age. 
"I've just started face cupping. Like gua sha, it stimulates blood flow, enhances skin's resilience and regenerates collagen."
I'm a fragrance junkie. I've been obsessed with the Helmut Lang Cologne since it launched in the 1980s, but it's been on and off the market over the years and is currently out of production again. For the office and daytime, I alternate between Byredo Mister Marvelous, Comme Des Garçons Monocle Sugi and Temps Perdu from Dutch perfume house Salle Privée. For the evening, you can't go wrong with a warm floral like Frederic Malle's Une Rose. The one fragrance that I can't get enough of is Poivre Samarcande from the Hermès Boutique Collection – I smell something different every time I wear it, most likely due to the fact it's made by Jean-Claude Ellena, one of the best noses in the world. 
I've just started face cupping. Like gua sha, it stimulates blood flow, enhances skin's resilience and regenerates collagen. The process itself feels meditational. I'm currently doing it twice a week and experimenting with different face oils and serums to see what works best in combination with the face cups. 
Regular facials keep my skin on track. I see a skin therapist every five weeks for a combination of laser, IPL, radio frequency and peelings. The results on my skin's firmness and texture have been game-changing. Jasmina Vico is one of my go-to therapists in London – her holistic approach is unique. If you can get an appointment at her salon in Fitzrovia, I highly recommend booking in. 
Ultimately, the best skincare routine is one you can stick to. This is the best piece of skincare advice I've been given. If you start out overexcited with too many products, chances are you'll end up using none of them. Strip back your routine, find the products you love and use them daily. Consistency pays off. 
For more from Gregor, head to TheGreyMensSkincare.com
---
SHOP THE EXPERT'S EDIT...
All products on this page have been selected by our editorial team, however we may make commission on some products.
DISCLAIMER: We endeavour to always credit the correct original source of every image we use. If you think a credit may be incorrect, please contact us at [email protected].