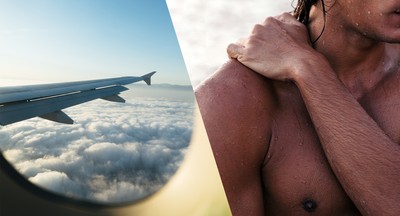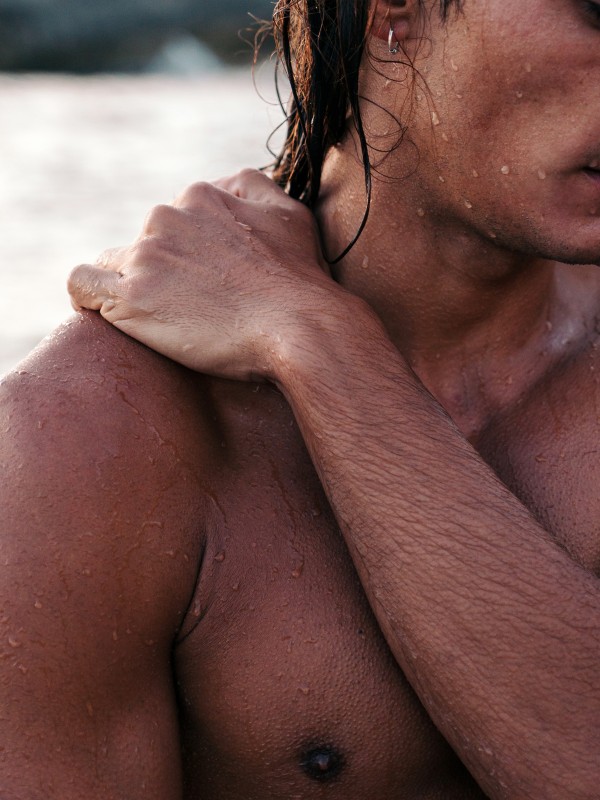 A Jetsetter's Guide To Grooming

---
Humidity, jet lag, dry cabin air – travel can take a toll on your skin. We asked five grooming experts for the best ways to counteract the damage…

Dr Andre Brittain-Dissont
aesthetic doctor
Hydration is key. The oxygen concentration on a plane is lower than the air on the ground, and at a reduced pressure. This means your body doesn't get enough oxygen, and the longer the flight, the worse the effects. The pressure in the aircraft numbs our tastebuds and we wind up grazing on salty snacks while breathing dehumidified air, leading to dry skin. If you do sleep on a plane, chances are it'll be shallow and not restorative, and large muscle groups will be either fatigued from lack of use or tight from being stuck in one posture. Getting rejuvenation underway as soon as you land is key – drink litres of water and use a hyaluronic face mask after a shower. Pop it in your hotel minibar when you arrive, and it'll be perfectly chilled by the time you use it. 
Hotel hairdryers are notorious germ havens. If you rely on a hairdryer, consider taking your own – the indestructible Dyson always comes in my suitcase. I always take my One Blade Philips shaver, too. It's super light, battery powered, and gives a close shave with no irritation. You can even use it in the shower. 
"The pressure in the aircraft numbs our tastebuds and we wind up grazing on salty snacks while breathing dehumidified air, leading to dry skin."
Hot climates trigger oil production while cold climates dry skin out. Men tend to skip skincare altogether when travelling, or they don't adapt their skincare routine to the change in climate. What they should be doing is adapting their face cream to their environment. A good SPF is also essential. Apply 15 minutes before entering the sun, one minute after your moisturiser, and reapply every two hours for maximum protection. 
Supplements keep me on track. I swear by Zinzino Viva when travelling – it contains saffron, iodine and vitamin C to bring your body back into balance and switch off your adrenal pathways. It's a great one to take if you struggle with sleep or jetlag. I also pack Core ASX, which contains a high dose of astaxanthin, a powerful antioxidant that has unparalleled effects on rejuvenating skin, muscle, organ and mind health. I never travel without it. 
Visit DrAndre.co.uk
Wassim Taktouk
GP & cosmetic doctor
The window seat can cause wrinkles. The amount of sun radiation hitting the skin is far higher in the sky as you're closer to the sun and its harmful rays. Make sure you're wearing SPF before getting on the plane and reapply a couple of hours into the flight with an SPF spray for hygiene reasons – I rate.
Packing a few essentials in your hand luggage will keep you feeling fresh on a flight. Kiehl's Body Fuel deodorant is great for staying fresh and, as it's a roll-on, you won't risk annoying other passengers. I also pack my toothbrush – the Curaprox Hydrosonic comes in a hygienic travel case – and Tom Ford Neroli Portofino, the ultimate summer scent. 
Air conditioning can wreak havoc with your skin. If you struggle with dry skin, consider packing a hydrating serum – I rate SkinCeuticals Hydrating B5 Serum – and an overnight recovery balm if your skin is very dry. 
Always take your own shampoo. Don't rely on hotel shampoo – it's often just the shower gel repackaged as shampoo, meaning it'll dry out your hair and leave it looking lifeless. Decant your own, as well as conditioner if you use it, and invest in a couple of decent styling products. I use a salt spray first, and then style with Hershesons Almost Everything Cream. Always wash your hair after going in the pool. 
Visit DrWassimTaktouk.com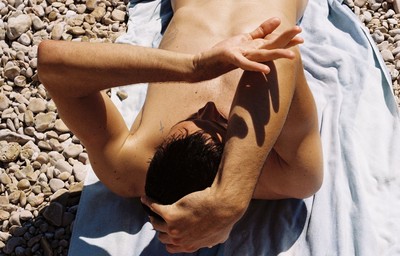 Dr David Jack
medical & aesthetic doctor
A good eye cream is a must. Look for one that contains caffeine – it will reduce puffiness and dark circles, as lack of sleep during travel can take its toll on the delicate eye area. A hydrating sheet mask is also a good thing to pack – it won't take up much space and will provide an intense dose of moisture and nutrients to instantly revive tired-looking skin. 
Washing your face twice a day is non-negotiable. When travelling – whether it's on a plane, in a city or on the beach – it's essential to cleanse the skin twice a day to remove impurities and dirt. Look for a gentle cleanser with soothing ingredients to restore the skin's balance and follow up with a lightweight moisturiser – look for one that contains ceramides and antioxidants to provide an added layer of protection against environmental stressors. If you're heading somewhere hot, a gel-based moisturiser is a good idea. 
Multipurpose products can streamline your routine. If you're only taking hand luggage, look for products that can serve multiple functions – think a moisturiser with built-in SPF or a cleanser that can double up as a shaving cream. Solid cleansers or shampoo bars are also handy to avoid liquid restrictions.
"Don't rely on hotel shampoo – it's often just the shower gel repackaged as shampoo."
Soaking a dull razor in warm water is a top tip. If you find yourself stuck with a cheap hotel razor, try soaking it in warm water for a few minutes before shaving. This can soften the blade and make it glide more smoothly, providing a better shaving experience. Ice cubes from the minibar wrapped in a tissue are also a great way to deal with puffiness. The cold helps constrict blood vessels to reduce swelling. 
A wide-toothed comb is gentle on frizzy hair. I'm part Italian so have particularly curly but thinning hair, so I understand the frustrations of managing unruly hair in hot and humid conditions. First, hydration is key. Hydrated hair is less prone to frizz and tends to be more manageable. Use a wide-toothed comb or a brush with natural bristles, which are kinder to the hair, help distribute natural oils and reduce frizz. 
Visit DrDavidJack.com
Gregor Jaspers
founder of The Grey
A pill box allows me to keep track of supplements. I firmly believe in the power of supplements and take my entire regime on trips – I prepare pill boxes based on the destination and duration of the trip. Holidays often end up in sea, sun and alcohol, and your body needs extra support. As well as your usual supplements, consider a daily greens formula to give you balance between the beachside snacks and alcohol.
The sun will always cause skin damage, even on a cloudy day. Whether you're heading to a city or beach, SPF is a must. Apply one teaspoon to your face every morning and reapply every two hours if you're sweating or swimming. For the body, I rate Soleil Toujours – it feels fresh, smells fantastic and isn't sticky. If you prefer a spray, try ISDIN, it's an all-time favourite.
Smelling fresh is important. I always take Selahatin's mouth spray with me – it's effective and tastes great. Invest in a hard-working, scentless deodorant – no one needs to smell of heavy product on a plane. Helena Rubenstein's Nudit is my top choice. I've been using Clarins Eau Dynamisante for years when travelling – it's a light body perfume that smells fresh and relaxing.
Visit TheGreyMensSkincare.com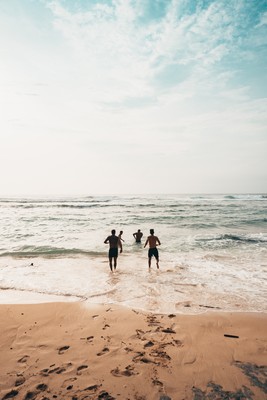 Dr Benji Dhillon
cosmetic surgeon at Define Clinic
For years I struggled with tired-looking skin after long-haul flights. As a frequent flier, I've done my fair share of test-runs over the years, and have boiled everything down to three elements. First, try to avoid drinking alcohol on board, and hydrate with as much water as possible. Second, apply plenty of moisturiser during the flight to keep your skin hydrated. Third, try to adjust to your destination time zone on board using organic melatonin gummies. 
Four products are all you need. A decent cleanser, vitamin C serum, moisturiser and SPF will have you covered. I wouldn't be without Alumier's HydraRich moisturiser – there's nothing else like it. 
Prioritise your sleep. Order your preferred pillow in advance – most hotels now accommodate this type of request, and it will mean you'll sleep far better. Also make sure you get the hotel staff to top up your complimentary water – there's nothing worse than running out of water and having to drink from a hotel tap. 
Visit DefineClinic.com
All products on this page have been selected by our editorial team, however we may make commission on some products.
DISCLAIMER: We endeavour to always credit the correct original source of every image we use. If you think a credit may be incorrect, please contact us at [email protected].