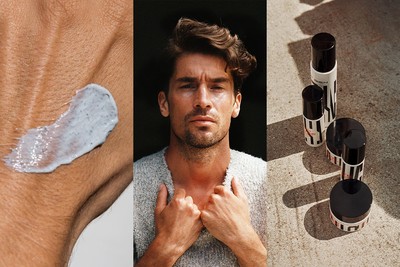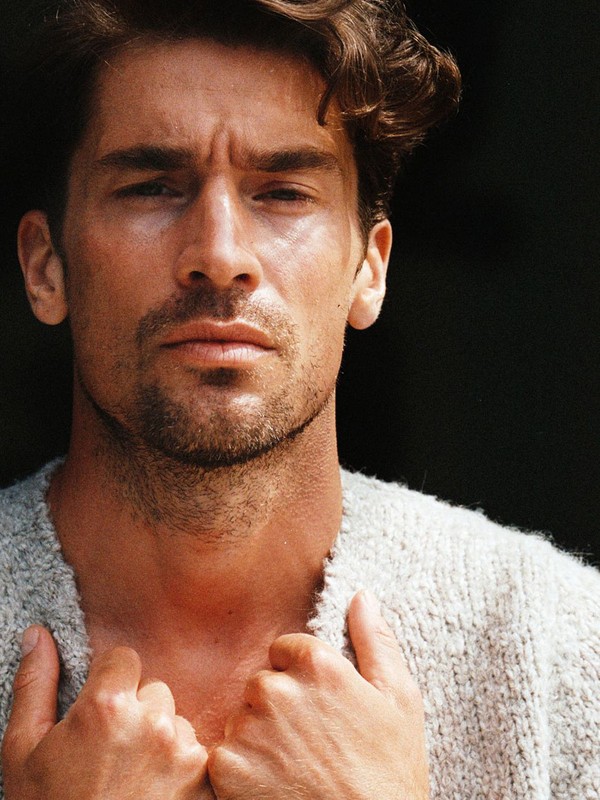 New Grooming Brands To Know

---
From a plant-powered skincare specialist to a toothpaste maker adding a touch of style to bathrooms, these are the latest grooming brands you should know about…

Photography
@bazandcoskincare/ Narcyss
For a dose of self-care, look no further than Addition Studio. Founded in Byron Bay by designer Ryan Hanrahan, it offers elevated rituals for those who take their wellbeing seriously. Upgrade your baths with its individual sachets of Epsom salts, organic bergamot, calendula flower and rosemary designed to relax and detox body and mind. Or there's the Bath Brew, a giant tea bag for the bath made with tea tree, ground seaweed and botanicals. The oil burner, meanwhile, will bring a further touch of calm – pair with the Studio Downer essential oil to calm a frazzled mind at the end of a busy day. 
Visit AdditionStudio.com
Tea tree oil has been used for its antibacterial properties for decades – it can tackle blemishes, soothe problem skin, calm redness and bring relief to itchy scalps. Australian brand Etto is now taking tea tree to new heights. Using the world's purest Australian eucalyptus and tea tree oils, its products will quickly become bathroom staples. The Pure Oil Spray – a naturally antiviral formula that cleans hands without water – is a portable problem solver for festivals, camping and commuting, while the Whipped Cleansing Foam is ideal for body breakouts. We've also got our eye on the Micro Dart Patches that can penetrate, clear and cover a breakout before it happens. 
Visit EttoAustralia.co.uk
Founded by a farmer, Baz & Co uses the most potent and natural ingredients to take a slightly different approach to male skincare. Drawing on years of expertise in vertical farming (a process that uses 85% less water than traditional agriculture), its products have been designed to fit seamlessly into your routine while doing the planet good. Basil – naturally rich in minerals, antioxidants and amino acids – is the hero ingredient. You'll soon become obsessed with the body wash – a zesty blend of basil, grapefruit and spearmint – while the brightening exfoliator-cleanser hybrid is a tonic for tired, hungover skin.  
Visit BazAndCoSkincare.com
Hermès recently launched a fragrance for men, H24, alongside a three-piece skincare line to take your routine to the next level. The moisturiser is the ultimate warm-weather companion – made with 97% natural ingredients, it blends together aloe vera, moss and ginseng and absorbs quickly into the skin with no greasiness. It'll protect against external aggressors, too. The face and body bar – a multipurpose cleanser that's ideal for the face, body and hair – also comes highly recommended, especially if you're a frequent traveller. Enriched with sweet almond oil, it'll deeply cleanse without drying the skin. You'll also find a deodorant and face mist, both of which will keep you fresh on even the warmest of summer days. 
Visit Hermes.com
Colekt is a Scandi fragrance and skincare brand specialising in gender-free, clean and vegan formulations. Its skincare line champions plant-based ingredients to bring skin back into balance. The Witch Hazel cleanser is packed with antioxidants to gently detox the skin, while the Bakuchiol Face Balm is a natural alternative to retinol, providing the age-delaying and anti-pollution benefits without the tell-tale irritation of traditional forms of retinol. We can't get enough of the fragrances, either. Deep and multi-layered, choose from Persona, with notes of orange, lilac and lime blossom; Void, which combines rhubarb and mint with citrus and basil; or La Chambre, a creamy scent with notes of pink pepper, lavender and cardamom.  
Visit Colekt.com
Kristoffer Vural – the Swedish founder of luxe oral care brand Selahatin – experienced a stroke when he was 30, which gave him a heightened sense of smell and taste. The result is a line-up of toothpastes and mouthwashes that are not just good for your mouth. They taste good too. The bestselling Of Course I Still Luv You is a blend of verbena, bergamot, cardamom and pine, but our favourite is Blue Forever, which brings together citrus, lime, liquorice and peppermint. The formulas use hydrated silica to break up plaque, sodium bicarbonate to naturally brighten teeth, antioxidants to reduce inflammation and amino acids to preserve gum health. And we haven't even mentioned how good the products will look in your bathroom.
Visit Selahatin.com
Pelegrims uses waste products from the wine-making process, repurposing powerful grape extracts to offer a low-intervention, active skincare range. The brainchild of Haeckels founder Alex Verier and a sommelier, Pelegrims takes the leftover skin, seeds and stems from ortega and pinot noir grapes and transforms them into skincare that's rich in vitamins and antioxidants. Hero products include the facial cleanser, facial balm and facial oil, all proven to counteract the effects of pollution and repair damaged skin cells, as well as a nourishing hand pomade – a non-greasy hand cream that's the perfect desk companion. 
Visit Pelegrims.com
If you take your skincare seriously, Le Domaine will appeal. Headed up by Brad Pitt (yes), the genderless range uses a patented formula backed by impressive studies. At the heart of the four product line-up is ProGR3, a cocktail of resveratrol (the antioxidant found in grape skin), apigenin from chamomile and catechin from green tea. The combination is proven to keep skin cells healthy and fight the signs of ageing. The Cleansing Emulsion is a gentle, minimally foaming cleanser that leaves skin clean without stripping, The Serum is a fragrance-free formula with a quenching, jelly-like texture, and The Cream is a high-tech solution for suppler, smoother looking skin. 
Visit Le-Domaine.com
Narcyss pairs sleek packaging with adaptogen-driven vegan skincare formulations. Adaptogens are known for their ability to combat stress, and when applied at a cellular level they can help skin counteract the effects of stress, fatigue and anxiety. You'll find adaptogens in all five Narcyss products – from the rejuvenating cleanser that gently frees the skin of daily build-up to a hydrating moisturiser that relieves visible signs of tired skin, fends off environmental stressors and prevents free-radical damage for a brighter, more youthful complexion. 
Visit Narcyss.com
DISCLAIMER: We endeavour to always credit the correct original source of every image we use. If you think a credit may be incorrect, please contact us at [email protected].