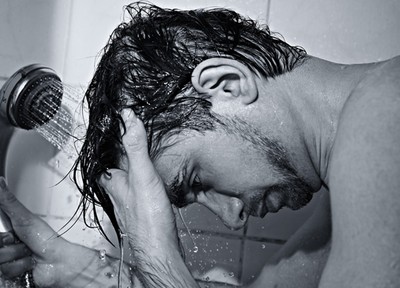 These Are The Hygiene Habits Women Notice

---
Good grooming can really make or break a man. From the top of your head to the soles of your feet, SLMan asked the experts for their golden rules for fuss-free and fad-free grooming.

"One of the most common mistakes men make is not washing their body from top to toe," says Graham Lynch-Staunton, CEO of Below the Belt Grooming. "Most guys jump in the shower, wash their hair, torso and armpits, rinse off and then jump out. However, a more thorough routine is required to incorporate the groin, balls and backside, especially if you are a keen gym goer," says Graham. "Loose-fitting boxer shorts are an easy way to prevent heat-related sweating problems. Also remember what you eat can have an effect on hygiene down below. Processed foods and trans fats can cause excessive sweating, and certain foods cause stronger odours when secreted through the glands – garlic, onion, broccoli and cauliflower can be particularly potent. If this is an issue for you, make sure you wash your groin and underarms with a good-quality shower gel. Don't scrimp on product and follow with an anti-perspirant designed for the groin."
 
Graham says it also pays to keep things neat down there. "Excessive hair on the nether regions can trap bacteria and cause discomfort. A trimmed groin area will give you the best chance to keep balls fresh, dry and comfortable."
There's more to it than brushing your teeth twice a day, says gum specialist Dr Reena Wadia RW Perio. "You wouldn't wash only one side of a dirty dish and then put it back in the cupboard, would you? When you brush your teeth, you're only washing half of the surfaces of your teeth, neglecting the two sides your toothbrush doesn't touch. Flossing or using interdental brushes is absolutely vital to keep your mouth clean," she says. If you have space between your teeth, opt for an interdental brush and always use the biggest size possible, but if your teeth are close together, use floss instead. "Do this once a day, preferably at night before you brush your teeth," Reena recommends. And when you do reach for your toothbrush, says hygienist Anna Middleton, Founder of London Hygienist, make sure it's electric. "An electric toothbrush gives a far superior clean and effective plaque removal because it offers more brush strokes per minute than a manual brush can generate. An electric toothbrush will also prevent overbrushing, which causes permanent gum recession, and they're specially designed to clean hard-to-reach areas. Try to avoid battery-operated models – these aren't effective and the tendency to scrub with them still remains, which can lead to gum damage."
 
Knowing how to deal with bad breath is also essential. "The tongue is made up of lots of little crypts, which can harbour bacteria and debris. If these aren't regularly removed, a tongue coating forms and this is one of the biggest causes of bad breath," Reena says, who recommends regular tongue scraping. "Forget using mouthwash," Anna stresses. "Using a mouthwash is like wearing aftershave but not taking a shower. Mouthwash cannot penetrate a plaque biofilm and won't go below the gum line. If you need to refresh your breath on-the-go, look for sugar-free gum or mints that contain xylitol, which can fight tooth decay."
Whether your beard appeared in 2020 or not, maintenance is essential. "The golden rule of having a good beard is to look after it once it's grown out," says Joe. "This means a daily cleanse, regular trims and using quality products. If you're growing a beard, get it cut regularly (every four weeks), as beards can grow quicker than you think and turn from a neat, sharp shape to an unruly mess in the blink of an eye. Your beard also requires beard-specific products to stay healthy and looking good." Phil also stresses the importance of beard grooming in winter: "Beard dandruff is a real thing, especially in the colder months as skin becomes dry and flaky due to a change in temperature. Keep your facial hair and skin clean – invest in a deep cleansing pore cleanser to remove unwanted nasties as well as a beard oil to soften hair and provide moisture to the skin underneath. If your beard is long, use shampoo and conditioner for a deep clean three times a week."
 
When it comes to shaving, consider a single-use blade, says Joe. "Shavettes that use disposable blades are super cheap to replace compared to multi-blade razor cartridges and generally provide a closer, better shave with an old-school feel." If you can't part with your swanky razor, just be sure to use a natural shaving cream that doesn't contain benzyl alcohol, says Phil, which he says can blunt your blade. "Always keep your razor clean and dry after use, and never keep it in the shower."
Your armpits are one of the main areas of the body from which toxins are removed, underlining the need for optimal hygiene, but there's more to it than anti-perspirant. "If body odour is a problem for you, wash your underarms daily with an anti-bacterial soap – try Dettol Anti-Bacterial Sensitive Soap Bar or Jack Black Body Soap – and consider exfoliating the armpits once or twice a week to stimulate cell renewal and unclog pores."
 
While sweating is natural, some men experience it in excess, which can be embarrassing outside of the gym. Botox is an easy way to keep sweat under control, says aesthetic surgeon Benji Dhillon. "Botox works by temporarily deactivating the sweat glands under the skin. Most men need around 20 to 25 small injections into each armpit, just under the skin, and results last around four to six months, depending on how much you sweat. If you're looking for a more permanent solution, miraDry is an innovative treatment that's ideal for people fed up with sweat patches in their favourite shirts." Unlike Botox, miraDry offers permanent results, safely eliminating the sweat-producing glands in the underarm. On average, patients see an 82% reduction in underarm sweating after just one session, and it can also reduce underarm hair growth, which can contribute to increased sweating.
They may not be on show that often, but a good foot care routine is still important. "The most basic thing you can do when it comes to your feet is wash them properly, but so many men get this wrong," says Aldwyn Boscawen, founder of Aldwyn & Sons. "Having your feet in the shower tray does not clean them and doesn't prevent bacteria from growing. Always wash between your toes properly using hot water and soap, and buy a pumice stone to tackle dead skin. After your bath or shower, dry your feet properly. This includes between and under the toes, as this is where you are most likely to get a bacterial infection. Bacteria love warm and wet climates, which is why athlete's foot is so common."
 
Scrubbing your feet with a foot-specific exfoliator, using a foot file and regularly trimming your toenails are simple things you can do to keep your feet looking good, but remember other issues require expert help. If you see yellow, thickened nails, red skin, or itchy patches in between your toes, this could be a sign of a fungal infection – a chiropodist or podiatrist can help.
If you've been using the same bottle of Head & Shoulders for the last six months, it's time to give your hair a little TLC. "You should be washing your hair two or three times a week," says Phil Ashton, UK brand manager at Triumph & Disaster – and there's more to it than a simple lather and rinse. "Every time you wash your hair, you should massage your scalp to remove dead skin from the scalp and styling product residue. You should always use conditioner, just like you'd always moisturise your face after cleansing." And think about ingredients, says Phil, who recommends choosing a formula that's free from parabens and sulphates, which can strip natural oils from the hair, leaving it dry, lifeless and tricky to manage.
 
Have a cut every four to six weeks to keep your style looking groomed, says Joe Pomper, head barber at Murdock London. "On average, your hair grows half an inch per month, which gives you an idea of how out of shape your style can quickly become. And if you do change your hairstyle, don't forget to change your styling products too."
 
Worried about thinning hair? Joe recommends keeping things on the groomed side of messy. "If you're losing your hair, going shorter, messier and textured will make your hair look thicker, denser and more casual." And if you're plagued by dandruff, know this is caused by a dry scalp. "Use a pH-balanced shampoo and wash your hair more regularly. Also try massaging a conditioning treatment that contains essential oils into the scalp and leave it on for ten minutes," he advises.
DISCLAIMER: We endeavour to always credit the correct original source of every image we use. If you think a credit may be incorrect, please contact us at [email protected].