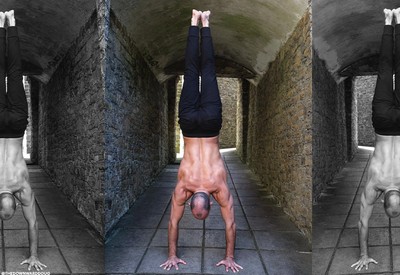 3 Guys On Why They Do Yoga For Strength & Headspace

---
Yoga once had a reputation for being a woman's workout, but its many benefits are too good for men to ignore. We caught up with three of London's coolest yogis to find out how – and why – they got into it…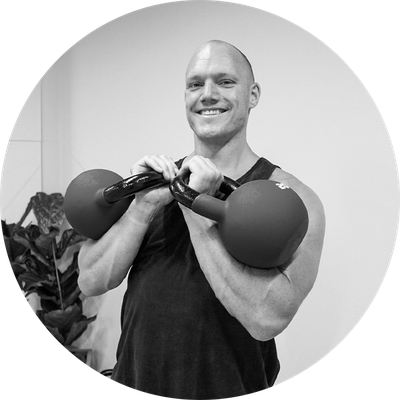 DYLAN SALAMON
CO-FOUNDER OF DOWN TO FLOW ESCAPES
After emigrating from South Africa in the late 90s, Dylan played rugby before retiring early due to injury. As he built his body back up, he found a new love for powerlifting and became a PT. Then, in 2013, he fell ill with dengue fever and lost a fifth of his body weight. This led him to explore alternative paths to wellbeing. He co-founded Down To Flow Escapes in 2018 and now develops yoga and anatomy training programmes for RAF physical training instructors .
My first foray into yoga came in the form of a Bikram class. Rugby had taken its toll on my body, and I was in need of some serious TLC. In hindsight, Bikram (a type of hot yoga) wasn't the best way to start. Brutal heat and an unforgiving teacher meant I slipped and slid over my mat for 90 painstaking minutes – I didn't return to a yoga studio for another three years. My next attempt was a completely different scenario. Having just learned my father had been diagnosed with cancer for a second time, I was in a very negative headspace and took myself to a forest yoga class. I was hooked – the focus on the breath and flowing movements allowed me a brief but incredible respite from my thoughts.
Yoga isn't just about the physical. True, yoga will get you strong, but the term 'yoga' transcends the physical practice or the meditation and breathing we commonly associate with it. When I practise regularly, I can go about my life pain-free and, emotionally, it helps calm my anxiety and unlocks gratitude. 
There's simply no end to the physical practice of yoga – there's always something to be advanced through strength or stability.
Practising regularly can help you get better at other sports. A balanced yoga practice will make you strong in all the weird and wonderful positions you can imagine, and this will directly relate to being better at anything – rugby, Olympic weightlifting, ageing gracefully, marathon training. There's simply no end to the physical practice of yoga – there's always something to be advanced through strength, stability or sereneness. Imagine a single-arm handstand – to get into that position and maintain it requires more strength and proprioception than most strength athletes dare to imagine. 
It builds core strength. So many men shy away from training their core as they think it isn't manly enough, but if you finesse your deep core muscles, you'll be able to do handstands and all manner of inversions. Yoga can absolutely be physically challenging – think of the goddess pose, a wide sumo squat variation that will build glute and leg strength and bulletproof your hips and knees; or chaturanga, the yogi push-up. Remember the slower you can train a muscle or joint, the better it will serve you for whatever you need it for. Train for life and the long term. 
Prioritising it over other training will pay dividends. I get that most of us would rather spend 45 minutes getting sweaty and pumped, meaning yoga can quickly fall to the bottom of the pile. I still enjoy lifting weights, running and rowing, but make sure I do at least one 60 to 90-minute yoga class every week, as well as standalone stretch and core sessions. If you're sceptical about the potential of yoga, have a look at the Cirque Du Soleil guys on YouTube – those guys are the peak of physical ability. I guarantee yoga will take you towards that faster than any dumbbell.
Visit DownToFlowEscapes.com and follow @Flexidyl.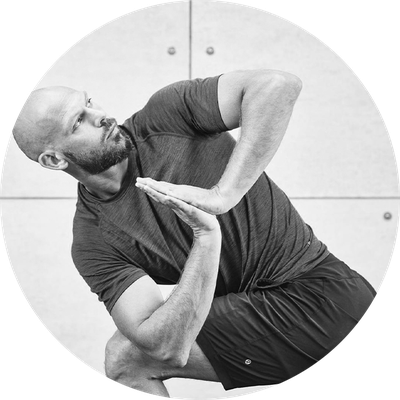 DOUG ROBSON
HOLLYWOOD STUNTMAN AND YOGA AND MEDITATION TEACHER
Doug started as an investment banker before entering the world of stunt performers. He has doubled Channing Tatum, Colin Firth and Tom Hiddleston, working on movies such as Guardians of the Galaxy, Star Wars, Game of Thrones and Kingsman. He's also won two Screen Actors Guild awards for his stunt work. The challenging physical nature of being a stuntman made Doug quickly realise he needed an antidote to injury and stress – that's when he found yoga.
Filming is intense and if I get injured, then it's pretty much game over. My job relies on me being healthy and injury-free, but my journey to yoga wasn't straight-forward. I did my first yoga class as an aid to help a back injury – it was one of the few things I could do – and I became hooked on slowly seeing my mobility coming back. However, I initially saw it solely as a physical therapy – I cringed whenever the instructor spoke about intentions and feelings. It was only later I realised yoga was so much more than just the physical. I started to see the full scope of what yoga could do. I noticed how yoga was not only changing how my body felt, but how I felt about my body. With time, I was introduced to the mindfulness aspect and this introduced me to a whole new level of awareness.
It can help focus the mind. Physically, yoga provides a great template to build mobility and strength as well as a diagnostic tool to see how you're feeling. On the mental side, it allows you to focus on the present, an art that is being sidelined to multitasking, leading us to do several things badly instead of doing one thing well. This is when yoga becomes meditation.
On the mental side, yoga allows you to focus on the present, an art that is being sidelined to multitasking. This is when yoga becomes meditation.
Try to think of yoga as making space. Yoga will improve flexibility over time, but there are other forms of exercise that will do this more efficiently. I prefer to think of yoga as making space – allowing more room for you to move freely in your body. Then, through focus and meditation we make room in the mind as we free ourselves from the worry of the past and the anxiety of the future.
I'm a firm believer in multidiscipline training. I do some form of yoga six days a week. This tends to be a full session two or three days per week, or a shorter mobility and stretch as a warm-up and cool-down to a gym workout, boxing, or martial arts training. This keeps things fresh. I also meditate daily. 
Keep going until you find a class you like. I get it: yoga may not be the most appealing at first, but there are so many different styles out there to suit everyone. Try a few, including with different teachers, and remember that online classes are a great way to check out a teacher before you make a commitment to an IRL class. And you don't need to be a stuntman to see the benefits – stick with it and you'll see real improvements in performance across other forms of exercise you do.
Visit WithUTraining.com and follow @TheDownwardDoug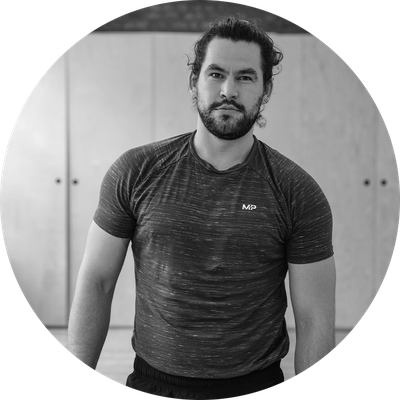 ADAM HUSLER
yoga teacher at Triyoga
Boxer turned yogi Adam Husler has thousands of yoga teaching hours under his belt and is one of London's most in-demand instructors. Having made his way to yoga via law school, the boxing ring and the occasional ultramarathon, his fascination with anatomy has translated into a unique form of teaching that focuses on alignment and full-body strength. Find him at Triyoga, Equinox clubs and Surrey Hills Physio, a family owned business tucked away in the grounds of Denbies Wine Estate in the Surrey Hills. 
It wasn't love at first sight. My first intro to yoga came while I was at university in Durham – free sessions were being offered as part of a 'wellness month', so I thought I'd give it a go. I wasn't an immediate convert but realised some of the techniques could help with recovery from my boxing sessions and runs, so I carried on playing around with it in my bedroom a couple of evenings a week. When I finished uni and moved back to Birmingham, outside of work, every moment was spent in the boxing gym and I thought it was probably healthy to spend some time with people that weren't trying to hit me, so decided a more formal, in-studio yoga practice could be the way to go. Safe to say I've never looked back. 
Yoga is the perfect antidote to the physical and mental stresses of modern life. Physically, yoga can help a runner avoid tight legs, a desk worker avoid a hunched posture and an athlete stay open. If you're in it for the long term, you may experience very significant changes to your way of being and way of interacting with the world. Most people start off with the physical side of yoga as a good access point, but over time shift focus to the philosophical and spiritual. 
If you want to get strong, try vinyasa. My view is that yoga is a practice of balance, so from a physical perspective I encourage my students to cultivate both strength and flexibility. There are, however, styles of yoga that will get you significantly stronger faster, such as a vinyasa practice which includes focus on arm balances and handstands. In contrast, a yin or restorative practice will do little for strength building but is wonderful for recovery. 
Over many years of practice I've noticed that I'm far calmer and less reactive to the inevitable ups-and-downs on the rollercoaster of life.
Don't be afraid to make it your own. When I was in my teens and boxing was my focus, yoga was just a quick 30-minute practice in my bedroom. In my 20s, it developed into a daily, in-studio athletic practice, featuring crazy-looking poses and handstands on repeat. Today, those dramatic poses aren't quite as interesting to me anymore and only come out for photoshoots or particularly caffeinated sessions. An average week of training now features a couple of controlled vinyasa sessions, some shorter, deeper practices, regular meditation and some reading of yoga-related literature. 
Pick and choose your studio. Guys often imagine a yoga class is going to be full of 20-year-old women wearing Lululemon, and whilst these do exist, if you choose the right studio, you'll get something a little more down-to-earth. Studios like Triyoga also offer beginners classes, or classes that are open to less-experienced students. 
Do it to keep a level head. Beyond getting stronger and more flexible, over many years of practice I've noticed that I'm far calmer and less reactive to the inevitable ups-and-downs on the rollercoaster of life. Yoga has helped me be more present in the moment and more aware of when my ego is lifting its head and needs tackling. Yoga really is for everyone – whether you're a CEO, entrepreneur, rugby player, fighter or city professional. 
Visit AdamHusler.com and Triyoga.co.uk and follow @AdamHusler
DISCLAIMER: We endeavour to always credit the correct original source of every image we use. If you think a credit may be incorrect, please contact us at [email protected].