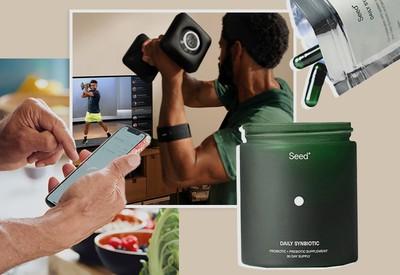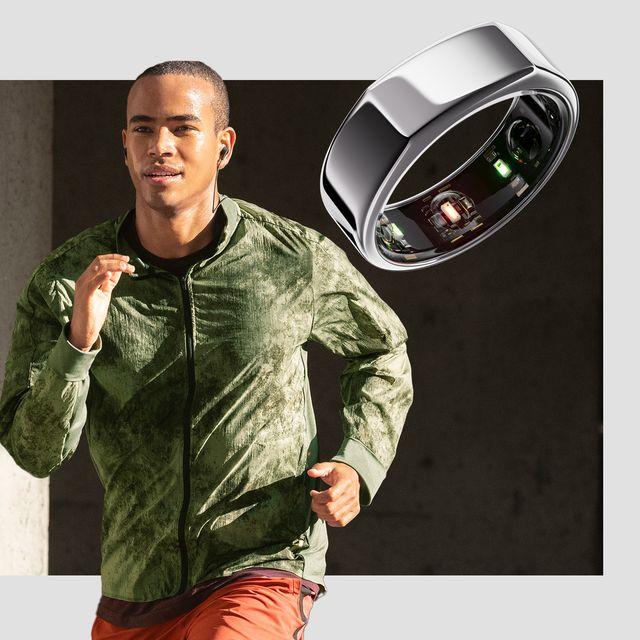 9 Of The Best Health Subscriptions Money Can Buy

---
Subscription services can make it easier to stay on track with your health goals – or just simpler to restock your cupboard with the right stuff. Here are nine of the best to support mind and body…
BEST FOR METABOLISM: Lumen
From the keto diet to intermittent fasting, it can be hard to know where to start when it comes to getting in shape. That's where Lumen comes in. It crams lab-grade metabolic tech into a portable breathalyser that measures the CO2 in your breath to identify when you're burning fat, carbs or both. The app uses your first morning reading and your planned workouts to offer daily advice on how many carbs to consume, recommending lower carb days, medium and occasional boost days when your needs are higher. The idea is that, over time, by hitting the right macros at the right times, you can train your body to switch more efficiently from carbs to fat and vice versa, improving your metabolic flexibility.
Visit Lumen.me
BEST FOR FITNESS: Peloton
Peloton has transformed the way we exercise in the last couple of years, but you don't need Peloton equipment to reap the benefits of its services. Instead, try the Peloton app, which boasts the full Peloton class offering, including daily live classes and thousands of on-demand sessions – think bootcamp, HIIT, outdoor running, strength training, treadmill running and yoga. The well-planned sessions, motivational instructors and excellent music help it stand out in a crowded market. For the best experience, consider mounting a TV on the wall in front of your equipment to stream the classes. Before you dismiss Peloton as just another fitness app, give it a go – your first 30 days are free. 
Visit OnePeloton.co.uk
Since hitting the smart tech market a few years ago, Oura's health tracker ring has gained A-list fans including Prince Harry and a raft of NBA players who were intrigued by its ability to detect illness in advance by tracking body temperature. Oura's device – which comes with a monthly subscription – has taken a big step forward with the release of its third-generation ring, which tracks resting heart rate, heart rate variability, body temperature, sleep, recovery index and your previous day's activity levels. Each morning, it provides a 'daily readiness' score, based on deviations from your own baseline that signals your capacity to perform at your mental, emotional and physical best. If you're looking for a sleep and activity tracker that goes the extra mile, the Oura ring ticks all the boxes.
Visit OuraRing.com
Many apps offer soothing sounds to help you relax, focus and sleep, but Endel is one of the few with an algorithm clever enough to customise soundscapes for you in the moment. Drawing upon inputs such as your location, environment and heart rate, it suggests playlists to boost productivity as well as aid sleep and relaxation. If you're someone who struggles to get in the zone and appreciates background noise while working, check out the Deeper Focus soundscape, while stress-busting playlists produced in collaboration with famous musicians will bring peace to a busy day. Whichever you choose, using Endel regularly has been shown to increase focus by up to seven times, helping you concentrate on tasks and keeping you in the flow. 
Visit Endel.io
BEST FOR MENTAL HEALTH: MindLabs
Founded in 2020, MindLabs' goal is to make taking care of mental health as normal as going to the gym. From £7.99 per month, it offers hundreds of live and on-demand video classes led by neuroscientists, clinical psychologists and mindfulness experts to help you hit a range of goals, whether you're looking to relieve anxiety, deal with grief or loneliness, or boost self-esteem, concentration and focus. Classes and workshops are based on clinical research, making techniques that previously felt out of reach practical and understandable. Used daily, studies suggest MindLabs can strengthen neural pathways that lead to improved presence and more positive thinking patterns.
Visit WeAreMindLabs.com
BEST FOR THE SOBER CURIOUS: Reframe
If the NHS recommended cap of 14 alcohol units per week doesn't quite match your weekly quota, know that cutting back will significantly reduce your risk of health conditions, from cancer to diabetes. Developed with hundreds of medical and mental health experts, Reframe is a first-of-its-kind alcohol habit-change app that helps you develop healthier drinking practices. Through interactive activities, affirmations and educational tools, the app has been shown to help deal with cravings and break bad habits. In fact, 91% of Reframe users noted a substantial decrease in alcohol use within just three months. 
Visit ReframeApp.com
BEST FOR A MORE COLOURFUL DIET: Oddbox
Forget your five a day – countless studies have proven that the bigger the variety of fruit and veg we eat, the greater our gut microbiome diversity, which can in turn support immunity, brain health and metabolism. If you eat the same fruit and veg week in, week out, mix things up with an Oddbox subscription, which will also ensure you're doing your bit for the planet. Its boxes (delivered overnight, when traffic is calmer to save on carbon emissions) contain fruit and veg that aren't picture-perfect enough to be sold in the supermarket and would otherwise be thrown away. Not a fan of mushrooms? There's the option to list up to three exclusions as well as weekly add-ons, such as a punnet of berries or cherry tomatoes.
Visit Oddbox.co.uk
BEST FOR GUT HEALTH: Seed
There are a lot of new vitamin and supplements brands out there, and most offer a subscription plan, but Seed stands out from the crowd. First, it focuses on one, single, powerful product – a probiotic and prebiotic hybrid that's been clinically proven to support not only the health of your gut but also your cardiovascular, immune, dermatological and nervous systems. It all comes down to clever tech that enables 100% of the 24 clinically studied strains to be transported directly to your colon without being broken down, and the benefits only improve with time. Your first month's box includes a reusable glass jar and travel vial, and after that you'll get your refills in compostable sleeves. 
Visit Seed.com
BEST FOR OVERALL HEALTH: Zoe
If you've ever wondered whether you're better suited to a low-carb, low-fat or high-protein diet, or if you've always wanted to know the state of your gut health, health science company Zoe does the hard work for you. The product of more than three years' research by nutrition scientists from across the globe, ZOE's programme starts with tests to check your blood sugar and blood fat responses to food as well as metabolism and gut bacteria. Using the Zoe app, members are then given a bespoke four-week action plan. From the team behind the UK's largest Covid study, this is the next big thing in health. 
Visit JoinZoe.com
DISCLAIMER: We endeavour to always credit the correct original source of every image we use. If you think a credit may be incorrect, please contact us at [email protected].