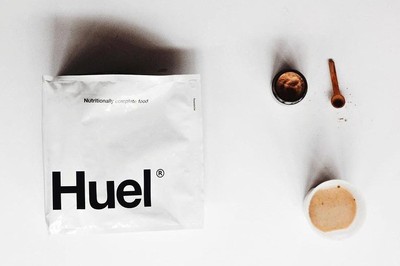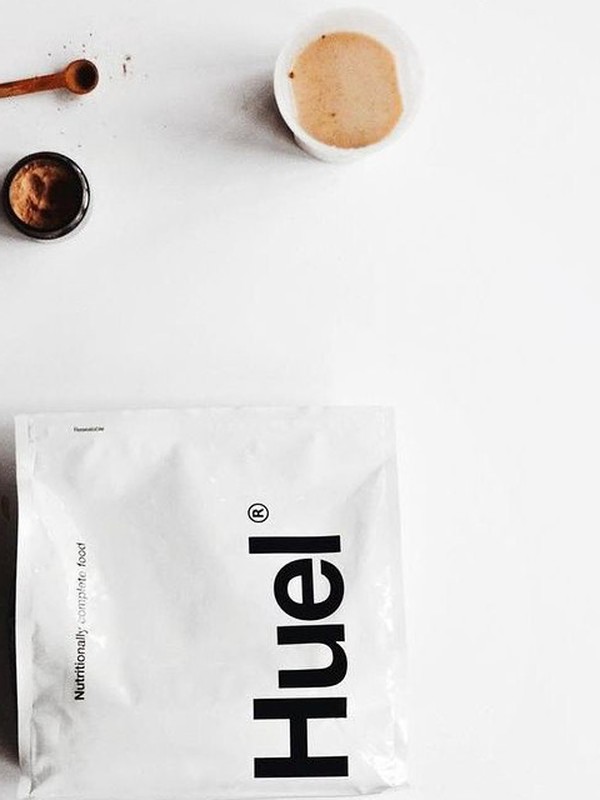 How Healthy Are Meal Replacement Drinks?

---
Over the last few years the likes of Huel have become regular lunch options for workers after a quick and healthy alternative to a sandwich. But are meal replacement drinks actually good for you? We asked a couple of nutritionists to help us find out…

First, what exactly is in drinks like Huel?
Huel bills itself as a nutritionally complete powdered food which combines oats, pea protein, brown rice protein, flaxseeds and sunflower oil with coconut fat. Mix all of that with water and you apparently have a vegan shake that delivers your recommended daily intake of vitamins and minerals alongside sensible amounts of protein, fat and carbs. Its more recently launched competitors also bring together varying amounts of carbs, protein, fat and fibre as well as vitamins and minerals. 
What makes Huel stand out?
Rather than targeting bodybuilders with a protein-only offering, Huel combines all 26 macro and micronutrients, explains naturopathic nutritionist Jess Shand. "It also contains a good amount of protein, essential fats, carbs and fibre, making it one of the best meal replacement drinks out there."
Is it worth trying?
If you skip meals when busy or find yourself reaching for poor nutritional choices during the working week, it could be worth trying a product like Huel, says Jess. "For example, if you usually skip breakfast, drinking a meal replacement like Huel is definitely better than skipping breakfast completely, which can wreak havoc with your blood sugar levels." For those faced with a schedule of back-to-back meetings, Huel's simplicity may appeal – simply add water, shake and drink.
Is replacing food with liquid bad for digestion? 
Doubts have been raised about the satiating effect of liquid-based diets – it's believed the body doesn't register liquid calories in the same way as solids. "One of the drawbacks of meal replacement products is that you don't feel you've consumed a meal," says Lily Chapman, performance coach and nutritionist for P3RFORM. "Most meal shakes contain 400-500 calories per portion, which on one hand makes them a useful way to replace meals when you are pushed for time, but on the other hand they lack food volume, meaning it's likely you'll feel hungry again soon after consuming a shake due to its fast gastric emptying and the speed at which you consume it." Huel would counter that it isn't a liquid – it's a powder you add liquid to.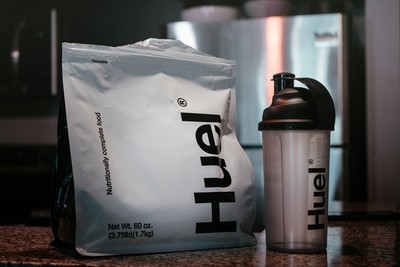 "There's no two ways about it – nothing beats a balanced diet made up of real, nutrient-dense whole foods."
And how healthy are today's meal replacement drinks, really?
Experts agree Huel is a decent option, but it shouldn't become your sole source of nutrition. "There's no two ways about it – nothing beats a balanced diet made up of real, nutrient-dense whole foods," says Jess. She also recommends reading the label on meal replacements as many contain inflammatory ingredients. "Look out for vegetable oils, emulsifiers and thickeners on an ingredients list, which are typically added to improve texture and taste. Products like Huel are intended to be consumed on a daily basis in order to get the full benefits of the vitamins and minerals, but by consuming them regularly, you're exposing your body to unnecessary and inflammatory ingredients that can affect hormones and your health." If you're using a powdered meal replacement as a way to boost your nutrient intake, Jess recommends doing some research. "Wild Nutrition's Vegan Protein + Superfood Blend is my go-to and I recommend it to all my clients. Like Huel, it's more than protein powder. It contains some of the most nutrient-dense foods in one convenient powder, providing 16g of protein, adaptogenic mushrooms and super greens."
Will a shake ever substitute fully for a freshly cooked meal?
"Science has not yet been able to replicate what nature provides when it comes to nutrition," explains Jess. "Ultimately, the best way to enhance your health is to focus less on meal replacements and more on whole foods. The majority of your nutrition should come from real, not processed food, and all meal replacement brands fall into this bracket, even when they are rich in nutrients. As a one-off – whether it's due to work commitments or lifestyle challenges – the likes of Huel are decent meal replacements that tick nutritional boxes, but if you're looking for a longer-term solution, it's far more beneficial for your health to prioritise plant diversity, including more wholegrains, nuts, seeds, herbs and spices, fruits and vegetables."
For more from the experts, head to EatNourishAndGlow.com and P3RFORM.co.uk
DISCLAIMER: Features published by SheerLuxe are not intended to treat, diagnose, cure or prevent any disease. Always seek the advice of your GP or another qualified healthcare provider for any questions you have regarding a medical condition, and before undertaking any diet, exercise or other health-related programme.
DISCLAIMER: We endeavour to always credit the correct original source of every image we use. If you think a credit may be incorrect, please contact us at [email protected].