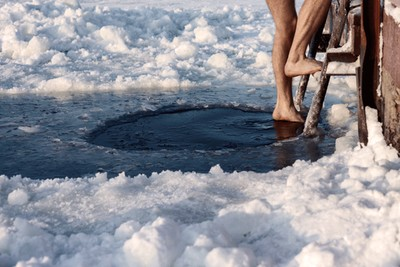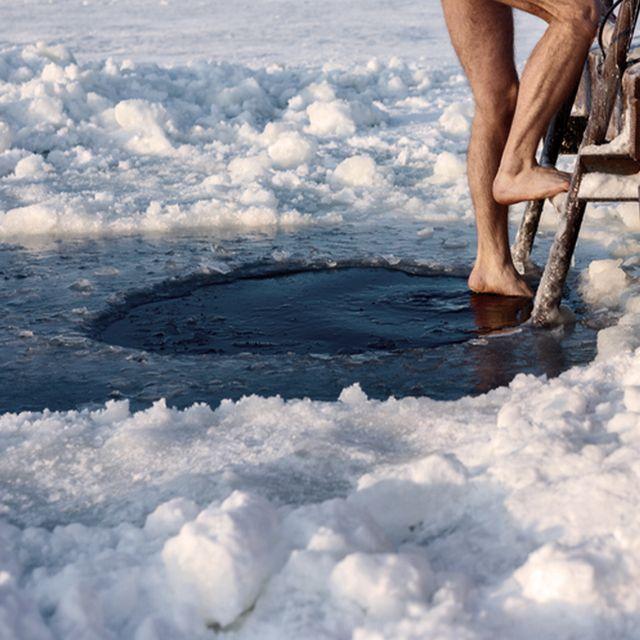 6 Ways To Try Cold Therapy

---
Athletes have been using ice baths for years to fight post-workout pain, but cold therapy for the rest of us is only just getting started. Whether you're looking to immerse yourself in a cryotherapy chamber or are keen to try a sub-zero facial, here are the coolest ways to get your fix…
Photography MIHTIANDER/ISTOCK
BEST FOR SOMETHING SCIENTIFIC
111CRYO
111CRYO founder Dr Yannis Alexandrides brought an electrically cooled cryo chamber to the UK back in 2016. Fast-forward several years and 111CRYO has become a go-to for those in the know – Lewis Hamilton was spotted there a couple of weeks ago. Within three minutes, the freezing air will improve circulation, boost endorphins and decrease inflammation. Also check out its cryotherapy-inspired facials, which use state-of-the-art technology to enhance oxygen levels and kickstart collagen and elastin production.
Need To Know: Services are available at Harvey Nichols Knightsbridge and the Harrods Wellness Clinic. Prices for whole-body cryotherapy start from £95.
Visit 111CryoHeat.com
Monk brings the mental and physical benefits of cold water therapy into your home. The Monk smart bath is controlled through an app – as you plunge into the icy depths, data is tracked and pulled through to your phone. Stick with it and you can expect improved muscle recovery, immunity and improved focus. Depending on your goals, the app also offers breathwork, guided therapy, and more. 
Need To Know: You'll need to buy the Monk bath (£2,999) to get going, as well as a subscription to the app. Sign up to the waitlist now.
Visit DiscoverMonk.com
BEST FOR TAKING YOUR MATES
The Apogii Clinic
The Apogii Clinic was founded by Emilie Martinsen-Konigsfeldt, a former professional showjumper who believes in the power of cryotherapy for muscle recovery. Her medical-grade cryo chamber is used by some of the capital's top athletes and has space for up to four people. At an Arctic -110ºC, just three minutes of cold exposure guarantees a boost to the immune system, recovery and stress management as well as improved energy levels and sleep patterns.
Need To Know: One session costs £80; unlimited membership is £500 a month.
Visit ApogiiClinic.co.uk
BEST FOR GETTING IN SHAPE
Repose Space
A one-stop shop for health and fitness, Repose Space takes a new-age approach to wellness. As well as unusual fitness classes – think aerial yoga, suspension fitness and electrical muscle stimulation – there's an entire area dedicated to biohacking, including a cryotherapy chamber and infrared sauna. The experts at Repose Space say its cryotherapy numbs irritated nerves and stops inflammation in its tracks – ideal for fitness junkies. You'll see the benefits after just one session too.
Need To Know: One cryotherapy session will set you back £85.
Visit Repose-Space.co.uk
BEST FOR DOCTOR-LED TREATMENT
Lanserhof at The Arts Club
London's first medical gym, Lanserhof at The Arts Club is putting a new spin on the traditional members club. The rich and famous typically head to Lanserhof's retreats in Germany and Austria, but its new London outpost offers state-of-the-art, high-tech treatments from a team of on-site medical experts, nutritionists and therapists. Its cryo chamber is one of the best out there – members use it to aid recovery between training and to treat sleep deprivation. Finish your session with a dose of acupuncture and a vitamin infusion for 360º rejuvenation.
Need To Know: You don't need to be a member to book in, but members do get preferential rates. Non-member rates start from £50 per session. 
Visit LHTAC.com
BEST FOR OVERALL WELLNESS
The Body Lab
The Body Lab in Kensington is all about biohacking. Join this new wellness destination for ultimate health optimisation – membership will give you access to everything from Europe's coldest cryo chamber to Hyperbaric Hydroxy AirPods, proven to speed up the body's healing process. Working with its team of experts, members undertake a biomarker analysis to inform a bespoke training and recovery programme to suit your goals. 
Need To Know: Membership starts from £5,000; drop-in cryotherapy sessions go from £75.
Visit TheBodyLabLondon.com
DISCLAIMER: We endeavour to always credit the correct original source of every image we use. If you think a credit may be incorrect, please contact us at [email protected].