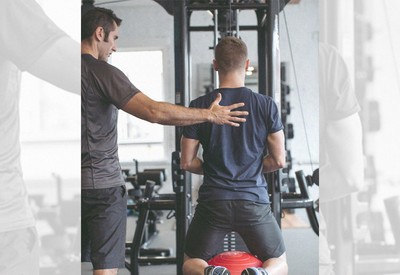 How To Find A Personal Trainer

---
If your fitness regime could use a kick up the arse, a personal trainer can lift you to the next level. To help you find the right one for you, we went to a couple of industry experts for their top tips…

Photography
ROB & JULIA CAMPBELL/STOCKSY UNITED
Set Some Goals
"If you're thinking about hiring a trainer, chances are you have a goal in mind, whether it's losing excess weight, getting fitter or feeling stronger. This is a good start, but try to be more specific about what you want to achieve to narrow down your search. For example: what do you want things to look like when you achieve your goal? And how will you know when you've completed it? How long do you expect it to take? If you're trying to lose weight, your goal may be losing 20lbs in 12 weeks. If you want to get fitter, your goal may be to run a 5k in under 25 minutes before Christmas. Or perhaps you've been prescribed medication for high blood pressure and just want to be healthier. When you know your goals, you'll know what credentials, experiences and expertise you're looking for in a trainer." – Jack McNamara, personal trainer & strength coach at Train Fitness
Do Your Research
"A quick Google search will tell you that finding a PT isn't hard. Finding a good one may be a little trickier. Firstly, the title 'personal trainer' isn't protected under UK law, so anyone can technically call themselves a PT. A proper PT should be able to tell you about their expertise and history of success with clients with similar goals to you, so check how experienced any potential PT is. If a trainer is in great shape, all that proves is that they know how to train themselves – always ask for references, reviews or client testimonials." – Jack 
Check Their Credentials
"The minimum qualification is a Level 3 Certificate in Personal Training. This is regulated by Ofqual and meets the professional standards set out by CIMSPA, the fitness industry's professional body. This qualification tells you your PT has a good understanding of anatomy and physiology, fitness principles, health and safety, and can plan and deliver successful workouts. It's also essential that your trainer is qualified in first aid (or, at the very least, trains at a facility with a qualified first aider available). When it comes to good-to-haves, this will depend on their specific area of expertise. All trainers in the UK are encouraged to undertake CPD (continuous professional development) so usually, the more experienced the trainer, the more qualifications they'll have, particularly in their field of expertise." – Jack
An excellent trainer is like a guide – they can show you to the right door, but you'll have to walk through it yourself.
Be Wary Of Nutritional Know-How
"All qualified PTs learn about nutrition as part of their studies, but this alone doesn't qualify them to write individual, customised nutrition programmes for clients. A PT shouldn't encourage their clients to make changes to their diet that fall outside the recognised healthy eating guidelines, such as the NHS Eatwell Guide. They also have a responsibility not to endorse celebrity or trend-based diets, or encourage restricted eating patterns. Unlike registered dietitians, the title 'nutritionist' isn't protected by law, meaning anyone can call themselves a nutritionist, nutritional therapist, diet expert or even clinical nutritionist. And even if they are qualified in nutrition, any decent PT should never press you into buying additional pills or supplements." – Jack  
Don't Be Lured By Social Media
"A PT may have a good following on Instagram, but that doesn't always mean they're a great PT. It just means they're good at marketing. Some PTs are also very good salespeople – if they start promising the world and push you to buy a big pack of sessions, be wary." – Jason Bone, personal trainer at FLEX Chelsea.
Book In A Call
"Don't be afraid to arrange two or three phone consultations with PTs to find out who will best suit you. If a trainer is polite, punctual, knowledgeable and professional, then that's a big tick, but you may have goals, injuries and abilities they don't have experience for. It's also important that you get on with your PT. I had a client once say to me that, other than her work colleagues, she spends more one-on-one time with me than anyone else. It's important to have a rapport with your trainer – while you aren't there for a chin wag, you should be able to laugh through your session and enjoy it." – Jason 
Ask The Right Questions
"When looking for a trainer, it's worth asking them a few questions, starting with how they assess new clients. If your PT doesn't have a plan to assess your starting point, it's doubtful they'll be able to get you to the finish line successfully. A decent PT should be able to offer feedback on your posture, ability to perform essential movement patterns, and body composition. Another critical question to ask is how long you will need to train with them. An unethical trainer might give you the answer they think you want to hear to secure the sale. Alternatively, they may try to avoid giving you any kind of answer and convince you you're going to need to rely on them forever. A great trainer will be honest about what you can expect and what timeframe you can expect to achieve it in. The answer you're looking for should be something like: "It depends; every person is different and has their own set of circumstances that may affect their progress. Typically, my clients lose 10-20lbs over 12 weeks, but it all depends on how much time you're able to commit to your programme." – Jack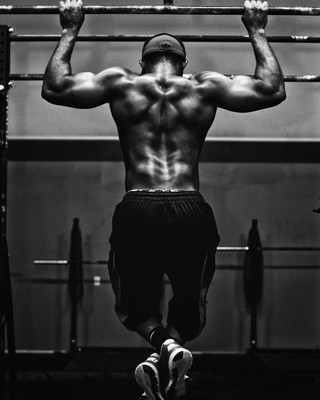 Know Their Approach
"Check in with your trainer about their approach before you hand over your money. Some people might enjoy being screamed at by a ex-military drill sergeant; others may want someone who breaks down every session to its technical components; or you may prefer someone who sends you a message to check in with you after a tough day. Try to choose a PT whose style of delivery meshes well with your personality." – Jason 
Decide Where You Want To Train
"Where you have your sessions will impact the price. In central London, you can expect to pay from £60 per session in a commercial gym, from £100 per session in a boutique studio, up to £200+ for an established personal trainer. Outside central London, the costs could be anywhere from £30 upwards, depending on location and demographics. Remember, you aren't just paying for an hour of somebody's time – you're paying for their expertise. Remember too, that cost isn't the same as value. We're all hardwired to believe you get what you pay for, but more expensive doesn't automatically mean better results. The cost per session should only be weighed against the value your PT provides you. If they give you a generic workout and don't seem to care about your results, it doesn't matter how much they're charging or how luxurious the surrounding is." – Jack
Know When To Walk Away
"There are several red flags to look out for. Firstly, be aware of a PT who isn't willing to tweak your plan. If you're doing the same exercises week in, week out, it's unlikely you're maximising your progress. Although constantly changing workouts isn't always necessary, a stagnant plan that doesn't evolve around you is just as bad. Your PT should also be able to adjust your workouts around any pre-existing injuries. If they don't, this could indicate they're not investing the time in your results that they should be, and are just trying to get away with cookie-cutter workout plans. Also be wary of being given an exhausting workout. Feeling exhausted at the end of a workout may have a purpose, but if it isn't helping you intelligently achieve your goals, you could save your money and just do burpees in your living room until you collapse." – Jack 
Finally, Be Prepared To Do Homework
"The more you're able to do between your sessions, the more you'll benefit from your trainer's expertise within your sessions. For example, rather than paying them to stand next to the treadmill during a cardio session, your PT may ask you to fit in a certain amount of physical activity during your week so your time together can be spent on more technical movements. They may set you a weekly step target; ask you to do specific stretches to aid recovery; encourage you to prioritise sleep; or set you a target of attending a particular class, such as Pilates, every week. If you don't follow their advice, don't blame your PT if you fail to see results. An excellent trainer is like a guide – they can show you to the right door, but you'll have to walk through it yourself." – Jack 
Luke Worthington
A qualified sports scientist and Nike trainer, Luke's sessions cover everything from strength and cardio to mobility and emotional wellbeing, ensuring you see results from all angles. Luke will also offer a nutritional plan that both supports your goals and also fits into a longer-term lifestyle.
Mike Tanner
The senior performance specialist at holistic wellness club Bodyism, Mike takes a 360º approach to health and fitness. His main focus is assessing and correcting postural issues, making him the name to know if the last year has wreaked havoc with your body and you're looking to build strength and overall fitness.
Bradley Simmonds
Trainer to countless A-listers, Bradley promises to get you in the best shape of your life. Having started his career as a professional footballer, his sports background now forms the bedrock of his training principles. He focuses on building functional fitness, i.e. he'll spend as much time working on recovery as building strength.
Peter Cobby
Another personal trainer to the stars, Peter helps red-carpet types and models prepare for the public eye. On a mission to make personal training accessible to anyone wanting a leaner, healthier body, Peter will help you both nail your fitness goals and build confidence.
Dalton Wong
Dalton is the owner of TwentyTwo in Kensington. He's got superhuman skills when it comes to getting clients into shape, but it's his holistic methods that set him apart from the competition. With training plans focusing on exercise, nutrition, recovery and lifestyle, he'll push you physically but also isn't afraid to switch up a session for a massage.
DISCLAIMER: We endeavour to always credit the correct original source of every image we use. If you think a credit may be incorrect, please contact us at [email protected].