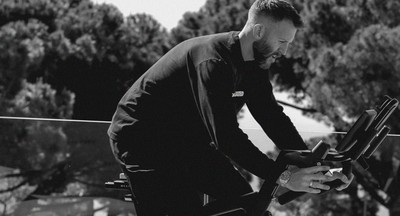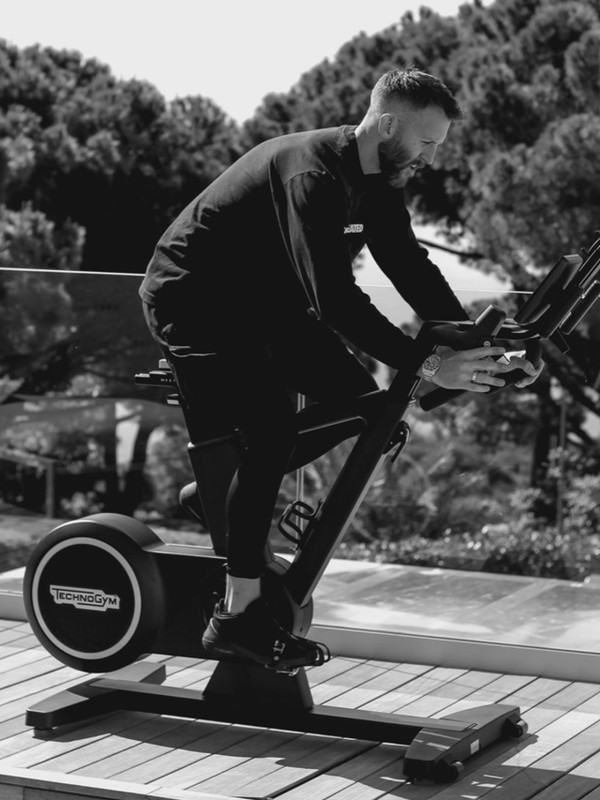 How I Look After Myself: Lee Mullins

---
As the founder of Workshop Gymnasium – the health and fitness programme you can find in Bulgari hotels around the world – Lee Mullins knows a thing or two about staying physically and mentally in shape. When he's not training A-list actors and CEOs, here's how he looks after himself…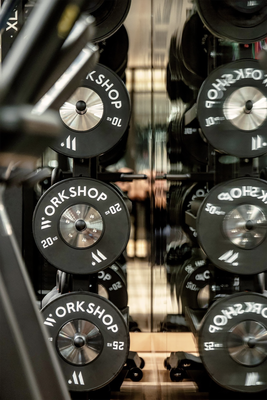 I take breakfast seriously. My daughter is nine months old, so my morning routine looks different these days, but ensuring I get a great breakfast and out of the door on time is a win. To power me for the day ahead, I have to have a breakfast rich in nutrients. If I start the day with something sweet or processed, I feel sluggish for the rest of the day, and am far more likely to skip a workout and make poorer food choices. I typically have two breakfasts, starting the day with something quick, like a protein-based smoothie, with either some vegan protein or a good-quality whey or beef protein powder. Later in the morning, I'll make some eggs and have them with fruit or a high-protein yoghurt. A morning protein shake is also good habit to instil. 
I'm less restrictive with my diet than I used to be. I used to avoid dairy and gluten but am more relaxed now. I love yoghurt – a bowl of Ísey Skyr yoghurt is my go-to snack. I'm also obsessed with good-quality biltong and Roam bars. One rule I still maintain is to never eat fried food – there's no nutritional benefit to fried food whatsoever.
The quality of your food matters. When it comes to animal protein, I tell all my clients to invest in the best-quality meat and fish they can – grass-fed meat and wild-caught fish will contain more nutrients and have a higher percentage of anti-inflammatory omega-3 fats. Open my fridge and you'll always find grass-fed meat, along with a stash of San Pellegrino, plenty of fresh fruit and a variety of nut butters. 
I have sushi for lunch. I'm fortunate to have places like Harrods and some great Japanese restaurants on the doorstep of Workshop London. If I need something quick, I'll pick up boiled eggs and watermelon from Waitrose – sounds odd, but it works.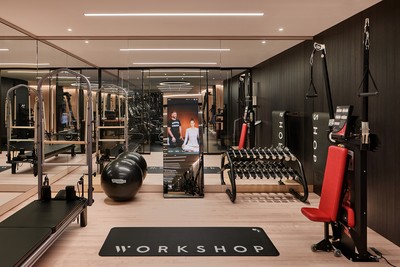 I fuel my workouts with a strong black coffee. During the week, I tend to train in the early afternoon, so will fuel an hour before with a Roam bar and a black coffee. On the weekend, I exercise first thing in the morning, so it's just a black coffee. Post-workout, I'll always have a protein shake. It's the easiest way to get a decent serving of protein into the body to kickstart muscle recovery. 
Fish oil and magnesium feature in my supplement routine. My supplements aren't overly complex, but I do make sure I take vitamin D in the winter months. It's important to look for a vitamin D supplement that also contains K2, which aids absorption. 
Four workouts a week is my sweet spot. If I'm busy, sometimes it's three, and on other weeks it's five, but I feel best when I consistently get four quality workouts in. Typically, three of these sessions are focused on resistance training and the fourth is something different, like yoga or boxing. I know the gym floor like the back of my hand, but there's something refreshing about being a beginner at something, learning a new physical skill and making progress. This is precisely why I fell in love with boxing. Plus, nothing beats the atmosphere of a traditional boxing gym. 
For me, fitness is about feeling strong. When I was younger, I was only motivated by aesthetics and trained to get lean and have more muscle. Today, it's about feeling strong and mobile – and enjoying my training. 
It's important to understand how your body moves. Building and maintaining muscle is important, but I make sure I include time for corrective exercise throughout the week. Corrective exercise encompasses stretching, strengthening and neuromuscular retraining – the aim is to improve any movement dysfunction, correct any imbalance or improve joint mobility. It's about working on your foundations.
Recovery has never been more on trend. The importance of taking a rest day is well established, but exciting developments like ice baths are taking recovery to the next level. I try and have either a sauna or an ice bath a couple of times a week, both for the recovery and health benefits. I have my eye on a Brass Monkey ice bath – it designs the best ice baths in the world. 
Nothing beats a deep tissue massage. If you train three or more times per week, a massage is essential to support recovery. I try and have one as often as I can, especially when travelling. I'm also into fascial stretch techniques. Fascia is the connective tissue that surrounds your muscles and organs, and when something is out of sync, it can trigger pain and problems in other areas.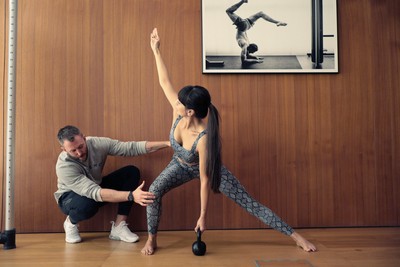 I'm fortunate enough to have access to some of the best coaches in the world. Over the years, Tim Blakey has always helped piece me back together if I've ever picked up any injuries or niggles from training. I've recently started working with Chris Myers, the UK's leading educator on ultrasound, who has helped me better understand how we can measure muscle recovery. 
Mindfulness doesn't have to mean meditating. Over the years, I've found there are three things that enable me to fully switch off – boxing, yoga and playing the guitar. I'm by no means Jimi Hendrix but playing and learning the guitar has been one of the only ways I can solely focus on one thing, and quiet the other noise going on in my head. It's the same with yoga and boxing – I've felt like a beginner with these for so long that when I do practise, I have to be 100% present, which is a great way to disconnect. 
I use three grooming products religiously. These are Dr Bronner's all-natural shower gel; Monks, an all-natural deodorant that actually works; and the Augustinus Bader Rich Cream. 
Routine is my number one sleep rule. Dr Matthew Walker's Why We Sleep is the book I've probably recommended most to clients over the years. It taught me the importance of a consistent sleep routine – going to bed and waking at the same time very day. I also learnt that if you lose weight but aren't sleeping well, most of the weight will come from lean muscle tissue as opposed to body fat. If you nail your sleep, the majority of the weight loss will come from body fat. 
Optimal health is as much mental as it is physical. You can look at your health objectively and subjectively. On a surface level, you can have a full blood panel done, which may show you're healthy, but from a subjective lens, I believe true health is achieved when someone reaches a state when they're not fixated on constant training or burdened by guilt over occasional indulgences. True health manifests when you don't feel overwhelmed or restricted by a rigid set of rules. It's about finding a balance that embraces both physical and mental wellbeing.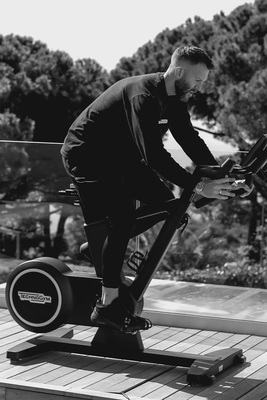 ---
Shop Lee's Expert Picks...
DISCLAIMER: Features published by SLMan are not intended to treat, diagnose, cure or prevent any disease. Always seek the advice of your GP or another qualified healthcare provider for any questions you have regarding a medical condition, and before undertaking any diet, exercise or other health-related programme.
All products on this page have been selected by our editorial team, however we may make commission on some products.
DISCLAIMER: We endeavour to always credit the correct original source of every image we use. If you think a credit may be incorrect, please contact us at [email protected].