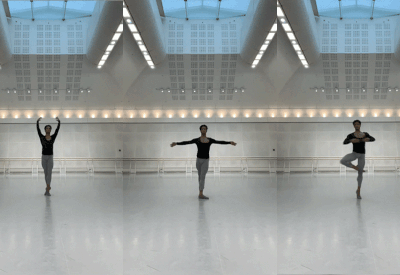 How A Professional Dancer Stays In Peak Condition

---
Portuguese dancer Marcelino Sambé is a principal at The Royal Ballet. Having trained at The Royal Ballet Upper School, he joined the company during the 2012/13 season, and was promoted to the upper ranks in 2019. Here, he tells us what it takes to stay strong, injury free and mentally well in such a demanding career…
Photography @MARCISAMBÉ
I start every day by putting in the extra work to benefit me long term. Ballet class at the company starts around 10:30am, but I get in early to try and do at least an hour of Pilates first. Pilates has been one of the most beneficial things I've done for my body and my career – as have gyrotonics. I find both really set me up for the day. I also really prioritise my sleep – I aim for around eight hours every night, before getting up at 8am and heading into the studio by 9am.
 
Ballet can take a significant toll on the body. In the two-hour session we go through almost every step in the ballet repertoire imaginable, so I find warming up and getting in the right mind frame beforehand is essential. After that, rehearsals start and depending where we are in the season and how many shows you're in, you can be rehearsing up to five or six productions at once. Today, it wasn't so bad. I'm playing Romeo in Romeo & Juliet right now, so we ran through that. After some lunch, we switched over to rehearsing for Swan Lake.
 
As a principal, life can be quite solitary. You might only dance the lead role in three out of 30 performances, but the roles are longer and more demanding, so getting ready between each one takes longer. Plus, you have your own dressing room and coaches – which is such a privilege – but sometimes it's easy to feel quite psychologically lonely. The corps de ballet (the bedrock of the company, which is made up of lots of dancers) are 'on' almost all the time and share dressing rooms and things like that, so there's maybe a bit more camaraderie.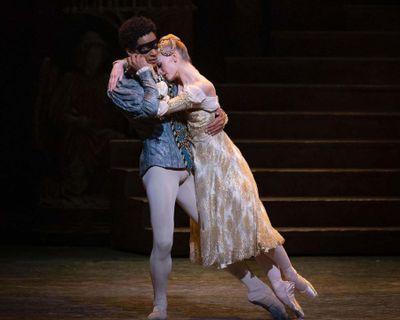 @MARCISAMBÉ
For me, hydration is the key to getting through the day. It's something that was drilled into me at a very young age. Being hydrated keeps your energy up, it stops you from getting cramps in the body… a lot of exhaustion actually comes from poor hydration. And sleep – I've mentioned it already but getting the right amount of rest is so important. When I don't get those eight hours, I always find the day harder to get through. During the day, I also try to enjoy the breaks we have – I make the effort to socialise, chat with people and connect. It energises me.
 
The whole company normally gets ten days off in January. It's called 'mid-season' and it's when people try to travel and get some sun (if we can!). It's pretty much the only extended break we get during the 11-month season. For principals, however, it's a bit different. This year, I wasn't able to have the break because my Romeo & Juliet performances were really close together, so I'll take a bit of time off later. It's also been harder to take time off in the last couple of years, too, as we've been bubbling to ensure we stay safe and can step in for a castmate if someone isn't able to go on stage. Recently they asked me to step in as Mercutio in Romeo & Juliet last minute – thankfully I've danced that role for years, so I knew I could do it.
 
Correct nutrition also plays a huge part. The way we think about nutrition as dancers, as a company, has come so far in recent years – there's so much support, knowledge and guidance available to us now, and my own knowledge has expanded significantly as a result. Certain roles – including Romeo – require serious stamina. There's much more appreciation for what a dancer's body is capable of now and our company – and the ballet world in general – now embraces all kinds of different body shapes. Some of us are more muscular, others are lean. But good nutrition will help you perform better regardless. Back in the day I used to eat something small before a show and then go home and not eat again. Now, I can't even fathom not refuelling and nourishing my body after such effort.
 
Recovery is another necessary part of the process. It's the key to preventing injury. When I was younger, I fractured my left shin and it just proved how much I had to learn about recovery, nutrition, hydration… all the things we've talked about already. I was off for a year and during that time I realised how much I could gain from diving more into the world of health and wellness. In some ways, it really helped me mature as a dancer. Because it was a bone-based injury a lot of my recovery and rehab process came down to enforced rest before working on my calves and glutes to ensure I didn't put so much pressure on my shin. I'm known for my technique and my jumps, so in order not to lose any of that, it meant going back to basics. It was intense, but quite humbling. 
PILATES has been one of the most BENEFICIAL things I've done for my body and my career – as have GYROTONICS. I find both really SET ME UP FOR THE DAY.
Mental health is something that's come on a long way, too. It's such a generational thing in the company – there was a great deal of resilience around when I joined the company, but the people who were pushing through pain or injury weren't necessarily happy or healthy. Those are two priorities we all really think about now. Good performance on stage doesn't equal neglecting your personal feelings or life. I would never be able to do that. It's about finding balance between the two. For me, that means giving everything I can when I'm at the studio or on stage, and then letting it go when I leave the building. Thankfully, I'm not one of those people who feels guilty about switching off!
 
I'm lucky I'm quite naturally strong genetically. My muscle tension is good, so for me, any extra work I put in around dancing is about extending the length of my muscles to make them appear leaner, more graceful. It's about triggering the smaller muscles – I've been told my bigger ones get in the way! It's why I focus so much on Pilates and gyro. My genes are hardwired to turn my big muscles on, but not so much the smaller ones – which is what these two workouts can achieve. That said, there are points in the season when I'm not doing so much partner work, so I have to carve out time to go to the gym to ensure my upper body is ready for the next big physical role. The gym has also helped me get back on my injured leg and boost my confidence. We have some amazing guys on our team whose job is not just to make sure you're recovering from injury in a physical sense, but mentally as well.
 
I was concerned my physicality might limit my career – but it's not turned out that way. When I joined the company, there weren't many contemporary choreographers coming in from the outside to create new work. But when Crystal Pite arrived around 2017 with Flight Pattern, things felt like they were changing. I'm also dancing Romeo – for many years I thought it would be a struggle to convince people I could play that role and not be type-cast as Mercutio. It honestly felt like a breakthrough moment.
 
There have been so many career highlights, it's hard to pick just one. A day that really sticks in my mind is the day I joined the company. I was still technically a student at school but the day they offered me the job they said they needed me to dance in Kenneth Macmillan's Requiem that night at the opera house in Covent Garden. It was like I became a professional overnight – I remember almost every detail from that performance. Also, the day I was made a principal feels like such an important step. It was never a massive goal for me (I was genuinely happy just to be part of this company) but for anyone who follows in my footsteps, I know it will have an impact. No matter where you come from, if you work hard, you can achieve anything.
 
I'm so excited to be playing Romeo alongside Anna Rose O'Sullivan as Juliet in the international cinema broadcast of Romeo & Juliet on 14th February 2022. It will be watched by audiences across 900 cinemas worldwide, so it's a real opportunity to reach people beyond those who can make it to Covent Garden. It's an important role to me emotionally – I remember being young and watching my idol Carlos Acosta dance Romeo with Tamara Rojo. Being able to step into his shoes all these years later is such a blessing.
 
Romeo & Juliet will be screened on 14th February, with an encore performance broadcast on 20th February. Book your tickets here. Follow @RoyalOperaHouse and @MarciSambe on Instagram.
DISCLAIMER: We endeavour to always credit the correct original source of every image we use. If you think a credit may be incorrect, please contact us at [email protected].