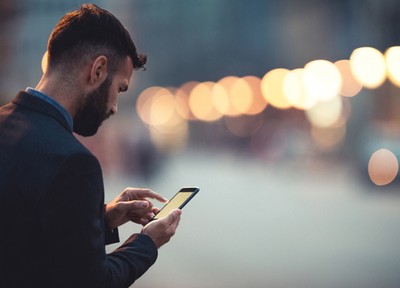 The Online Mental Health Services To Know

---
Whether you're feeling overwhelmed by life or struggling with feelings of isolation or loneliness as a result of the pandemic, it might be time to enlist the help of an expert. From hypnotherapy to psychology, these are the names who can give you a helping hand live from your own home.

BEST FOR PERSONALISED THERAPY: Olivia
Offering a bespoke approach to online therapy, each Olivia journey starts with a 60-minute chat with one of the team's therapists to better understand your objectives and how you're feeling. Within 24 hours, you'll be matched with a therapist and after your first two sessions, the team will check in to see how you're doing. Trained to help with everything from depression and relationship issues to grief and adapting to parenthood, every Olivia therapist has a minimum of seven years' practising experience and goes through a six-step recruitment process. Sessions can be booked between 7am and 8pm on weekdays and can be rescheduled up to 48 hours before the scheduled time.
PRICE POINT: New customers can book a free 20-minute video chat with the Olivia team; prices start from £110 per session thereafter.
Visit Olivia.House
BEST FOR AFFORDABLE THERAPY: Healingclouds
Having recently been named as 2020's Best Mental Healthcare Platform, Healingclouds is on a mission to remove the obstacles faced by those needing support. One of the UK's lowest-priced therapy providers, this online service connects users to a pool of therapists via video call, with 60 to 90-minute sessions from as little as £35. A range of therapies are available from accredited practitioners – think CBT, psychological counselling and psychotherapy – and the service also offers therapist-led courses, giving users access to expert mental health knowledge from just £7 a month.
PRICE POINT: Healingclouds has a number of monthly subscription packages, from £45 per month to include one therapy session, to a more premium package including four sessions at £140 per month.
Visit HealingClouds.com
BEST FOR GOLD-STAR THERAPISTS: The Soke
Offering the full spectrum of psychotherapy, psychiatry, counselling and coaching services online, The Soke is the latest arrival on the capital's mental health scene. Aiming to destigmatise the world of therapy, The Soke's expert roster features some of the world's best therapists, trained to deal with addictive behaviours, divorce, family conflict, career planning, redundancy, infertility and everything in between. If you are based in London, The Soke, as providers of an essential service, remains open, and their Alpha-Stim treatment is worth try if you're suffering from anxiety. It's approved by the NHS and proven to treat depression in as little as 20 minutes.
PRICE POINT: Online sessions start from £250.
Visit TheSoke.uk
BEST FOR FIRST-TIMERS: Help Hub 
If you're interested by the idea of therapy but not sure where to start, new online service Help Hub can help you start your journey. Offering free 20-minute calls with a qualified therapist, the Help Hub team will provide you with the emotional support you need to feel better. You can book a call as many times as you like and there's also the option to book a call for someone else, such as an elderly relative without internet access who you feel needs support. More than 800 qualified volunteer therapists nationwide are now supporting the Help Hub with their expertise, providing 2,500-plus virtual support sessions every week. 
PRICE POINT: The service is free of charge.
Visit TheHelpHub.co.uk
BEST FOR BUSINESSES: Work Well Being Play
Whatever the size of your business, this new service aims to enhance employee health with on-demand masterclasses from some of the UK's leading workplace wellbeing experts. Topics include managing stress, working effectively, understanding self-care and dialling down anxiety, and new masterclasses are released each month to keep you continually inspired. Making it easy for employees to access information, all 60-minute masterclasses are broken down into individual lessons of five to ten minutes each, and membership also comes with downloadable support resources and toolkits.
PRICE POINT: Individuals can join on a monthly basis for £15. If you're a business, get in touch with the team for a customised quote.
Visit WorkWellbeingPlay.co.uk
BEST FOR MUMS: Suzy Reading
An SL favourite, chartered psychologist Suzy Reading is the name to know when it comes to self-care, especially if you're a new mum. It was Suzy's life experience of motherhood colliding with the terminal illness of her father that sparked her passion for self-care, which she now teaches to her clients to better cope during periods of stress and change. If you feel your emotions and stress levels are all over the place, Suzy can help – book a session with her over Zoom or the phone. Suzy's Instagram (@SuzyReading) is also full of helpful content, and every Monday at 9am Suzy hosts her weekly Monday Micro Moment, which explores a different theme to boost wellbeing. Previous sessions are saved on Suzy's IGTV, too, meaning there's plenty of content for you to dip into.
PRICE POINT: From £125 per 1-2-1 session, but reduced rates are available where this is inaccessible.
Visit SuzyReading.co.uk
BEST FOR MINDFULNESS: Headspace 
With increasing studies showing meditation and mindfulness are crucial for looking after your mental wellbeing, it's worth downloading Headspace, which recently released a series of free content designed to help you navigate change, reframe anxiety and deal with tough times. During the current global crisis, Headspace is also offering free premium access to the app to all NHS health care professionals. Whether you're struggling to sleep, feel constantly anxious or overwhelmed by the news, Headspace offers essential tools for managing stress at this tricky time. 
PRICE POINT: Headspace's Weathering The Storm content is free to download via the app.
Visit Headspace.com
BEST FOR PSYCHOTHERAPY: A Place To Heal
Whether you were already undergoing mental health support or are experiencing new levels of distress, worry and anxiety, A Place to Heal's online service can help. The tribe of therapists, whose specialisms include addiction, relationships, self-esteem, CBT, bereavement and adolescent mental health, are second-to-none and fully available for virtual therapy. Ensuring wellness is accessible for all, A Place to Heal is also offering weekly online sessions – think group meditations, nutrition workshops and shamanic women's circles – with prices starting from £15. Post-lockdown, A Place to Heal's bricks-and-mortar space, nestled on a green corner of Holland Park, is well worth a visit. 
PRICE POINT: Prices for a psychotherapy session start from £115 for a 60-minute session.
Visit APlaceToHeal.co.uk
BEST FOR HYPNOTHERAPY: Fiona Lamb 
By working at theta brain wave activity, hypnotherapy has been shown to be 93% effective after just six sessions compared to 38% effective after 600 psychoanalysis sessions. Specialising in mental health, addiction, emotional eating and insomnia, Fiona will help you manage negative thoughts and behaviours on an unconscious level through the power of hypnotherapy. On a mission to remove the taboos surrounding hypnotherapy, Fiona's approach is fresh and modern, and her realistic, soothing advice has earned her the reputation as of one the capital's top practitioners. Fiona is usually based on Harley Street but online sessions have been proven to be just as effective – all you need is a decent pair of headphones. 
PRICE POINT: Sessions are priced from £200 but a package of six is recommended for the best results. 
Visit FionaLamb.com
BEST IF YOU'RE FEELING LONELY: HearMe
Helping you stay connected in a time of disconnection, HearMe is this year's most hyped app. A free service, the app connects users to a trained, empathetic HearMe listener 24-hours a day, allowing you to open up and chat about what's on your mind. Your listener – matched to you based on age, gender and what you want to talk about – will be available for as long as you need them, all via a text-based chat. The service is completely anonymous and secure, and there's also the option to keep a journal after each session, allowing you to reflect on your thoughts and feelings as you go.
PRICE POINT: Free of charge.
Visit HearMe.App
If you need immediate mental health support, the Samaritans are available on 116 123; you can also email them at [email protected]. Due to the current outbreak, branch visits are currently suspended but the phone lines are very much open and the team is ready to listen. 
DISCLAIMER: Features published by SheerLuxe are not intended to treat, diagnose, cure or prevent any disease. Always seek the advice of your GP or another qualified healthcare provider for any questions you have regarding a medical condition, and before undertaking any diet, exercise or other health-related programme.
DISCLAIMER: We endeavour to always credit the correct original source of every image we use. If you think a credit may be incorrect, please contact us at [email protected].