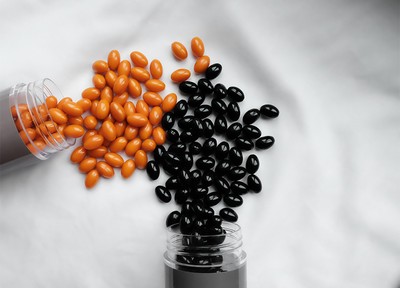 The Smart Supplement To Know

---
New supplements that promise to improve your health continue to pour onto the market, making it harder to know which ones to go for. Developed by a Cambridge University scientist, Lumity Morning and Night Male is a first-of-its-kind supplement that stands out from the crowd. Here is why you ought to give it a go...

CREATED IN PARTNERSHIP WITH LUMITY
improve your skin
When it comes to improving the appearance of your skin, it pays to target the deepest layers, and that's where Lumity's Morning and Night Male supplement comes in. It's a powerhouse blend of vitamins, minerals, amino acids and essential nutrients designed to support men's skin health from the deepest levels.
Added zinc, iodine, vitamin A and a powerhouse team of amino acids support skin health, while vitamin C bolsters collagen production – making this supplement a powerful anti-ager for men's skin.
Lumity's creator Dr Sara Palmer Hussey explains: "Lumity specifically supports the health of the skin with Zinc, Iodine and Vitamin A, while Vitamin C is included to maintain youthful collagen formation. Selenium and Zinc support strong nails and contribute to hair health."
This clever two-step formula targets the three main threats to the health and youthfulness of the skin which are glycation, microinflammation and free radicals. 
"The amino acid alanine, contained in Lumity, which is well absorbed as a supplement, can effectively upgrade levels of carnosine and help the body prevent the damage caused by glycation," says Palmer Hussey.
"Cysteine, contained in Lumity, is an amino acid that replenishes levels of the natural antioxidant glutathione in the body, which are depleted by age and illness. Glutathione neutralises free radicals and prevents them from causing damage to cells. As a bonus, cysteine also lends a hand to reduce glycation and inflammation."
Chronic micro-inflammation in the skin impairs the healthy functioning, repair and renewal of skin cells and accelerates ageing, Sara adds: "It can be caused by excessive sun exposure, environmental pollutants and by irritants commonly contained in skincare products. Turmeric, contained in Lumity, is a spice that has been used in India for thousands of years in cooking and as a medicinal herb. It counteracts inflammation effectively and is also a powerful antioxidant and antibacterial agent."
Plus, the results of taking Lumity's Morning and Night Male supplement can be visible in as little as six weeks, says Dr Palmer Hussey.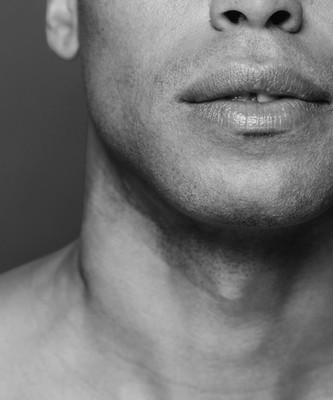 "IT'S A POWERHOUSE OF VITAMINS, MINERALS AND AMINO ACIDS DESIGNED TO SUPPORT SKIN HEALTH FROM THE DEEPEST LEVEL."
enhance focus & reduce tiredness
Unlike your average supplement, Lumity's Morning and Night Male Supplement goes above and beyond to support your body round the clock. With two separate sets of ingredients for morning and night, its formula supplies the body with the right nutrients at the right time for optimum circadian health – meaning you'll have more energy and enhanced focus to do the things you love, with no more afternoon slumps by day and better rest and recovery by night.
 
boost your mood & energy
Lumity's Morning and Night Male supplement delivers an energy-boosting blend of nutrients. Think vitamin C and magnesium to reduce fatigue and contribute to optimal psychological function. Zinc and iodine will also boost brain health while added selenium and iodine keep the thyroid (which controls your metabolism) in check, so you'll reduce the chances of snacking in between meals and keep extra kilos at bay too.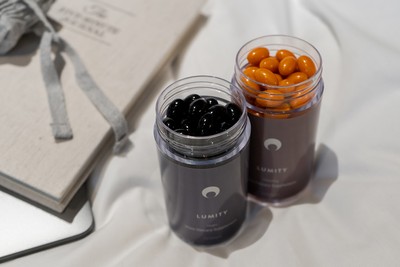 supercharge your immunity
With more us looking for ways to stay physically well, Lumity's supplement for men has you covered when it comes to immunity. Lumity contains Selenium, Zinc, Vitamin C, Vitamin D, and Vitamin E which, along with key amino acids, are critical nutrients for a healthy immune system, meaning no more sick days.
 
Lumity's Dr Sara Palmer Hussey explains: "The night capsules contain three specific amino acids (L-arginine, L-lysine and L-glutamine) that have been found to naturally increase the body's own release of HGH to more youthful levels, thus enhancing repair and rejuvenation in the body. Taking these at night harnesses the reparative properties of sleep by stimulating the release of human growth hormone (HGH), which is released in its biggest daily surge from the pituitary gland during sleep and is responsible not only for repair and regeneration but also boosts immune function. Its release can be inhibited by stress and levels of HGH decline in the body from our 30s onwards. Because of its ability to sustain youth and a strong immune system, it is a good idea to support its production."
"I FEEL SHARP WITH MORE ENERGY AND THERE'S A TANGIBLE DIFFERENCE WITH JET LAG WHEN I TRAVEL. MY IMMUNITY HAS ALSO IMPROVED, EVEN WHEN I'M TRAINING OUTSIDE IN THE RAIN."
- Andrew Irwin, British Superbike racer
PROTECT YOUR HEALTH
The Lumity line-up also features three male-specific ingredients: pumpkin seed oil, L-citrulline and L-taurine. "Citrulline is an amino acid that is great for energy and improving endurance and cognitive function, as well as reducing blood pressure," says Dr Palmer Hussey. "L-taurine, meanwhile, has been shown to prevent diabetes, strengthen cardiovascular health, improve athletic performance, mitigate anxiety and insomnia, and protect the testes from oxidative stress. Pumpkin seed oil is high in carotenoids and can have beneficial effects for prostate health."
IT'S BACKED BY SERIOUS SCIENCE
Lumity's Morning and Night supplement for men is the result of years of scientific research. Its all-in-one formula covers you on multiple levels. "It's formulated for men concerned with ageing well, as a preventative step or to slow down ageing," says Dr Palmer Hussey. "Lumity offers tangible benefits: greater vitality and endurance; improved skin; healthy bones, muscles and joints; increased mental performance; and a strong, resilient immune system."
 
It's Good For You – And The Planet
Lumity is free from any nasties, making it a natural and science-backed way to improve your health. If that wasn't enough, it comes in reusable glass bottles, plastic-free refill pouches and recyclable outer packaging. Each bottle contains 84 capsules, enough for a 28-day supply. Simply take four capsules in the morning and four before bed. Plus, each capsule is suspended in flaxseed oil for maximum absorption, meaning Lumity can be taken on an empty stomach without any side effects.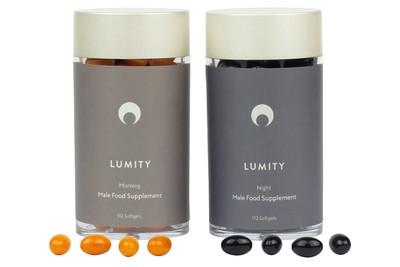 Discover the benefits for yourself: subscribe and get 30% off your first three months' worth of supplements (usually £72 for a single purchase). Enter the code SLMAN2020 at LumityLife.co.uk.

DISCLAIMER: *Features published by SLMan are not intended to treat, diagnose, cure or prevent any disease. Always seek the advice of your GP or another qualified healthcare provider for any questions you have regarding a medical condition, and before undertaking any diet, exercise or other health-related programme.
DISCLAIMER: We endeavour to always credit the correct original source of every image we use. If you think a credit may be incorrect, please contact us at [email protected].