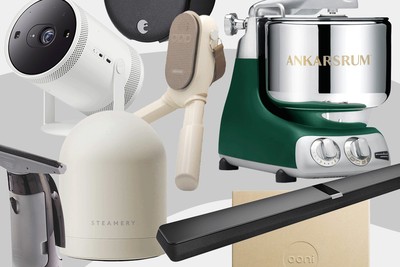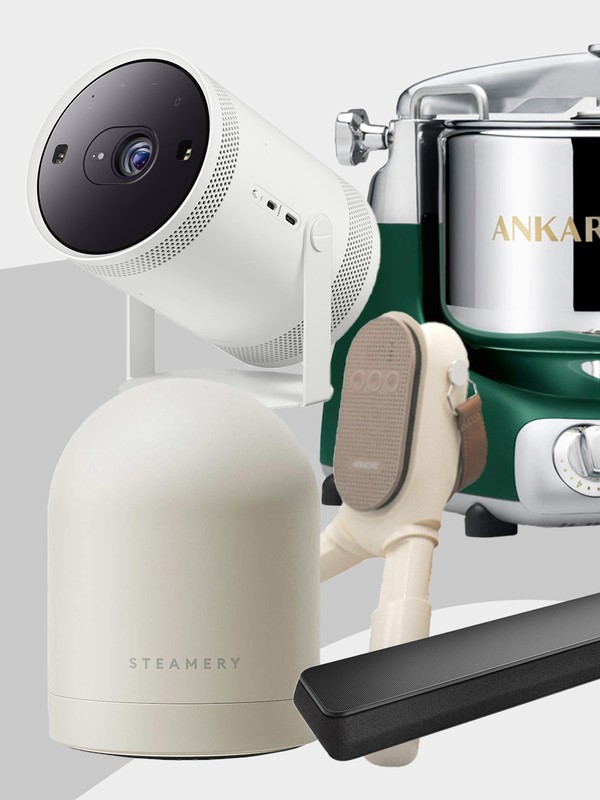 11 Cool Gadgets & Accessories For Your Home

---
As ever, there's plenty of new tech to get excited about right now. From speakers and soundbars to slick kitchen appliances, here are 11 of the best home gadgets and accessories to check out…

Aldi Easy Home Window Vacuum, £16.99
Inspired by Karcher's bestselling window cleaner, Aldi's device works hard at cleaning various surfaces like windows, mirrors, tiles and shower screens. It comes with multiple attachments, including a window-cleaning head and suction head, as well as a handy spray bottle and microfibre cloths. Spray the surface and use the device to suck up the dirty water before buffing with a cloth. A quick way to wash the car or deep clean the bathroom, the device has a battery life of up to three hours. 
Available here 
Aerative Heated Clothes Dryer, £75
This heated clothes dryer was made for businessmen on the go. Its patented technology uses air ducts to dry clothes and shoes by ejecting hot air, while an alloy wire heating mechanism means items dry quickly. There's a UV lamp to eliminate bacteria, as well as a timer function that automatically switches off the device once items are dry. With eight hours of battery life, the dryer also comes with a protective travel pouch and four clothes pegs.
Available here 
Bowers & Wilkins Panorama 3, £849
Bowers & Wilkins's new soundbar is a serious at-home sound system for films, TV, gaming and music. Made in collaboration with the sound engineers at Abbey Road Studios, the bar has built-in Dolby Atmos spatial audio for floor-to-ceiling immersion. With 13 drivers and two subwoofers, it's the brand's most ambitious soundbar to date, but is still easily installed with the app and Bluetooth. A worthy investment for your living space.
Available here 
Tefal Easy Fry 2-in-1 Fry & Grill, £109.99
Air fryers use up to 75% less oil than conventional cooking methods, and are more energy efficient than regular fan ovens. Tefal has been leading the way for a while, and it's new Easy Fry also features a grill. Cook meat, fish, veg and more on the grill plate (you'll even get grill marks) for leaner meals. It's 49% faster than a conventional oven and has a 4.2l capacity for up to six portions. Download the app for recipes and meal prep ideas.  
Available here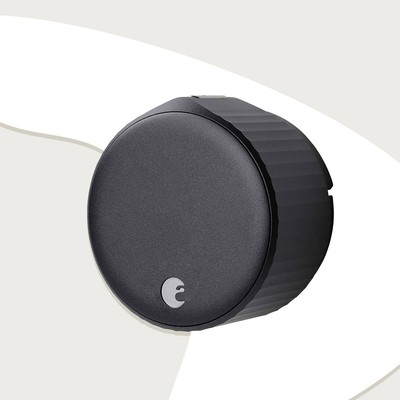 August Smart Lock Pro, £334.27
If you're looking to upgrade your home security, put this smart lock at the top of your list. Once you've installed the device on the inside lock of your front door, it will automatically unbolt when you approach the door as the device connects to the app on your smart phone. You can also forget key copying – instead, share permanent, scheduled or temporary access to your home with friends, family and other people you trust.
Available here 
Ooni Baking Stone, £19.99
Pizza ovens have really taken off over the last couple of years. If you're on a budget, this is the next best thing. Market leader Ooni has created a baking stone that can be used in regular ovens to achieve that stone-baked flavour on homemade pizzas. Whack the oven up to the highest heat so the stone can reach scorching temperatures. The stone draws out excess moisture from the dough for a crispy base. It even works on bread and pastries. 
Available here 
Eve Energy Smart Plug, £39.68
Eve Energy's smart plug turns everyday appliances into smart devices. A clever tool for tracking how much energy you're using, the plug links to an app on your smart phone to track how many watts an appliance is using and how much it will cost. It controls devices from your phone, including lamps, coffee machines, humidifiers and more, while the child-lock feature makes it safe to use in all rooms.
Available here
Samsung The Freestyle HDR Full HD Smart Portable Projector, £499
At-home projectors tend to be large and clunky. Cue this nifty Samsung device which belies its small size to conjure a 100-inch screen for films, sport and anything else. While its stand lets you adjust the angle by up to 180°, the auto-focus function adjusts to different walls and backgrounds. And no matter how it's positioned, The Freestyle will automatically straighten the screen, even on tilted ground. Expect full HD colour, and 360° audio.
Available here
Horl 2, £299
Kitchen knives can quickly go blunt if you don't sharpen them frequently. Horl is the brand to know for excellent sharpeners that get the angle just right. Horl 2 is three times quicker than the original – and you don't have to soak the knives first. Easy and safe to use, blades magnetically attach to the bar while you move the roller back and forth to sharpen and hone the knife. There's also a separate – and more robust – bar for Japanese knives.
Available here 
Sonos Sub Mini Wireless Subwoofer, £429
If you've kitted out your home with Sonos speakers, the brand's wireless subwoofer should be next on your list. A small device that makes a big impact, the subwoofer adds bass and sub-bass to take your sound quality to the next level. You can connect it to Sonos's soundbar or speakers, and customise the bass level for films and TV or music.
Available here 
Steamery Pilo No.2 Fabric Shaver Selfridges, £55
Scandi brand Steamery want us to take better care of our clothes and make them last longer. This fabric shaver will give your favourite jumpers or sweater a new lease of life by removing bobbles, pills and fuzz from knitwear with its six precision razor blades. No batteries needed, and the compact size means you can take it anywhere.
Available here
All products on this page have been selected by our editorial team, however we may make commission on some products.
DISCLAIMER: We endeavour to always credit the correct original source of every image we use. If you think a credit may be incorrect, please contact us at [email protected].