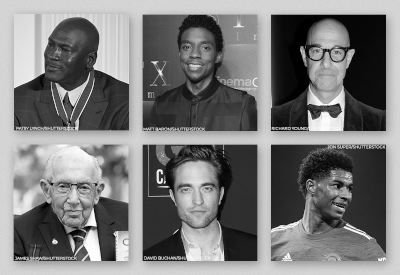 2020's Best Men

---
2020 is set to be remembered for all the wrong reasons. But, in the teeth of a global pandemic, a few good men stepped up and did something a bit special. From a GOAT sportsman to the world's smoothest negroni maker, here are SLMan's best men of 2020…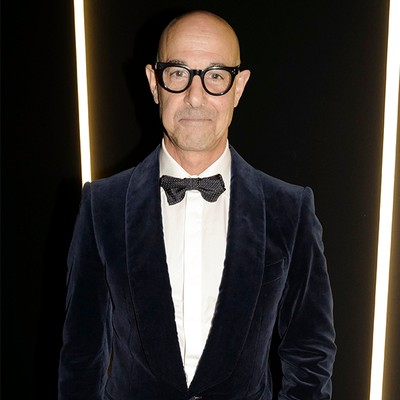 RICHARD YOUNG/SHUTTERSTOCK
STANLEY TUCCI
Way back when in April, a 60-year-old character actor accidentally stole the spotlight when a video of him making a negroni for his wife Felicity went viral. Men and women alike swooned over Stanley Tucci's gently drawled instructions and easy bar technique, and the drink itself became a similarly reassuring presence in our lockdown lives. We hear Stanley's working on a full-blown food-focused memoir that's due next summer, but there might be something even bigger waiting for the New Yorker early in 2021: an Oscar nomination for his portrayal of a man living with Alzheimer's in this year's excellent Supernova.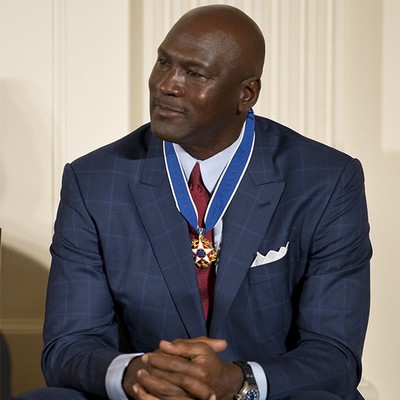 MICHAEL JORDAN
"You could argue that Michael Jordan was as good at his job as anyone has ever been at their job ever in anything." That's how one of the talking heads on 2020's standout documentary series The Last Dance described basketball's greatest ever player (sorry, Lebron James). In the early 90s, Jordan transformed a mediocre Chicago Bulls outfit into serial world beaters. He looked good back then in the iconic Nikes that took his name; and he looks good now, smoking cigars in his armchair. In a rank bad year, MJ gave us a much-needed reminder of what greatness is.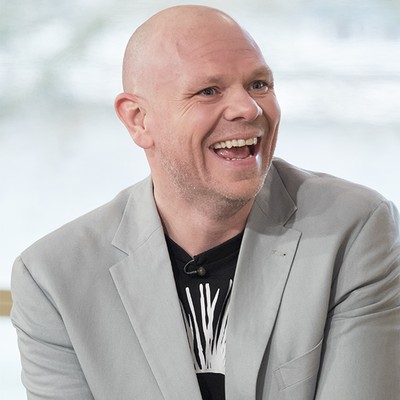 KEN MCKAY/ITV/SHUTTERSTOCK
TOM KERRIDGE
In a year that was defined by closed doors and social distancing, chef Tom Kerridge reminded us why hospitality is so important – and showed he can do so much more than just serve you Michelin-starred comfort food in a crisis. In April, he led an initiative that took just a couple of days to raise £100k for meals for frontline NHS workers near his Marlow restaurant empire. Then he went and helped cook over 80,000 said meals. In the autumn, he turned his attention to the sector he knows best. Saving Britain's Pubs went out on the BBC and shone a light on the quietly heroic folk fighting to keep locals open. Just last month, he dropped a cookbook full of old-school British classics. Cheers for everything, mate.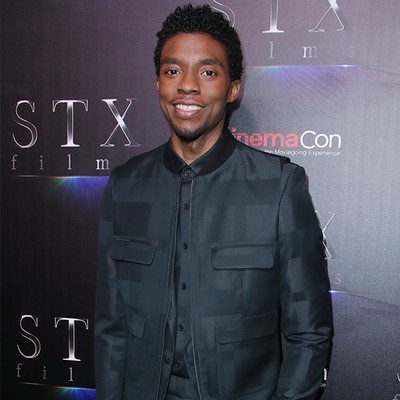 CHADWICK BOSEMAN
When American actor Chadwick Boseman died of colon cancer in August, it came as a shock. The star of Black Panther never spoke publicly about his illness, and just a couple of months earlier the 43-year-old had landed on Netflix as Stormin' Norman, fallen hero of Spike Lee's Da 5 Bloods. After his diagnosis in 2016, he continued to work, completing that film, as well as the newly released Ma Rainey's Black Bottom, which might earn him a posthumous Oscar nomination. Whatever happens, Boseman was a talented, warm, intelligent actor who is now a real-life fallen hero.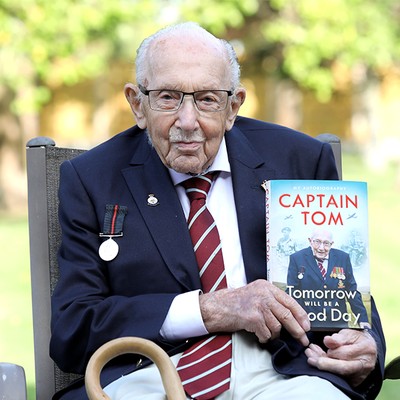 CAPTAIN TOM MOORE
Captain Tom Moore only set out to raise a grand for the NHS by walking 100 laps of his garden for his 100th birthday. In the end, the nation's favourite centenarian banked almost £33m for the nation's favourite health service. And he hasn't stopped since. There's been a knighthood, a number-one single and two Guinness World Records (greatest amount raised by an individual charity walk and oldest person to have a number one). But the crowning glory surely came from his hometown Keighley Bus Company, which has renamed a bus after him. Well deserved it is too.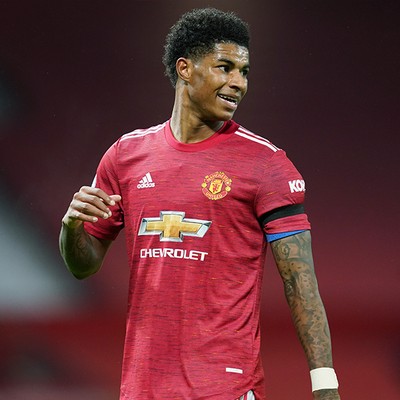 MARCUS RASHFORD
At the outset of 2020, Marcus Rashford was best known as a Manchester United footballer and scorer of ice-cool penalties for both club and country. Today, he's Marcus Rashford MBE and he's even better known as the man who won free school meals for children who needed them throughout the summer holidays. Last month, he was in the government's ear again, persuading them to release an extra £170m to help low-income families struggling in the face of Covid-19. At the tender age of 23, the boy done good.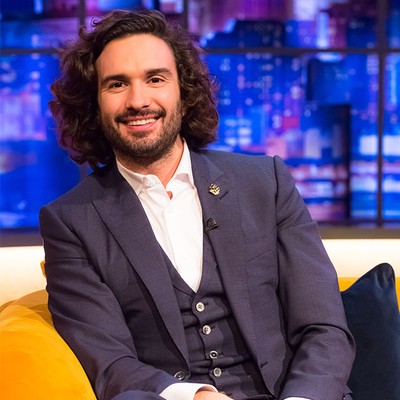 BRAIN J RITCHIE/HOTSAUCE/SHUTTERSTOCK
JOE WICKS
Earlier this week, YouTube revealed its most watched videos of 2020. Outside of music videos and film trailers, the UK winner was personal trainer Joe Wicks. Bayern Munich thrashing Barcelona in the Champions League? Phillip Schofield coming out on daytime telly? Nothing could compete with Wicks' deadly combo of six pack and curly locks. His first 'PE with Joe' video notched more than 7m views. By October, he'd raised almost £600k for the NHS and bagged an MBE. The following month, just as the rest of us were wondering why we found ourselves in a permanent state of lockdown exhaustion, he cranked out a 24-hour workout for Children In Need. Take a breather now, son – you're making us look bad.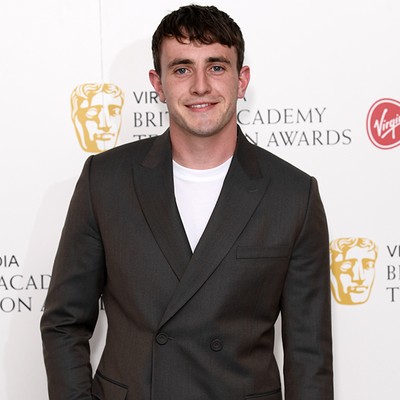 DAVID FISHER/BAFTA/SHUTTERSTOCK
PAUL MESCAL
Not so long ago, Paul Mescal was an up-and-coming Gaelic footballer who'd been forced to give up the sport by a jaw injury. He got involved in a school production of Phantom of the Opera and things have just spiralled upwards from there. In spring, he helped Normal People become that most abnormal of things: a TV adaptation of a successful novel that's a match for its source material. He earned an Emmy nomination for his turn as love interest Connell, while the chain necklace he wore got its own Instagram account. Now the 24-year-old's being whispered about as a future James Bond. In the meantime, look out for him on a big screen (hopefully) next year in The Lost Daughter, directed by Maggie Gyllenhaal.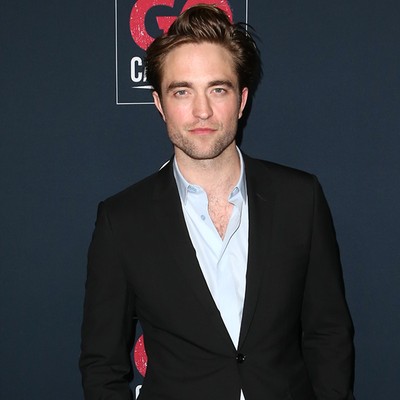 DAVID BUCHAN/SHUTTERSTOCK
ROBERT PATTINSON
The actor formerly known as R-Patz is a decade further along than young Mescal, but he too has made remarkable progress recently. Once thought doomed only ever to be known as the Twilight teen idol, Robert Pattinson shed his fangs and went away to cut his teeth in independent cinema. In recent years, he's been outstanding in indie hits like Good Time, High Life and The Lighthouse. He returned triumphantly to the mainstream in 2020's sole blockbuster – Christopher Nolan's Tenet – won praise for his turn in Netflix's big-budget The Devil All The Time and is now filming The Batman. It's probably time to stop mentioning the R-Patz thing.
DISCLAIMER: We endeavour to always credit the correct original source of every image we use. If you think a credit may be incorrect, please contact us at [email protected].