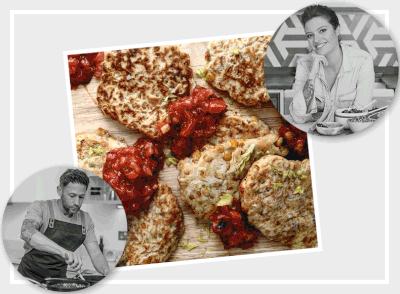 6 Easy Dinner Recipes

---
Now's not the time to be nipping out for that missing sprig of Thai basil. To help you maximise the potential of what's already in your kitchen, SLMan asked food writers Jack Monroe and Ian Haste to whip up some simple dinner recipes all made with store-cupboard essentials.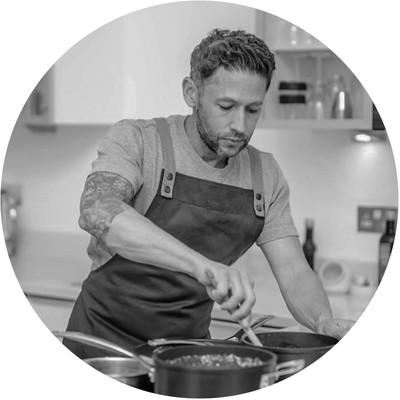 IAN HASTE
Sausage & Hasselback Potato Bake
INGREDIENTS
8 new potatoes
1 red onion
1 broccoli head, cut into florets
1 tbsp of thickened balsamic vinegar or glaze
1 tbsp of honey
8 sausages
Salt & pepper
Olive oil
METHOD
Lightly cut the new potatoes by hasselbacking the tops (slicing many slices halfway through).
Add to a baking pan along with the sausages, a splash of olive oil and the red onion cut into thick chunks.
Season with salt and pepper.
Add to a preheated oven at 180ºC for 23 mins, shaking the pan every 10 minutes to get colour on all the sausages and potatoes.
Drizzle the honey onto the potatoes.
Add the broccoli balsamic glaze and put back into the oven to caramelise – usually 10-12 minutes longer.
Serve and enjoy.
Cheat's Biryani
INGREDIENTS
200g of basmati rice
1 tbsp of vegetable oil
1 onion, finely chopped
4 chicken breasts
30g of curry paste, or 1 jar of pre-made curry sauce
2 cloves of garlic, finely chopped
1 handful of spinach
1 tbsp of mint sauce or fresh mint
1 handful of sultanas or raisins
1 cup of yogurt
METHOD:
Add the rice to a baking tin. Stir in enough water to be double the quantity of rice. Stir in the curry paste, raisins and garlic. Add the chicken breast.
Put the tin in a preheated oven at 200ºC for 23 mins.
Add the oil to a frying pan with the onion. Cook until crispy.
Stir the yogurt in with the mint sauce and a splash of water.
Once cooked, take out the chicken tray and top with the mint yogurt, crispy onions and spinach.
Serve and enjoy.
Speedy Carbonara
INGREDIENTS
1 tsp of olive oil
3 egg yolks
45g of grated parmesan
Salt & pepper for seasoning
400g of spaghetti
2 garlic cloves, finely sliced
1 handful of spinach (optional)
Mushrooms, sliced (optional)
3 slices of ham
 
METHOD
Roughly chop up the ham and add to a medium-heated frying pan with some olive oil. Start to cook until slightly crispy – you can add the mushrooms and the garlic at this time too.
Add the spaghetti to a preheated pan of boiling water. Season with salt and pepper, and cook until softening.
Add the egg to the grated parmesan and mix together in a bowl.
Add the spaghetti to the ham (and mushrooms), mix together and stir in the egg yolk/parmesan mixture. Mix well and add a splash of the pasta water to create a silky sauce.
Stir through the spinach if desired.
Serve and enjoy.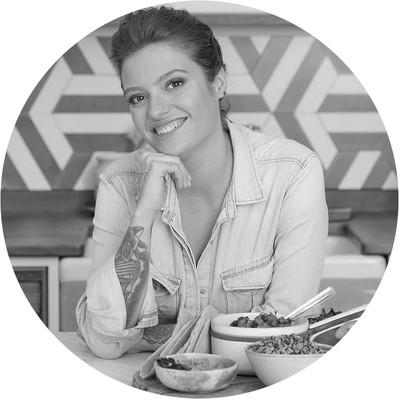 JACK MONROE
Three Tin Tender
INGREDIENTS
1 x 400g tin of chopped tomatoes
1 x 400g tin of stewed steak
1 x 330ml can of full-sugar cola
METHOD
Pour the tomatoes and cola into a large pan. Bring slowly to the boil, keeping an eye on it and stirring well – the bubbles in the cola will rise rapidly and boil over if you don't keep them under control.
When it starts to come to a boil, reduce to a simmer and cook for 20 minutes to reduce and thicken the sauce.
Tip the stewed steak into a sieve or colander. Rinse off the gravy as best you can, then add the meat to the pot.
Turn the heat back up. Cook for a further 10 minutes – or as long as you can spare. The longer this cooks for, the thicker and glossier the sauce becomes, but 10 minutes will suffice.
Simply heat through when required and serve.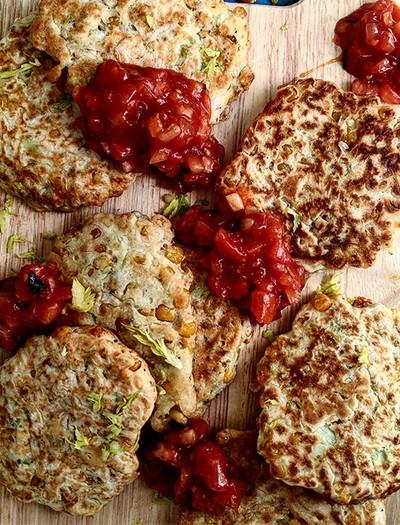 Corn Fritters
INGREDIENTS
75g of self-raising flour
1 small onion, finely chopped, or 100g of frozen sliced onion
1/8 tsp of cayenne pepper or 1/4 tsp of chilli powder
Salt & pepper
300g of tinned sweetcorn, drained
2 eggs
2 tbsp of milk or water
2 tbsp of cooking oil
METHOD
Toss the onion into a large mixing bowl. Add the flour, cayenne pepper or chilli powder, salt and pepper. Stir well to coat it all.
Add the sweetcorn to the bowl and stir again.
Crack in the eggs and add the milk or water, then mix well to form a rough batter.
Heat the oil in a large frying pan on a medium heat.
Drop in the batter, 2–3 tbsp at a time.
Cook for 3–4 minutes on each side,. Serve.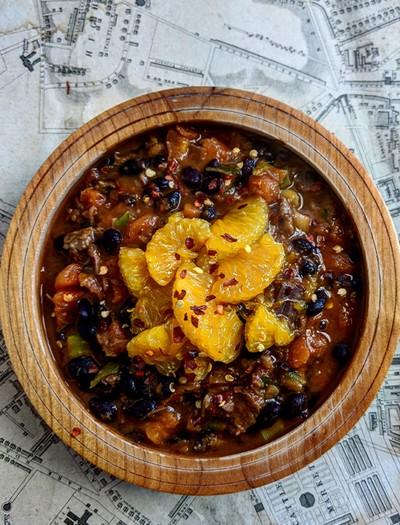 Something Like A Feijoada
INGREDIENTS
1 x 400g tin of black beans, drained & rinsed
100g of frozen sliced onion, or 1 small onion, finely sliced
2 tbsp of garlic paste, or 4 fat cloves of garlic, crushed
2 tbsp of tomato purée or ketchup
1 tbsp of paprika
1 chicken or beef stock cube
1 x 300g tin of mandarins, drained
1 x 400g tin of stewed steak, drained & rinsed
A few pinches of dried chilli flakes
METHOD
Tip the black beans into a large saucepan. Add the onion, garlic, tomato purée and paprika.
Cover with 700ml water and crumble in the stock cube, then bring to the boil.
Reduce to a simmer and cook for 30 minutes, until the beans have started to soften.
Add the mandarins and stewed steak to the pot.
Cook for a further 20 minutes.
Finish with dried chilli flakes to taste. Serve.
DISCLAIMER: We endeavour to always credit the correct original source of every image we use. If you think a credit may be incorrect, please contact us at [email protected].