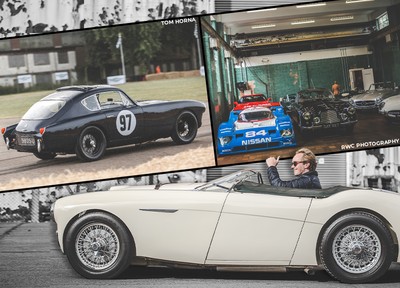 Classic Cars: What You Need To Know

---
The value of Britain's classic car industry has more than doubled in less than a decade. Tobias Gourlay asked Bicester Heritage's Philip White what's going on, how much money you need to get involved, and why 90s Porsches were the last true Porsches.

What makes a car a classic, Philip?
Technically, a classic can be anything 40 years or older – any type, make, size or shape from anywhere in the world. You can even include trucks and military vehicles. These days, though, I think you can look at anything pre-1990 as a classic. Widening the definition opens the door to a younger generation of enthusiasts who are more interested in modern classics of the 1980s and perhaps even the 90s in time.
How did you get involved with classic cars?
I'm very lucky. I grew up with some very old 20s and 30s pre-war cars so it's definitely something that's in my blood. I learnt to drive in a 1935 Austin 7 when I was about nine and it's been downhill ever since. I bought my first old car at 21 and started competing in that. Seven years ago, I rolled it in a 1,000-mile endurance rally. In retrospect, we were pushing it quite hard and it probably wasn't the most appropriate car for the event! Nevertheless, that experience created life-long friendships and memories.
What happens when you roll an 80-year-old car? Complete write-off?
No! One of the joys of old cars is that you can always take them right back to scratch and start again. We did that and the car is now back on the road, running again and still competing.
And are you still competing?
Absolutely. In a way that car took me to the gates of Bicester Heritage. Eight years ago, our CEO Dan Geoghegan had just got the keys to the best-preserved World War 2 RAF bomber station in the UK. It had been left to fall apart for 40 years, so this evocative 400-acre aerodrome was like walking onto a period film set. And it had become available just as Dan's business plan to create a focal point for the classic car industry was coming together. We started restoring the old RAF buildings in 2013 and letting them to classic car specialists with the aim of creating the world's first centre of excellence for historic motoring enterprise – and laying on the events which I still attend today with thousands of other enthusiasts.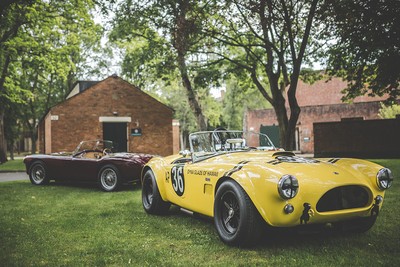 What does Bicester Heritage look like now? 
Heaven. The historic motoring industry was sleepwalking into a serious problem: many older owners of specialist restoration businesses were retiring and their skills were being lost. We've tried to create a skills hub so that doesn't happen. We are now home to 45 incredible businesses, each specialising in a different area of classic car maintenance, restoration, servicing and support. There's nothing else like it in the world and for car owners, we're a must-visit destination. Every day is different, even just in terms of the amazing vehicles you see pulling up outside the office window. In the short time that Bicester Heritage has been operating, the value of the historic motoring industry to the economy has grown from £4.3bn to £8.8bn. There are new people coming into the sector and that's what we're all about, too – the future of the past.
Why's the industry growing so fast?
It has become an experiential industry. Classic cars are increasing in value and have become a significant investment category, but they are also unique in that you can use and enjoy your investment. You can enter events, attend shows and add to your car's history and provenance in the process. A decade ago, there was maybe one good event a month during the season. Now there are several events every weekend. We can thank the likes of Goodwood for that, pioneering these incredible spectacles that draw in a lot of people looking to share new automotive experiences.
Have you got a favourite event these days?
Again, I count myself as very lucky because I have events taking place literally on my doorstep. All we have to do here is walk out of the office and there's an event taking place – you never really know what sorts of cars are going to turn up, such is the variety of Bicester Heritage. We regularly host 'Scrambles', which are our open day events. They allow visitors to see behind the scenes at Bicester Heritage, inside our workshops and showrooms. Competitive events elsewhere are great fun; even if you're not into motorsport it's hard not to get swept up in the sound and smell of historic racing cars. I often enter endurance rally events run by HERO-ERA, which take place all over the UK and abroad. I live close to Prescott Hill Climb in the Cotswolds which is set in such a beautiful location. Whatever your car, modern or classic, it's a lovely drive to Prescott to watch all eras of cars race the hill against the clock.
What do the cars themselves mean to you?
They mean adventure with friends and family. Every journey in an old car becomes an occasion – and there's a little bit of jeopardy thrown in because sometimes you don't know that you're actually going to make it to your intended destination! As well as that experiential thing, I think people can get the bug for many reasons: an appreciation of the design; or they're interested in the engineering and mechanics; or they come at it from an investment perspective.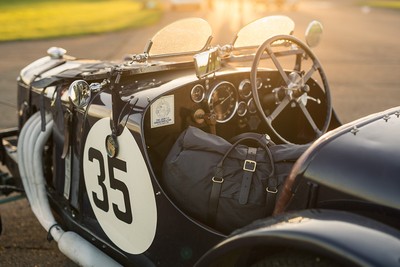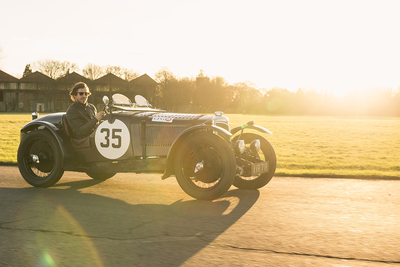 Tell us about a couple of cars you're excited about right now...
I've got pretty eclectic taste. For something that's really fun from more recent times, I like the Porsche 911s from the 80s and 90s. I had a 993 for a bit – just a fantastic car in terms of the driving experience. Purists will tell you those are the last true Porsches because they were the last of the air-cooled generation and give you the real sound of a Porsche flat-six engine. They're flying up in value right now. Keep an eye out too for models from the 996 era, especially the Turbo.
I drove 40 miles to the office this morning in a 1934 Riley Ulster Imp. It was built by the Riley Works racing team to compete in the Ulster TT and there are only nine of them left in the world. It's a pretty thing – tiny by modern car standards but it's so nimble and more than keeps up with the traffic. It also gives the most sensational feedback to the driver. It has no aids or complicated electronics – no windscreen, no seat belts, no airbags, no power steering, no assisted brakes – so you really know that you are piloting this remarkable machine.
And that makes for a good driving experience?
It makes commuting pretty exciting, especially when I've just sold my go-to classic car (through Pendine Historic Cars at Bicester). I had a 1957 AC Aceca Bristol, a really pretty British two-seater sports car. It was one of the first to have a sort of hatchback boot opening, so it looks like a smaller version of an Aston Martin DB 2/4. It's a sister car of the AC Ace (the open-top version) that went on to become the AC Cobra, which more people will have heard of.
It must be difficult to hand over the keys to a car like that…
Not at all. Our last proper run in it was up to Inverness for a friend's wedding. It's been everywhere and has been much loved, but it's time for somebody else to have that experience and enjoy it too. I've just bought a Bristol 400 with my brother in law, so I've got my next project. Lots of people buy a classic car and want to keep it forever, but for me buying and selling is part of the fun of classic cars.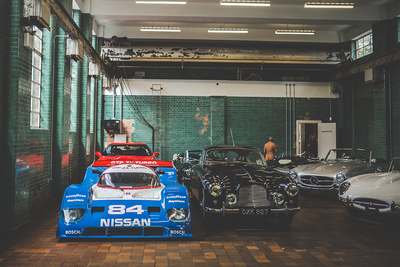 Would you call yourself an investor?
Not really, but there's always the aim of buying something that will hold its value or make some money for you. If you look after a classic car properly, you can often add value to them by restoring them or uncovering an interesting part of their history. Another part of the fun for people like me is trying to find out if your car's been to particular events in the past or digging out old photos of it, so you can add to its history and pass that on to the next owner. And, of course, if you come up with an exciting story, that's going to add value.
So there are good investment opportunities out there?
Yes – you've just got to find the right one. As with any car, make sure you're buying well. This is potentially the second biggest purchase you make after a house, so you need to do your research and go through all the due diligence and checks.
What are the trends shaping the market right now?
Over the last year there's been a bit of a flurry. People have been looking to buy something they can use and have fun with at a time they can't go abroad and so on. And they are looking carefully at things like provenance, condition and originality. A lot of the modern classics are starting to climb in value – even cars like the Peugeot 205 GTI from the 80s have seen a massive boost.
Why are the newer cars becoming popular?
A few factors. The first is a new generation of car owners coming through. These are people born in the 80s or 90s who can now afford the cars they remember their parents having (or wanting) back then. But there's another really interesting dynamic, too – people are looking to get away from our automated digital world of data capture and algorithms running our daily lives. They want to switch off and actually have an analogue experience. Going for a drive in an old car can be a really nice way to unwind – you won't be buzzed, called, tweeted or anything else.
We're sold. Where should a novice start with trying to buy a classic car then?
There are a lot of digital ways to start researching and finding cars for sale. There are big classified sites such as Car & Classic that have a huge selection and variety. There are also online auctions that use some ground-breaking technology to give people a chance to buy collectors' cars remotely. Then there are traditional auction houses like Bonhams, which holds auctions here. It can be really important to see and feel the cars in person – and fun too, as they drive the cars past the rostrum. Finally, there are reputable dealers you can find just by getting stuck into any good motoring magazine. If you want to get started, go see a dealer that specialises in the marque or model you're interested in, and just ask a few questions. At the very least you'll get a free coffee out of them.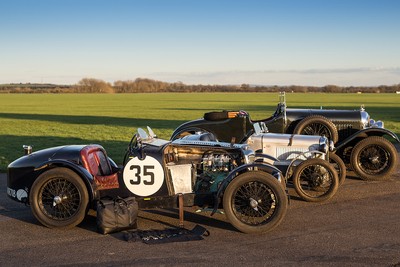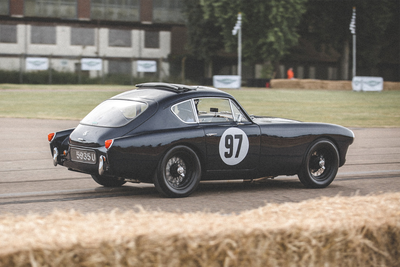 You've mentioned 2CVs already, but how much money do you really need to get involved with classic cars?
I think there's a common misconception that the classic car world is elitist. It really isn't. You'll meet enthusiasts from all walks of life. At Bicester we work hard to be inclusive: if you love it, we love it. Thinking of my wife's 2CV, we've had as much fun with that – driving it to France and back, and all over the UK – as we would have done in something that cost ten times as much.
Any common rookie mistakes to be avoided? 
Know your limits! Just be sensible about your ambition. For example, if you're not particularly mechanically minded, don't jump into something that's going to require a lot of time getting oily with spanners under the bonnet. Restoring a car can be expensive and you may end up spending more than the car's worth, which is fine if you want to keep it for a very long time. But if you just want to get something to go to events and have fun with, get something which is a runner and make sure it's well serviced. Then just keep using it as much as possible – because cars need to be run. Remember too: the rarer the car, the rarer its spare parts will be. If you've got a 2CV, parts are cheap and readily available, and you can do a lot of the work yourself even without being particularly mechanically minded.
Apart from the 2CV then, what else could we be checking out at that end of the market?
Fiat Panda 4x4s from the 80s – they're very boxy and they're great fun, they'll go anywhere. They're flying up in value at the moment. You don't see too many around, but they're a style icon, designed by Giorgetto Giugiaro, the same man who designed the Ferrari 250 GT Berlinetta, Alfa Romeo Giulia Sprint GT and DeLorean.
And what's lighting up the other end of the market right now?
The pre-war car world is going through an interesting few years. The majority of owners are older and there's not a younger generation coming through in quite the same way, so you might see some price adjustments that offer some opportunities for younger enthusiasts down the line. The car for me here is the Bentley 4½ Litre from the late 20s and very early 30s. It's a do-everything vintage car – quick, strong, you can compete in them over long distances and you get four people in them for pub trips. They're brilliant cars that were built to run like steam trains. Starting prices are probably £400k, with really rare versions going for upwards of £5m.
Just before we go buy a lottery ticket, any final words of advice, Philip?
If you want to get involved, go for it! Talk to people and don't be afraid to ask for help.
DISCLAIMER: We endeavour to always credit the correct original source of every image we use. If you think a credit may be incorrect, please contact us at [email protected].