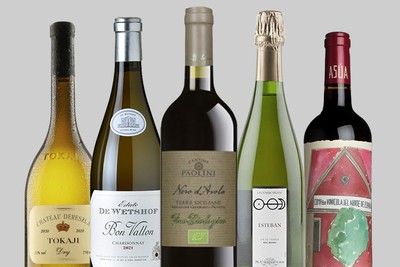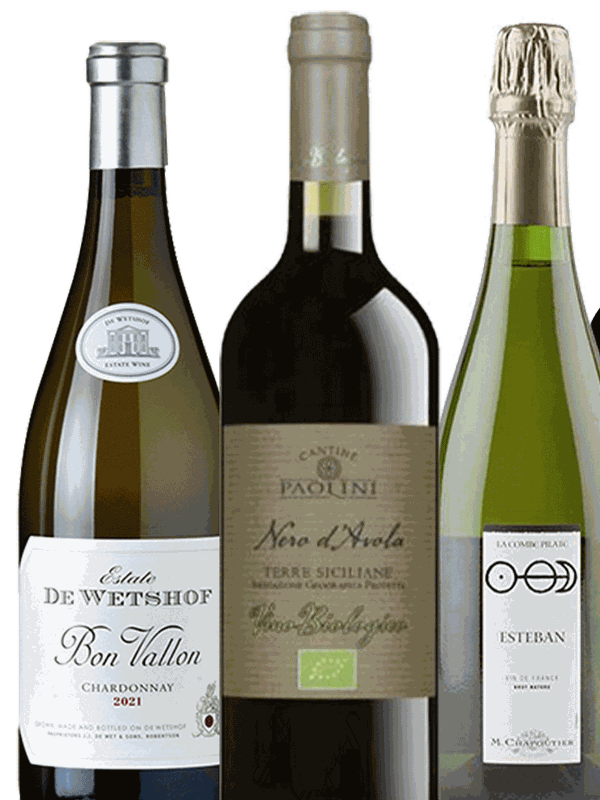 The Best Autumn Wines Under £20

---
When it comes to affordable wines, David Farber – co-founder with Idris Elba of wine bar Porte Noire – has his ear to the ground. Here's his pick of the current crop…

Asua Crianza C.V.N.E 2018, £10.99
Country: Spain
Why I Like It: This bistro Rioja is a delicious aperitif. With notes of blackberries, blackcurrants and liquorice, it's light, bright and juicy. A stunning bottle for the price. 
Pair It With: A charcuterie board or pizza – think meat and cheese. It's also great with a hearty stew.
Cantine Paolini Nero d'Avola 2019, £11.60
Country: Italy
Why I Like It: You can't beat the price for this organic wine – it's a perfect red for colder days and feels like a warm hug in a glass. It has a round finish, with a velvety, smooth texture. 
Pair It With: A Sunday roast, with all the trimmings. 
K-Or Clos Troteligotte Malbec 2019, £19.90
Country: France
Why I Like It: People believe malbec is from Argentina but it actually originated in France. This is an outstanding organic one from Cahors that's less jammy, with some minerality, making it extremely quaffable. You'll detect notes of plums, ripe berries, and a hint of herbs.
Pair It With: Beef bourguignon or hard cheeses. 
Finca Bacara Time Waits For No One Stone Elephant 2020, £12.98
Country: Spain
Why I Like It: If you're after a natural wine, this medium-bodied red from Murcia is very clean on the palate, with notes of dark fruits and spices. Medium tannins mean it's a crowd-pleaser for autumn. 
Pair It With: Spicy paella or grilled red meats like lamb. 
Chateau Derezla Dry Tokaji 2020, £13.99
Country: Hungary
Why I Like It: People mostly know the sweet tokaji from Hungary. Chateau Derezla is a well-made dry white and incredible value for money. With notes of peach, apricot and mandarin, it's light and fruity. 
Pair It With: White meats like turkey or chicken.
Domaine De Bila-Haut Blanc, £9.99
Country: France
Why I Like It: From the Rhone master M. Chapoutier, this is an amazing value wine from his Bila-Haut domain in the Roussillon. One of the most delicious on this list, it has a nice salinity with a citrusy, smoky profile. 
Pair It With: A cracking fish pie. 
De Wetshof Bon Vallon Chardonnay 2021, £11.50
Country: South Africa
Why I Like It: This is a superb chablis equivalent at a fraction of the price. Ideal if you like a crisp white, it's slightly smoky with flintstone notes. 
Pair It With: Any seafood, especially oysters or Dover sole.
Portugal Boutique Winery Gorro Loureiro Vinho Verde 2021, £18.50
Country: Portugal
Why I Like It: This is one of the best vinho verdes on the market. With a real intensity, you'll detect notes of orange blossom, apple compote, white flower, baked apricots. Impossible not to want more. 
Pair It With: Fish curry or spicy Thai food with shrimps.
La Combe Pilate Esteban Brut Nature 2019, £19.85
Country: France
Why I Like It: Another one from M. Chapoutier. Bursting with freshness, this is a very surprising sparkling viognier. With an elegant bubble and notes of citrus and stone fruits, it's fresh, without any aggressive acidity. 
Pair It With: This makes the perfect aperitif before delicate fish dishes. 
Prapian Estate Prosecco Superiore Asolo £14.02
Country: Italy
Why I Like It: This is a well-made prosecco that doesn't feel overly sweet and has a long-lasting flavour. Light and refreshing, top notes include green apple and acacia. 
Pair It With: Risottos or cheese platters. It also makes a great aperitif.
Feudi Di San Gregorio DUBL Falanghina Brut Spumante NV, £19.31
Country: Italy
Why I Like It: Dry, delicious and made using an interesting champagne method, Falanghina rivals more expensive bottles made by top Italian winemakers. With notes of apple, peach and apricot, it's a versatile brut. 
Pair It With: Sushi, sashimi and ceviche.
Ca' Morlin Prosecco Rosé, £15.90
Country: Italy 
Why I Like It: If you're partial to a rosé but don't feel like drinking it in the colder months, this is a well-made alternative that tastes and feels very festive thanks to notes of green apple and blackberry.
Pair It With: Strawberries dipped in chocolate sauce.
All products on this page have been selected by our editorial team, however we may make commission on some products.
DISCLAIMER: We endeavour to always credit the correct original source of every image we use. If you think a credit may be incorrect, please contact us at [email protected].