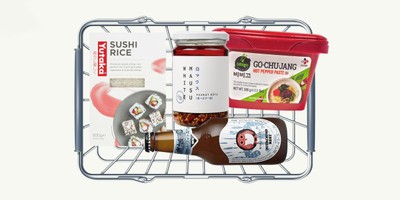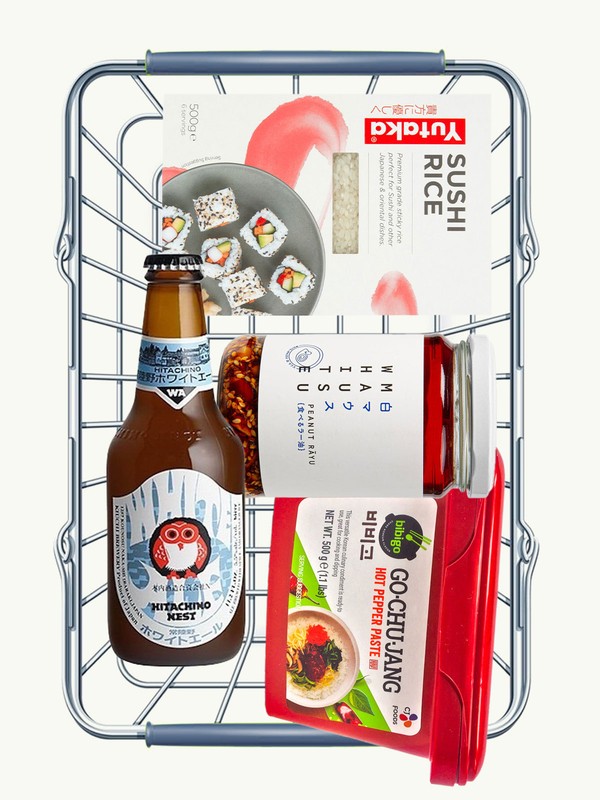 A Hot Chef Shares His Online Food Order

---
Stuart Ralston is the man behind some of Edinburgh's best restaurants, including Aizle, Noto and newcomer Lyla. As he publishes his first cookbook, we asked him what he orders in his weekly food shop. From cupboard staples to snacks and booze, here's what he buys on repeat.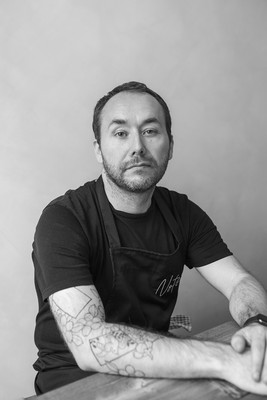 Sushi rice: I eat a lot of rice bowls at home throughout the week as they're quick, filling and inexpensive. I top them with a bit of raw trout diced up with a little gochujang chilli, sesame oil and lemon. Then I'll add seaweed, edamame, avocado and radishes. My top tip is to invest in a rice cooker – you won't regret it. 
White Mausu Rayu: I love this dressing. The brand has three different flavours, all made with nuts, chilli and seeds. The Rayu bottle is my favourite as it's an easy addition to make meals more interesting – think noodles, rice, eggs, you name it. 
Gochujang paste: This is a red fermented chilli paste, mainly used to season kimchi while it's fermenting. It's also delicious with Asian dishes, and I like to add a teaspoon of it to mayo for a spicy dip.
Eggs: I can't live without eggs. I always try to buy free range for the best quality. From scrambled eggs on toast to simple prosciutto and tomato tarts (there's a recipe in my new book), they provide a simple and inexpensive meal – and they're easy to elevate.
Butter: I use a lot of butter in my cooking. You can really taste the difference between a quality butter and a crap one. I love salted butter on hot toast – I'd eat that any time of the day – and in homemade cookies to create the perfect mix of sweet and salty. 
Sourdough starter: When I can, I make bread at home. I have a very simple sourdough recipe and system that's also in the book. It's a little time consuming but, if you can make two loaves at a time, you can freeze it to enjoy later in the week. Failing that, places like Daylesford sell sourdough starters in a jar.
Kefir: I have this for breakfast at least four or five days a week. I like to pour it over fruit compote, yogurt and granola. It's a great source of live bacteria to help boost your gut health – it helps I love sour, acidic flavours anyway. 
Kimchi: My wife Krystal makes great kimchi at home. It's so versatile as it can be used in a quick stir fry, as a side dish with barbecued chicken, or over a bibimbap. At the supermarket, I look out for Korean kimchi or tubs with lots of chilli and ginger.
Edamame: As a quick and easy way to add protein into dishes, I use edamame a lot, mainly in sushi bowls. Edamame is also an easy snack, steamed with a little butter, or added into stir fry. Plus, the kids love them which is a bonus.
Beetroot: I always cook a few bunches of beets for the week ahead. I keep them chopped up in the fridge with a little vinaigrette and use them in salads, on top of sandwiches or add them to a tray of roast veg for Sunday lunch.
Mixed berries: Having kids means we eat a lot of fruit. They love jam, but I don't always want them eating so much processed sugar, so I make a quick compote from mixed frozen berries and a little honey, then cook it down to a more natural jam. You can also top it on yoghurt, toast or pancakes.
Trout fillets: Keeping a few fish fillets in the freezer takes a lot of stress out of deciding what to have for dinner. These are my favourite and they're easy to prep if you have people coming over. I like to make cured trout for a healthy lunch or dinner. 
Dumplings: We keep a couple of packs of Chinese steamed dumplings in the freezer. I prefer pork and herbs. I tend to pop them in a pan with a little water then steam them with a lid for 3-4 minutes – and serve with a dollop of White Mausu Rayu.
Wild garlic pesto: When wild garlic is in season (during spring) we use a lot of this in the restaurants. I sneak a few tubs for the freezer at home. Freezing it preserves its peak flavour so you can use it year-round in your cooking. You can buy frozen wild garlic from Waitrose.
Cookie dough balls: I like to make these with the kids, but we make enough of a batch to save some raw for later. Perfect for pudding after a few minutes in the oven or eaten raw over vanilla ice-cream.
Pasta: We make tons of pasta at Tipo so I often steal some for dinner. I keep it in the freezer which makes it easy to grab during the week then dunk into boiling water. I'll mix in a quick pasta sauce or drizzle over some extra virgin olive oil to finish.
Decaf Origin coffee: I only drink decaf, and this is the coffee I crave in the morning, even though I don't need the caffeine anymore. It's excellent, plus it isn't treated with any chemicals.
Kombucha: I'm lucky to have a constant supply of kombuchas from the restaurants. Jade, our ops manager and my business partner, always helps me keep it alive when I almost kill it. It's a great source of bacteria that are good for your gut health. 
White Burgundy: This is my preferred wine of choice. Olivier Leflaive is possibly my favourite producer – nothing beats it in the summer.
Hitachino Nest beer: This is a savoury lager-style beer from Japan. Goes down a treat, and the little owl logo is cool. 
Dark chocolate: I was once told by a famous chef to eat one small square of dark chocolate each day to keep good levels of serotonin. Whether it works or not, I have no idea, but I always choose dark anyway. It's also the best for cooking – we always make dessert on my day off, usually on a Sunday.
Oreos: These are my favourite cookies, which also happen to make a handy base for cakes and tarts. If blitzed up and mixed with a little melted butter, you can press it into a mould for the base of a chocolate tart.
Ben & Jerry's: Ice-cream is my go-to cold treat at night. It's hard to beat the mini pots of Ben & Jerry's Chocolate Fudge Brownie. 
Kettle Chips: Crisps are a guilty pleasure. Like most blokes in the UK, I like mine with a beer or glass of wine in front of the TV or out in the garden. 
Nutella Biscuits: Nutella do these great little shortbread-style biscuits, filled with soft chocolate. They come in a bag of about 20 – just enough to dunk in my tea.
---
Shop Stuart's Essentials Below...
All products on this page have been selected by our editorial team, however we may make commission on some products.
DISCLAIMER: We endeavour to always credit the correct original source of every image we use. If you think a credit may be incorrect, please contact us at [email protected].