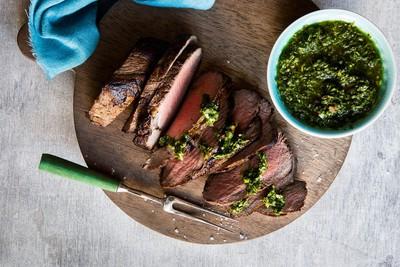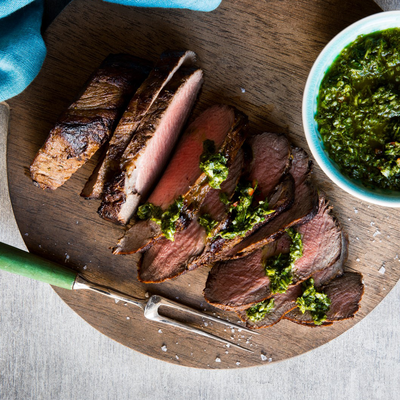 How To Make The Ultimate Roast Beef

---
Ready to up your weekend kitchen game? We asked six chefs for their top roast beef tips. From advice on timings to gravy hacks, here's how to impress next time you don the apron…
Photography NADINE GREEFF/STOCKSY UNITED
My top tip is to roast your beef, remove it from the roasting tray to rest and then add a teaspoon of good, freshly ground coffee to the tray along with stock, herbs and a touch of wine to make the base to your gravy. Coffee and beef both go through a browning phase known as the Maillard reaction, where protein and sugar are affected by heat so you get some similar flavour profiles. I suggest using something with a chocolatey note like Finca La Bastilla P3 from Wogan Coffee or the Mount blend from Volcano Coffee.
Visit Toca.Social
I'd recommend buying the best beef you can afford. I love a good three-bone rib of beef, with a nice bit of fat on it – this should serve about six people. Look for something that's been aged to around 35-40 days. It's an expensive cut, but a real treat for a special day that your friends and family will really enjoy.
To make great gravy, roast your beef on a bed of good veg – carrots, onions, celery and a little bit of fennel and garlic – until it all becomes sticky. Once you've cooked the beef and taken it out to rest, deglaze the veg in the same pan or tray with half a bottle of red wine and strain all of it through a sieve into a pan, squeezing out as much of that natural goodness from the veg and the meat juices as possible. Reduce it down to a simmer in a pan, then my favourite little trick is to add splash of soy sauce or a tablespoon of marmite. You can also add a little acidity with a splash of Worcestershire sauce or a tiny touch of sherry vinegar. To finish it off, a little knob of butter goes a long way. 
A beautiful sauce to serve with beef is a homemade three-ingredient horseradish. All you need is fresh horseradish, creme fraiche and lemon. Grate the fresh horseradish into some full fat creme fraiche, add a little grate of lemon zest, and a shake of salt and pepper – you'll have a lovely fresh horseradish sauce ready to serve with your beef.  
Visit PitchRestaurant.co.uk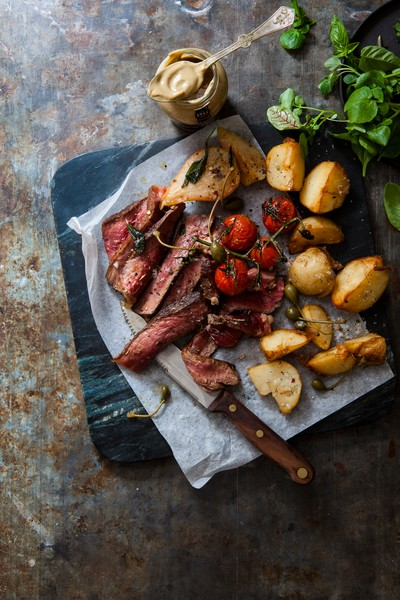 NADINE GREEFF/STOCKSY UNITED
"The more you cook, the better understanding you get from touching the meat and feeling the different resistance through the cooking process."
William Drabble
Seven Park Place
The number one tip is to find a good butcher. Personally, I prefer rib of beef, and you'll want a nice piece that has been dry-aged on the bone for about a month. It needs to have a good marbling of fat through the meat and a good covering of fat around it. Get the butcher to trim the beef, remove the chine bone (leave the rib bones on, they add flavour) and tie it for you. Make sure you get all the trimmings. 
Let the meat come up to room temperature for a few hours before you attempt to cook it. Get your oven nice and hot, and season the beef with some good sea salt and ground black pepper. Place the beef in a hot oven and get a nice colour on the outside of it, then remove it from the oven, place some onions, carrots and celery under the beef and pop it back into the oven on a low heat (about 140ºC). Cook until you can stick a skewer into the centre of the meat and when you remove it and put it on your lips it is warm to the touch – about 42ºC will be nice and rare, or cook it more if you like it more cooked – then remove the meat and leave it to rest. 
While the meat is in the oven, roast off the bones and trimmings until nicely caramelised, then add some finely chopped carrot, onions and celery, and continue to cook until they become soft, sweet and slightly caramelised, then drain in a colander or sieve to remove any excess fat. Place into a pan and add plenty of rich madeira and some thyme; reduce until it becomes syrupy and starts to glaze the vegetables and bones. Add some strong veal stock, bring to the boil and cook gently for about an hour to an hour and a half, then add the vegetables and any juices from the rested beef to this (but not the fat). Bring it back to the boil and cook gently for 10 minutes, then pass it through a fine sieve into a pan, reduce and finish with a little butter.
Another tip when you are at the butcher: ask them for some of the fat from around the beef kidneys, dice it nice and small (about 5mm) and add it to your raw Yorkshire pudding mix. When you cook your Yorkshire pudding, the fat will rise and go nice and crispy on top, as well as giving a fantastic flavour.
Visit StJamesHotelAndClub.com
When roasting beef, it's important to season heavily and get an even caramelisation all around it in a hot frying pan before finishing in the oven. It's best to use a thermometer unless you have a lot of experience cooking beef. The more you cook, the better understanding you get from touching the meat and feeling the different resistance through the cooking process. If you have time, I'd cook it low and slow. For instance, I would serve a whole sirloin medium rare (55ºC). Follow the above process and cook it in the oven at 85ºC until the meat reaches 52ºC. Let it rest up to 55ºC, then carve and serve. 
Visit Gleneagles.com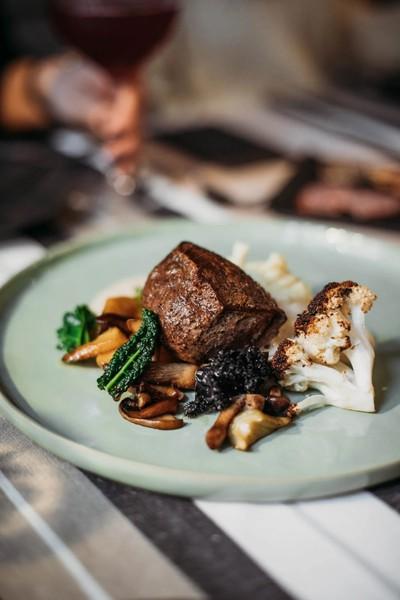 VALERIA BOLTNEVA/PEXELS
Matt Fletcher
Great Central Pub at Landmark London
To create the ultimate beef gravy, I recommend using a nice beef rib on the bone to ensure a strong depth of flavour. To make the gravy, lay a trivet of seasonal vegetables and sit the beef on top of them. The best vegetables to use are carrots, onions, garlic and celery to ensure the juices enhance the flavour. I tend to sprinkle a light layer of mustard powder and plain flour. Once cooked, remove from the oven and rest for 15 minutes before wrapping the beef in tin foil to stay warm. In the tin, you'll have the vegetables and cooking juices. Place this on the hob on a medium heat and gently scrape around the tin with a spoon, lifting all the sticky goodness. Once the tin is hot, deglaze with a drop of red wine and reduce. Finally, add your gravy stock of choice, some fresh herbs such as thyme or rosemary, and gently reduce to thicken, skimming away any fat with a sieve. Taste, season, and sieve to serve.
Visit LandmarkLondon.co.uk
Graham Hornigold
founder of Longboys
I like cooking with dry-aged beef. Start by seasoning with salt and pepper to draw out the moisture, pat dry, sear and brush with English mustard, salt and pepper again, before roasting in a trivet. This will be the base for your beef jus. 
Cook for 15 minutes and then a further 15 for every kilo of beef. If you're using a probe, you want an internal temperature of around 50ºC. Rest for the same amount of time you cook it – this should be at least 20-40 minutes.
Once the beef has been removed, put the roasting tray with the trivet back on the heat, pour in a little flour and cook out, deglaze with some red wine, beef stock and herbs such as rosemary, bay, thyme and garlic to get a nice thick sauce. Finish with butter, as this will give it a lovely shine. Check the seasoning and then you're good to go. I'll sometimes add redcurrant jelly depending on the sweetness.
I love carrots with my beef, and my favourite way to cook them is with star anise, orange juice, a tiny bit of sugar, and water. Bring to the boil and cook until they're al dente. Strain the juice and season with butter, salt and pepper. 
Visit LongBoys.co.uk
DISCLAIMER: We endeavour to always credit the correct original source of every image we use. If you think a credit may be incorrect, please contact us at [email protected].