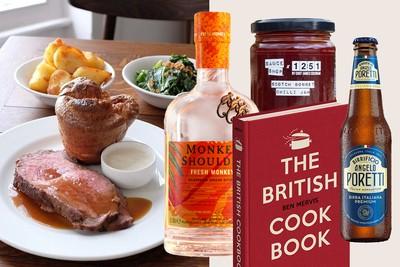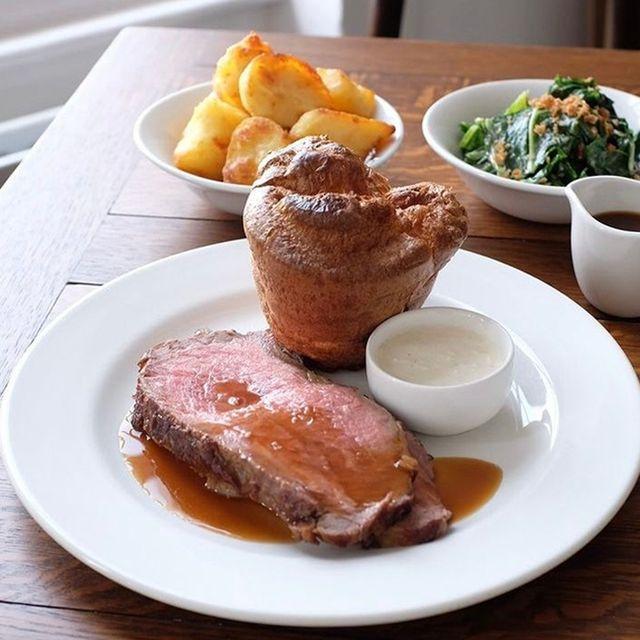 The SLMan Food & Drink List

---
From the freshest Italian beer to one of the most impressive knife sharpeners we've ever used, these are the best new food and drink launches to know about...
All products on this page have been selected by our editorial team, however we may make commission on some products.
THE BEER
Birrificio Angelo Poretti No 4
Birrificio Angelo Poretti is a brewery based in Valganna, northern Italy. New to the UK this summer, its No 4 lager is a blend of four hops including columbus and zeus, which are known for their herbal and peppery notes. The result? A great beer to pair with food – ideal if you're looking for bottles to stash in an ice bucket at any late-summer BBQs you might be hosting.
Visit Sainsburys.co.uk
Max – of north London's Max's Sandwich Shop – and his pal Ethan have brought Middlesbrough's finest export to Bath. Parmos are essentially large pork (or aubergine) schnitzels covered in tomato sauce, béchamel, cheese and a range of pizza toppings – and the pair are currently serving them at their pub, The Sam Weller's. They're also planning to roll them out into their Salisbury pub, The Five Bells. Need a hangover cure, pronto? The creations are available on Deliveroo in and around Somerset.
Visit BestPubsInTheWorld.com
THE ONLINE BOOZE SHOP
Festa
Festa is a fresh launch from the team behind Bar Douro, the popular Portuguese wine bar and restaurant in London Bridge and the City. The online shop is home to the UK's biggest range of Portuguese wines, with over 150 in total – 54 of which are exclusively available at Festa – from more than 60 producers. We like the look of the Discovery Box. Created for those keen to discover new wines coming out of Portugal, subscribers receive six cutting-edge wines every quarter, alongside a zine featuring detailed tasting notes, suggested food pairings and producer stories.
Visit WeAreFesta.co.uk
THE COOKBOOK
The British Cookbook by Ben Mervis
In The British Cookbook, food historian and writer Ben Mervis tells the story of British food through 550 home-cooking recipes. The book is the culmination of several years of research by Mervis, an American who arrived in the UK as a student and remains enamoured with British food. From classics such as Lancashire hotpot, roast beef and chicken tikka masala to lesser-known regional specialities such as Welsh cheese pudding and Scottish clapshot, this essential book documents them all, and offers easy-to-follow recipes.
Visit Amazon.co.uk
Made-for-mixing whisky Monkey Shoulder has announced the launch of Fresh Monkey. This blended spirit offers the versatility of a light rum but with a delicate chocolatey and malty finish with classic malt notes and vibrant tropical flavours. If you're looking to add a twist to your cocktail-making repertoire, it works extremely well in manhattans, margaritas and martinis.
Visit Amazon.co.uk
THE TOOL
The Horl 2 Sharpening System
Following huge success in Germany, Horl 1993 has launched three new sharpeners and accessories. Our pick is the beautifully sleek Horl 2, which comes in an oak or walnut finish. The system works in two parts: a magnetic angled sharpening block holds the knife in place, before a simple rolling action with a diamond grinder creates the perfect angle. On the other side of the grinder is a ceramic honing disc which, after a few movements, significantly refines the grinding and results in a smooth and clean sharpened knife edge. A decent piece of kit.
Visit Horl.com
For years, London institution St John has sold its own-label wine from the restaurant's own vineyard in the south of France, with the belief that house wine shouldn't merely be the cheapest bottle on the list. Now, the team has expanded its cult portfolio with the addition of a magnum size of its popular crémant and a brand-new bottle of Déclassifié, which adds a fine wine element to the St John own-label list. Available in a limited supply of 2,400 bottles, the team describes the Déclassifié as "an ode to the bounties of overproduction" and offers a chance to sample a wine from the Pauillac region at a fair price.
Visit StJohnRestaurant.com
Founded by brother and sister Gabriel and Marta, Broken Eggs delivers made-to-order, melt-in-the-middle Spanish tortillas – alongside cheese and charcuterie, salads and snacks, for a meal that will transport you straight to Spain. Each tortilla is authentically prepared with organic eggs and Agria potatoes and comes in a number of combos, including the Jamón with slices of hand-carved, nutty Iberico ham; and the Chorizo with sobrasada and semi-cured manchego cheese. Both make for excellent last-minute brunch ideas on those mornings you can't be bothered to cook.
Visit Deliveroo.co.uk
The Baring's founders Rob and Adam first met 10 years ago at the renowned Bull and Last in Highgate. Since then, Rob has worked as head chef at Dabbous, as well as Moro, Morito and Kerridge's Bar and Grill. Adam spent five years at the helm of the Bull and Last, before moving on to celebrated Notting Hill restaurants Orasay and Six Portland Road. Just off Regent's Canal in N1, The Baring opened as a modern gastropub this summer. The beers are independent and food menu is concise – we have our eye on the smoked eel and pig cheek terrine with horseradish and daikon – and we've already got it bookmarked for an autumnal Sunday roast.
Visit TheBaring.co.uk
THE CONDIMENT
James Cochran X Sauce Shop Chilli Jam
James Cochran – two-time winner of Great British Menu and the chef behind Islington neighbourhood restaurant 12:51 – has teamed up with condiment kings Sauce Shop to create a Scotch Bonnet Chilli Jam. Available in Sainsbury's, this sweet and spicy jam is Cochran's signature recipe, drawing on the flavours and traditions of his mother's Caribbean heritage and holidays in St Vincent. It works particularly well paired with fried or grilled chicken, cheese boards, burgers and barbecued meats – and is essential in sandwiches.
Visit Sainsburys.co.uk
DISCLAIMER: We endeavour to always credit the correct original source of every image we use. If you think a credit may be incorrect, please contact us at [email protected].