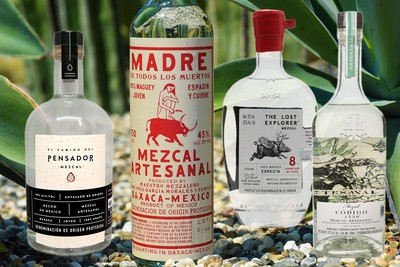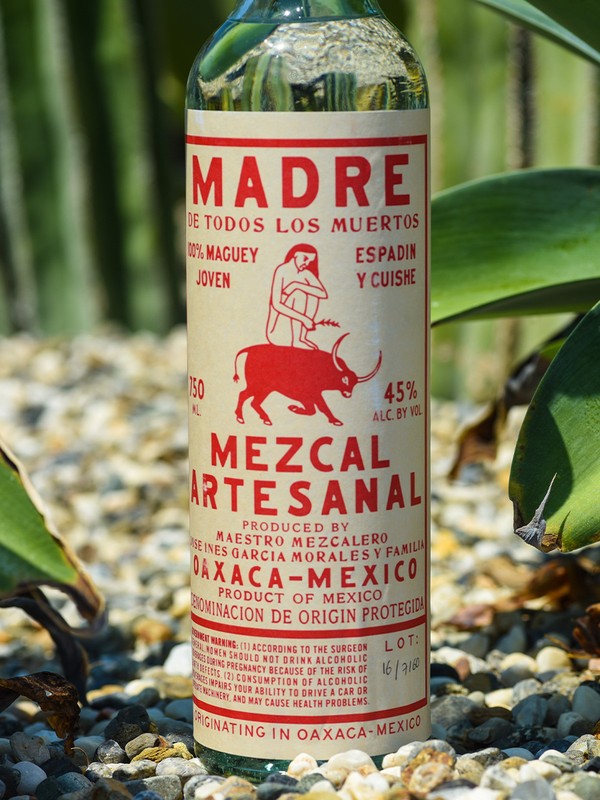 Why You Should Give Mezcal A Try

---
Mezcal is tequila's cool older sibling – and it's finally getting the attention it deserves. We went to the pros to find out why this smoky Mexican spirit is one of the most interesting things to be drinking right now…

Firstly, how is mezcal different from tequila? 
"Originally created over 400 years ago, mezcal can be made with different agave plants whereas tequila can only be made with one variety of agave, the blue Tequilana Weber. The second difference is the process. Mezcal production is artisanal and made in small batches versus industrial processes that many tequila brands use." – Eduardo Gomez, co-founder of Ojo de Dios mezcal
"Aside from the agave plant, the biggest difference between these two spirits is the smokiness. Tequila is sweeter and richer on agave notes, whereas mezcal is stronger with a smoky flavour profile. It's one of the greatest Mexican alcohol spirits because the flavours fuse our culture and traditions together." – Omar Guzman, head mixologist at Lockdown Liquor
So how are those small batches made?
"It's quite a laborious process, which begins with harvesting the plants – these can weigh 40kg each. Then, you have to extract the piña, or heart, by cutting off the plant's leaves and roots. The piñas are cooked for about three days in pit ovens, which are earthen mounds over pits of hot rocks. This underground roasting gives mezcal its intense and distinctive smoky flavour. Afterwards, it's crushed and mashed traditionally using a stone wheel turned by a horse, then left to ferment in large vats or barrels with added water – this starts the fermentation process. The liquid is collected and distilled in either clay or copper pots which will further modify the flavour of the final product. 
"The flavour can then be changed depending on the fermentation process; for example, a special recipe for Pechuga mezcal features cinnamon, apple, plums, cloves, and other spices, distilled through – wait for it – chicken, duck, or turkey breast. Other variations flavour the mash with cinnamon, pineapple slices, red bananas, and sugar, each imparting a particular character to the mezcal. Jalisco in Mexico is a famous mezcal town, but Oaxaca produces 90% of the country's mezcal." – Omar 
And what are the different types?
"'Artisanal' mezcal applies to most varieties, which are cooked in the pit ovens as described above. Some modern processes are allowed, like copper distilling. 'Ancestral' mezcal is a very traditional variety using clay pots. 'Destilado de Agave' refers to any agave that doesn't meet the standards required by regulatory agencies – it could taste like mezcal but be made outside of the approved regions, for example." – Omar
"There are strict regulations around mezcal which makes it feel a little more exclusive – it has to be made in Mexico in one of its nine permitted states."
Why is it so popular now?
"Tequila is already hugely popular but people are becoming more adventurous and want to try something new. Mezcal offers a wide variety of flavour profiles due to the different agave plants used to make them. In short, it's an exciting spirit that can be enjoyed in many familiar drinks including the margarita – but with scope to explore all the complex flavours." – Eduardo
"Shoppers are looking for new flavour experiences to explore. Plus mezcal is made in small batches and uses very artisanal methods and techniques, which seems to appeal to a lot of people. Also, there are strict regulations around mezcal which makes it feel a little more exclusive – it has to be made in Mexico in one of its nine permitted states." – Deano Moncrieffe, brand ambassador at The Lost Explorer
How do you like your mezcal?
"Always neat. But, if I want a twist, I really like a mezcal negroni. At Lockdown Liquour, we've just created our first mezcal-based cocktail. It has tropical flavours from pineapple and grapefruit, with some amaro notes; it's a little sweet and will resonate with anyone who's been to Mexico." – Omar 
"Mezcal is great in a negroni or Tommy's margarita, paired with spicy food and Mexican dishes. However, if you want to drink it neat, always sip mezcal – don't shoot it. The smokiness can be too intense; you really need to appreciate the flavour profile which can be more complex than tequila." – Eduardo
Where are your favourite places in London to drink it?
"The new Mayahuel at Cavita bar is superb. Headed up by mixologist Manuel Lema, it has the best Mexican mezcal, tequila and other agave-based spirits. As well as interesting cocktails, there are over 32 bottles of mezcal – including a few rare brands like Koch Barril. Soho House also has an excellent range at its houses across Europe." – Eduardo
"You can find a really good collection of mezcal at Kol in Marylebone, as well as Upstairs at La Bodega Negra in Soho and Mezcalito Chelsea. They make it feel like an authentic experience. Mezcal is also great after a cold Mexican beer to enhance the after taste (Modelo or Pacifico for the win)." – Omar 
"Hacha is fantastic. They have outposts in Brixton and Dalston, both of which offer mezcal flights, cocktails, and Mexican small plates and snacks. I also love Decimo at The Standard. Its 'Agave Programme' menu is one of the most extensive I've seen."– Deano
---
Keen to try some? Here are 8 bottles we rate…
---
Inspired? Cocktail pro Tom Sandham shares three mezcal recipes to try at home…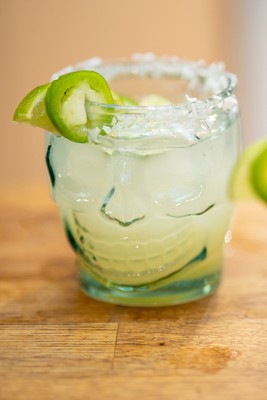 Mezcal & Soda
El Recuerdo is unwaveringly ethical in its production, championing biodiversity and sustainability throughout. Its youngest mezcal has a light leathery smoke underpinned by some fantastic floral and herbal flavours.   
Ingredients
30ml

of El Recuerdo Joven mezcal
Jalapeno slice, to garnish
Method
Step 1
Lightly smash the coriander leaves in a cocktail shaker with a spoon to release the flavour.
Step 2
Add a handful of ice with the mezcal, lime juice and syrup. Shake well.
Step 3
Double strain into a salt-rimmed tumbler filled with ice.
Step 4
Top up with the soda water and garnish with the jalapeno.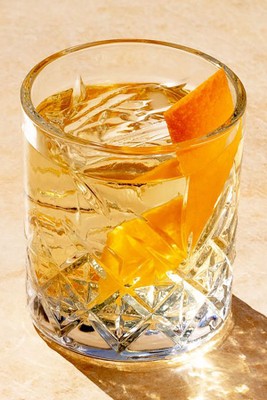 Oaxaca Old Fashioned
This is a twist on an American whisky classic, created by bartender Phil Ward in New York. I like to use Don Fulano Reposado tequila, an artisan producer that ages its (rested) tequila in French oak barrels for eight months before it is bottled. It's smooth, spicy and a little bit smoky with some dark chocolate notes and hints of honey and maple syrup.
Ingredients
12

.5ml of Derrumbes Oaxaca mezcal
40ml

of Don Fulano Reposado tequila
1

tsp

of Angostura bitters
Method
Step 1
Set the orange peel to one side before bringing all the ingredients in a tumbler with a large ice cube.
Step 2
Stir until chilled.
Step 3
Flame an orange twist over the surface of the drink.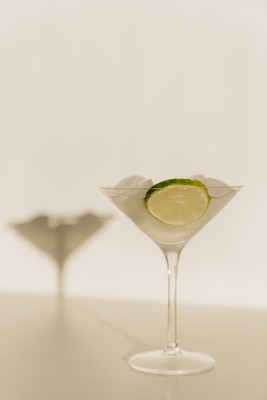 Tommy's Mezcal Margarita
This version of the classic was created in Tommy's Bar in San Francisco in the late 1980s by owner –and legendary agave aficionado – Julio Bermejo. 
Method
Step 1
Shake all the ingredients, and strain into a salt-rimmed rocks glass over ice.
Step 2
Garnish with a lime wedge.

DISCLAIMER: We endeavour to always credit the correct original source of every image we use. If you think a credit may be incorrect, please contact us at [email protected].