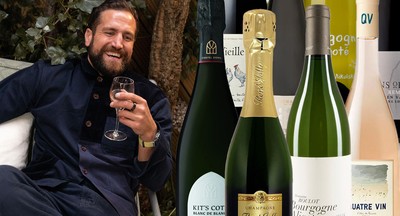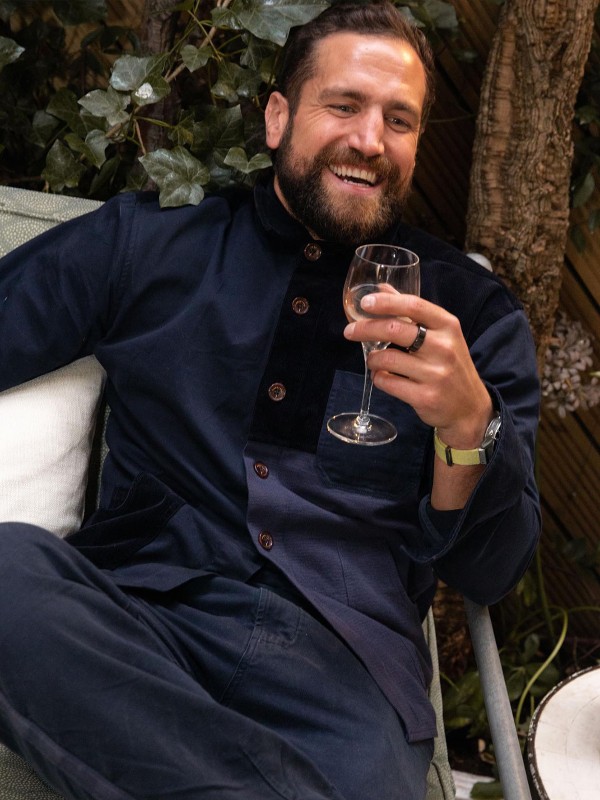 A Wine Expert Shares His Favourite Bottles, Makers & Vineyards

---
Elliot Awin is part of a family business that has been importing wines to the UK for over 30 years. He also launched Quatre Vin Provence Rosé with his friends a couple of years ago – with a white set to hit the shelves next month. Here, he shares his favourite wines, vineyards and bars in the capital…

Wine has always been a big part of family life. My dad started importing wine from Australia in the early 80s and a lot of our family holidays were on wine buying trips and accompanying him to Australia and South Africa. I never really intended to join the business, but after graduating with a degree in mechanical engineering, somehow working in the world of wine was a little more appealing than designing widgets.
The first wine I remember enjoying as an adult was an aligoté. Fresh out of university, I was incredibly fortunate to be given an opportunity to work with two masters of wine in one of London's premium wine shops. Following Greg Sherwood around London tastings really opened my eyes to the world of fine wine. Every year they hosted a large burgundy tasting for the new vintage release. Nearly everything was out of my price range (and still is), but I became smitten by the aligoté (a lesser-known white grape variety from Burgundy) from two outstanding yet stylistically different producers. I still buy a case of each every year (link to come).
One of my favourite wines is Riesling Kabinett from Germany. As well as the organoleptic nature of a wine, the enjoyment lies in its provenance and stories. The wines from the Riesling Kabinett vineyard are a great example of this. The grape variety expresses a sense of place while also being light, refreshing, and low in alcohol. It's perhaps a little too easily enjoyed. 
I have a small cellar at home that I built during lockdown with a collection of around 400 bottles. When entertaining, I like to let guests have free rein and pick what they want to drink. The only rule is: there must be two bottles if we are to drink one. There's a lot of german spätburgunder (pinot noir) and riesling, alongside bottles from South Africa and Australia.  
"The most memorable bottle I recently enjoyed was a rosé champagne. It was from Ulysse Collin, a boutique producer with a bit of a cult following."
Right now, I'm loving Tinston Anatomy Sparkling 2021. A little off-piste, it's a cider made like a traditional sparkling wine. After bottling it goes through a second fermentation process before it's aged for 12 to 24 months in the bottle. Crisp and delicious.
For a dinner party I would bring a French Chiroubles 'Aux Côtes' from Domaine des Marrans. That's a classic red. White wine would be Jordan Estate Unoaked Chardonnay from Stellenbosch in South Africa. Nothing pretentious or polarising about those two bottles, but both regions produce wines that punch above their price point and appeal to a large range of tastes.
When I'm relaxing at home, I'll open a light red like a beaujolais or juicy grenache. Beaujolais from small producers is extremely good value. I usually always suggest shopping at a local, independent retailer, but if you're dashing to pick up an inexpensive bottle in a supermarket, La Vieille Ferme Red is the style of wine I enjoy. When I've got the guys over, I'll cook dry-aged rib eyes on the Kamado grill and serve it with a bolder red like the Sons of Eden Remus Shiraz from Eden Valley, Australia. 
The most memorable bottle I recently enjoyed was a rosé champagne. It was from Ulysse Collin, a boutique producer with a bit of a cult following. I drank it with some friends at The Fat Duck celebrating my birthday. I love champagnes from small growers, like Rene Jolly in the Côte des Bar, and bottles that have a little age, made in the warmer sub-region of the Côte des Bar. Rene Jolly Banc de Noir Brut with a couple of extra years in bottle to age is rich and biscuity – exactly how I like it. 
I'm a big fan of rosé wines in general. If drinking Provence, I look for something away from the large well-known brands, as their price has overinflated in line with their success. I'm a little biased as I started a rosé brand (Quatre Vin) with some close friends. We worked with the Negrel family who make the lightly oak-influenced rosé, Mas de Cadenet Garde. It's incredibly complex, with ripe fruit and spice (think quince, blood orange, gingerbread and nutmeg) and is the perfect accompaniment for al fresco summer dining. For something a little different – and with a bit of age – look for Viña Tondonia Rosado Gran Reserva or Bodegas R. López de Heredia. 
I also rate English sparkling wine. I love the fact that I can picture the summer growing season associated with the vintage, and have a rough idea of the style of the wine. Due to the cooler nature of our climate, the sparkling wines need quite a long time on their lees to develop more character, which often comes at a higher price point. I recently tried the Chapel Down Kit's Coty Blanc de Blanc 2015 (from magnum) which was delicious.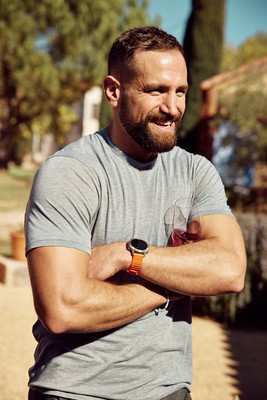 The Mosel Valley in Germany is one of the most incredible wine regions. Well worth a visit with some exciting bottles to discover.     
Supermarket wines have come a long way. What I love about Lidl and Aldi, for example, is that they're not scared to offer something different. It's a great place to look for things that are otherwise unavailable. I once tried a new grape variety in Budapest (Juhfark) and the only place I've ever found it in the UK was Lidl.
That said, independent wine retailers are king. It's always best to chat to the people selling the bottles. The more you chat to the same person about wines you've enjoyed, the more they'll be able to suggest other things to keep your wine adventure fuelled. If you're totally new to the world of wine, go for a 'rangefinder' from your local shop. Perhaps something red from the southern Rhone, an unoaked chardonnay from South Africa, or a cooler Australian region such as Orange. 
My favourite bar in London is 67 Pall Mall, a small members club for wine lovers. The wine list is enormous, and they use Zalto stemware. If I'm in the mood for a cocktail, I'll order a negroni or vodka martini with a twist. 
I'm very fickle with restaurants, but I recently had an amazing meal with a couple of special bottles at Bouchon Racine in Farringdon. All delicious and reasonably priced.  
For a fun date I'd take someone to Brat. Order the whole turbot and a bottle of Roulot Bourgogne Aligoté for a winning dinner. Chilled Sundays are best spent at Sam's Riverside with a seafood platter and a bucket of Quatre Vin Rosé.
My death row meal would be copious amounts of sushi with a German riesling. Or a white burgundy – that's one wine I'd happily splurge on... 
---
Feeling inspired? Shop Elliot's favourites below…
DISCLAIMER: We endeavour to always credit the correct original source of every image we use. If you think a credit may be incorrect, please contact us at [email protected].