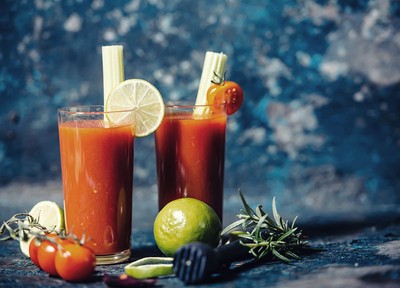 How To Make The Perfect Bloody (& Virgin) Mary

---
The Bloody Mary is not just for hangovers. It's the perfect drink with brunch, before lunch or to take the edge off when you're really hungry.We asked three pros for their recipes – if you're doing dry January, omit the vodka and enjoy a really tasty Virgin Mary instead.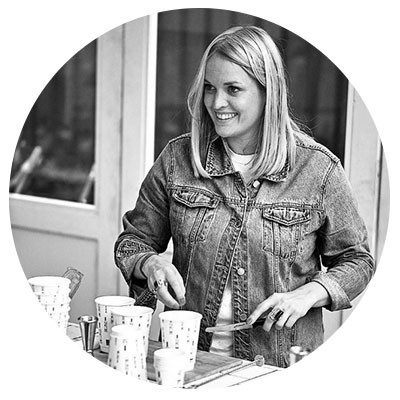 First things first...what are the measurements for the perfect Bloody Mary?
Kate Jackson from Ketel One:
50ml Vodka
150ml tomato juice
10ml lemon juice / 2/3 wedges of lemon
Salt and pepper to taste
Hot sauce to taste – 3 dashes average
Worchester sauce to taste – 5 dashes average
Salt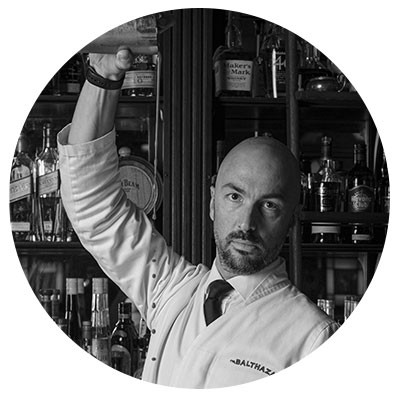 Massimiliano Favaretto, Head Bartender at Balthazar:
50ml Vodka
200ml V8 Vegetable Juice
25ml Passata Tomato Sauce
7.5ml Green Tabasco Sauce
35ml Worcestershire Sauce
15ml Lemon Juice
Pinch of freshly grated Horseradish
Pinch of Celery seeds
Salt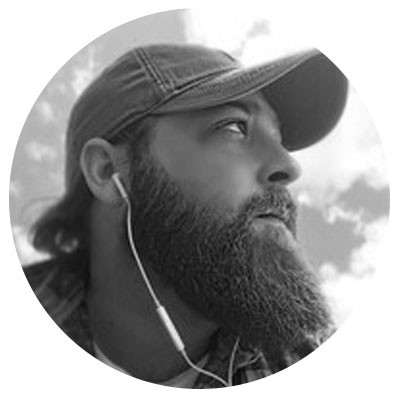 Philip Gabriel from Chapel Down:
Gin (at least 50ml per drink)
10ml Fresh Lemon Juice
100ml Pinot Noir Tomato Juice (recipe below)*
2 Dash Celery Bitters
Salt
Spice mix: Celery Salt & Black pepper to rim your glass with
Garnish: Celery Leaves & Sun-dried tomato.
*Pinot Noir Tomato Juice Spec (Cook for 20mins and rest to cool then strain into clean cool bottles)
1.5 Ltrs Good Quality Tomato Juice
250ml Chapel Down Pinot Noir Wine
50ml Scotch bonnet bitters
15g Cracked White Peppercorns
2 x Cinnamon Sticks
5 x Bay Leaf
15g Dehydrated Red Pepper Powder
10g Freshly grated Horseradish
Bloody Mary Tips from the Pros
On Tomato Juice:
Kate: Home made is best: roast tomatoes and then blend with a little passata. The result will be tomato juice that's lighter than the carton variety and without preservatives. Otherwise look for a pressed juice. Not one made from concentrate.
Massimiliano: Use a premium vodka like Konik's Tail, V8 vegetable juice and Cirio passata.
On salt:
Kate: Never use table salt and if anything use cracked or rock salt. With more salts on the market now, why not try other flavoured salts  like rosemary or chilli salt.
Philip: Smoked Maldon Sea Salt flakes are great.
On Tobasco:
Kate: Hot sauce doesn't have to be all about the heat, it can be aromatic, sweet or herbaceous. With a classic hot sauce start with 3 dashes and you can always add more. If you put too much spice in, you can never take it away. Table sauces from World of Zing which have a mixture of sweetness of spice like pineapple and habanero or smoky chipotle and bbq are really worth a try.
Massimiliano: 7.5ml of green Tabasco and for a spicier drink finish with a few splashes of red Tabasco.
On Worcestershire sauce:
Kate: If you pick a classic hot sauce, you'll need the depth from Worcestershire. For a heavy flavour add 5 dashes.
Massimiliano: Always follow with 15ml Lea & Perrins.
On Temperature:
Massimiliano: Temperature is key. Don't add ice to the glass but the drink must be cold and the glass straight out of the freezer.
Philip: It's best chilled and a little diluted..
Kate: Build in a glass, add ice and then stir a little to lengthen and slightly thin the juice. If you make a jug of Bloody Mary, build in the jug, pop in the fridge and then serve over ice in glasses. 
And finally...
Kate: If you don't like tomato juice try using carrot juice which has a natural sweetness. Or beetroot juice for earthy tones. A green juice which is light and fresh can be a winner if you find tomato juice too thick. Blend pineapple juice, spinach and cucumber and some jalapenos if you have them to hand.
Philip: Add a few drops of beef stock for a more savoury taste or top your glass with a cooked prawn instead of celery.
Massimiliano: Don't forget the horseradish! Finally, garnish your Bloody Mary with a little nibble, a celery stick, an olive and perhaps some bacon as we do in Balthazar.
DISCLAIMER: We endeavour to always credit the correct original source of every image we use. If you think a credit may be incorrect, please contact us at [email protected].