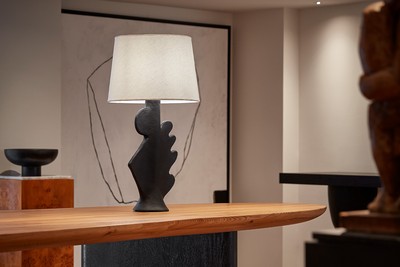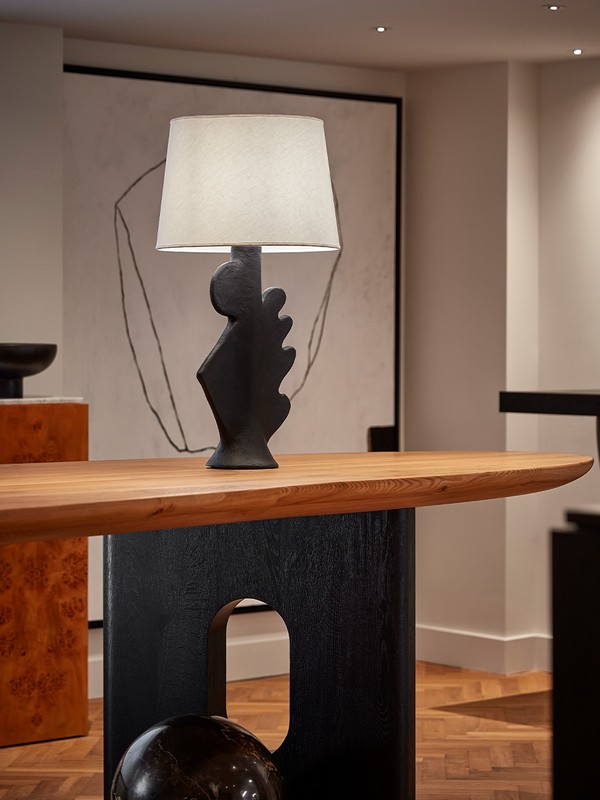 Interior Design Inspo From A Master

---
Jacu Strauss is the architect and interior designer behind a string of cool hotels – including One Hundred Shoreditch and Sea Containers London. He told SLMan how he made it, where he finds stuff for his own home and why good lighting is the key to everything…

I grew up in the southern part of the Kalahari desert in South Africa. It was extremely remote, so I had to learn to entertain myself from an early age. My mother often reminds me that I tended to make things while I was playing, whether that was little roads and patterns in the earth or stacking, organising and creating things. Despite the lack of easily accessible resources, I was fortunate that everyone actively encouraged my creativity. I've always been influenced by my environment, trying to make sense of it and understanding my role in it. Looking back, it was a case of creating order, and sometimes chaos, to see the outcomes and any surprises it may bring.
I've always enjoyed the dance between art and science, so architecture was a natural choice. I remember sketching plans for my dream home when I was a kid. I did a double gap year in the UK after I finished high school and worked in a bank to save money to travel. Then I pursued my true passion – architecture and interior design. After graduating from university, the crash of 2008 made it hard to find work in architecture, but I used it as an opportunity to broaden my horizons so applied for a position with Tom Dixon – a designer I'd always admired. I was lucky to be offered a role within the interior design team, which is when we designed the hotel that went on to become Sea Containers London. Tom's influence, passion and approach to design was a key turning point in my career. He made me understand the values of storytelling and how design is about people, not things.
My work allows me to experiment on each project and start with a blank slate. This usually means more work, but I'm happy not to have a cookie-cutter style that's replicated in each hotel. One common thread is that I love to work with contrasts and pair opposites – new and old, for example, or rough and smooth. There's always intent behind it, especially when adding a bit of personality to something classic.
The design feature I'm most passionate about is lighting. You should never design an interior like a museum, with harsh or clinical lighting. It should always be approachable and comfortable. The lighting of a space really dictates the mood and makes the biggest difference. It doesn't need to be expensive – there are some amazing track lighting systems out there like Flos's Zero Track system, which gives you lots of options for installation and interchangeable fixtures. Always have dimmer switches and never have the lighting on full blare at night. Candlelight will always be more appealing.
I like to switch between hyper-colourful and soft, neutral schemes. I love all colours and my biggest motto is: 'Everything has a place.' I don't believe in having a favourite or least liked colour. You never know what might work in the correct place and situation, so it's always good to keep an open mind.
I have a keen eye for vintage pieces. I live near Pimlico Road and I love all the stores on that street. I also spend an unhealthy amount of time scouring online sites such as Vinterior, 1stDibs and Chairish for furniture. I have a large collection of pieces which I've collected over the years, but I'd love to own something by Trix & Robert Haussmann. Some of my other favourite brands include Jan Hendzel, which has a great studio in London for tables, chests and other wooden pieces; Ian Felton Studio for furniture; Made-a-Mano for tiles; Tom Dixon; and Blackman Cruz, an LA-based antique store. That said, I'm always amazed at high-street homeware these days. Beautiful design is so accessible now thanks to the likes of Zara Home and H&M Home.   
When it comes to finishing touches, vintage is my go-to. I must be one of eBay's best customers! I look out for sculptures by Massimiliano Pelletti, rugs by Floor Story and The Rug Company, glassware by Reflections Copenhagen, and ceramics by Sarah Nedovic and Wedgwood Jasperware. 
I find inspiration all around me. That means art, design, human behaviour, museums, heritage, antiques and nature. One of my favourite spots is Sir John Soane's Museum in Holborn, which has a brilliant collection of eclectic items and curios. Instagram is another good source for inspiration. My favoruite accounts are: @The_Re_Agency, @DimoreStudio, @BlackmanCruz, @TonyDuquetteOfficial, @MaximalistStudios, @Monument-Store, @SpaceAge_Mood, @_DreamSpaces, @Objet_LA_NY and @80s_Deco.
If you're decorating a masculine space or home, don't be afraid of personality and beauty. These can be strong and powerful. Colours, textures, patterns and variety will all come together when it's about how it makes you feel, rather than pleasing others. You can create softness with warm colours and cosy textures. Design that matches your character will also be appreciated, such as artwork, as will allowing for a little bit of mess. I am always suspicious of overly clinical, bare homes, especially when books are used only as decorative props. My own home is a real collection of found, bought, old and new pieces, but they all work together as a family. I love my Capitello chair by Studio 65, my heart chair by Verner Panton and my set of Tom Dixon spot tables.
I don't have a favourite project that stands out. Mainly because they're unique and special in their own ways – each in a different location and with different design challenges. A hard project isn't always a bad thing; challenging projects mean you have to find creative solutions. Some of our hotels came with a lot of historic preservation red tape. Pulitzer Amsterdam, for example, is a collection of 25 Golden Age houses, some over 400 years old, set within a Unesco World Heritage area, while Riggs Washington DC is almost 150 years old and on the National Register of Historic Places. Because we don't have a cookie-cutter approach, we were able to embrace the quirks of these buildings and celebrate the way they had aged, rather than plastering over years of history. The Pulitzer's complexity also meant that none of the rooms or suites are the same, so we had to put a lot of effort into the overall design, so each room felt like it was designed individually. That was hard work, but it paid off.
One Hundred Shoreditch is our most recent hotel. We always knew the building was a cornerstone of its neighbourhood. The history of an ever-changing Shoreditch is fascinating, but its energy has always been consistent, and I find it contagious. We wanted the hotel to reflect what Shoreditch has become by creating a grown-up experience while maintaining the energy the area is known for in the public spaces. The rooms are more like sanctuaries, away from the hustle and bustle of the streets, while the overall palette is calm and neutral, with a variety of texture and tones that make it very tactile. We also spent a lot of time working on the building's façade – we wanted to make it a kinder part of the streetscape. Some of my favourite features are the Oriel windows which offer different views across the city, the collaborative wooden pieces we created with Jan Hendzel, and the hotel's artwork, all of which I painted myself. 
---
Feeling Inspired? These Are Jacu's Interior Dos And Don'ts…
01
DO Allow Finishes To Age Over Time
Nothing is indestructible and the most beautiful things – leather, stone, wood and so on – age well. There is something beautiful about marble that has aged; it is a real and natural material, and it will last forever. For me, longevity and character combined is the true meaning of sustainability.
02
DO Invest In Decent Lighting & Lighting Controls
It doesn't need to be high tech. I tend to lean towards simple and more manual dials for dimming. Also, spend time to learn a little about good lighting. Look at hotels and restaurants as examples. Lighting should be flattering as well as practical. You can also use it to draw attention to things you want to highlight and hide things you don't want to highlight. Unless you're a dentist, lighting should never be colder than 2700K.
03
DO Embrace Generous Curtains & Drapes.
These can totally transform an interior by making it feel grander and add some much-needed softness. Always have floor-length curtains that are at least an inch longer so they puddle on the floor – and don't be afraid to go the entire width of a wall. I prefer rippled folds and eyelet details.
04
DON'T Be Afraid Of Adding Personality Into Your Interiors
If you do what you love and do it confidently, it will be hard to get it wrong. It is about you and how it makes you feel, not others. Hesitation gets you nowhere, and this is often when interior design fails.
05
DON'T Have Too Many Hero Statements In A Single Space
Pick your battles and find the correct balance between what I call the 'vanilla moments' and the stronger accents you want to celebrate. Not everything should shout as it can become noise. It's like a dish with too many ingredients that will end up tasting like nothing and wasting the component parts.
06
DON'T Paint Without Taking Off The Door & Cabinet Details
This includes any ironmongery, handles, hinges or switches. Paint and replace the pieces or plates for a clean and polished look. A little bit of extra patience will pay off in the finished result.
07
DON'T Be Afraid To Paint Smaller Spaces Darker
It is counterintuitive but it often disguises the size of a room, especially when there is more focus on the furniture and styling. Also, ceilings do not always have to be white, either.
DISCLAIMER: We endeavour to always credit the correct original source of every image we use. If you think a credit may be incorrect, please contact us at [email protected].